Looking through the lens at great Tuscan landscape and architecture.
The Museum's Whitehouse Collection contains 125 daguerreotypes: one-off plates using the first popular process of permanent photography. As the first display in a series of four, this exhibition focused on Ruskin's scenes of Tuscany, Italy.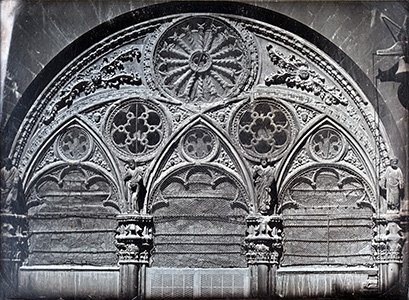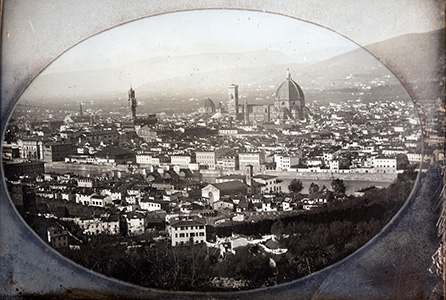 Two of Ruskin's daguerreotypes of Venice
Many of the photographs included in this exhibition depicted the Tuscan landscape, while others featured the region's architecture, including the great Gothic buildings of Florence, Pisa, Pistoia, Lucca and Venice. The photographs were complemented by some of Ruskin's drawings and watercolours of the same subjects, along with related archive material.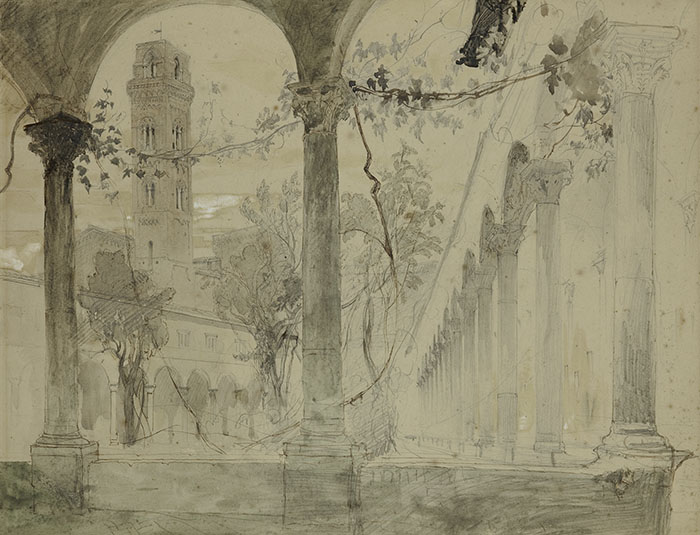 John Ruskin: Campanile and cloister, San Francesco, Pisa, 1845