An exhibition of 'favourite things' from the Whitehouse Collection.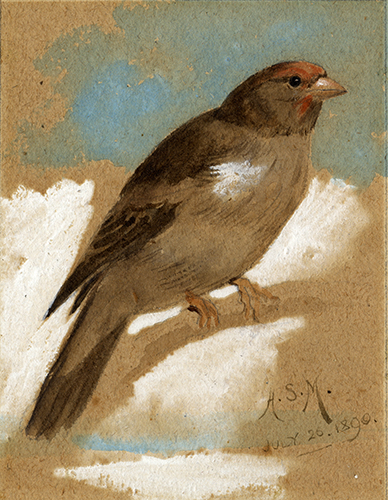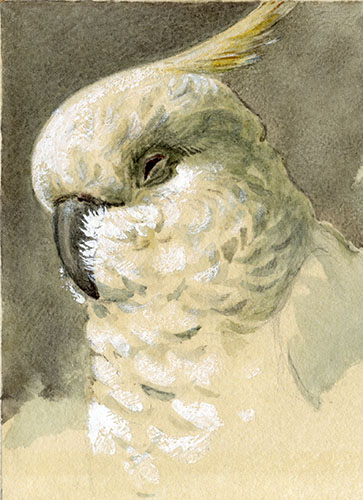 Henry Stacy Marks: Bullfinch, 1890; John Ruskin: Sulphur-crested Cockatoo, 1877
Chosen entirely from work in the Whitehouse Collection, this exhibition comprised personal favourites of Stephen Wildman, who was, until September 2017, Director and Curator of the Museum. The display included a number of works which have never, or rarely, been displayed.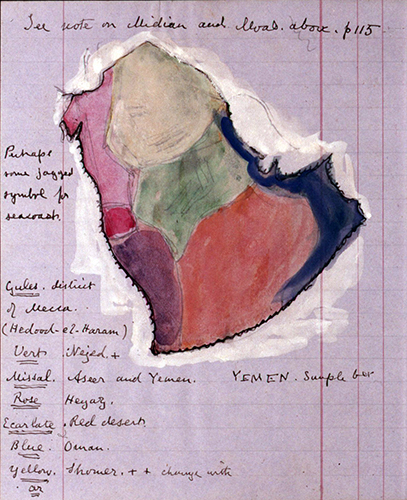 John Ruskin: Map of Arabia & Page from his Diary Notebook from 1871, with historical and geographical facts about Arabia
In the catalogue to the exhibition of his Turner watercolours and drawings held at the Fine Art Society in 1878, Ruskin remarked that "in the forthcoming number of Fésole [The Laws of Fésole, 1877-79], I place map-making first among the elementary exercises which include subsequent colour; with certain geographical modifications in their construction, of which I may say in forestalment now, that every chief exercise map is to be a square of ten, fifteen, or thirty degrees – European countries mostly coming in squares of ten degrees, India and Arabia in squares of thirty – and the degree is to be divided always into sixty (so-called) miles, of which great measure of longitude and latitude I hope my young students will form a sure practical estimate by often walking it."