Universities and Unicorns: building digital assets in the higher education industry
Introduction
The Universities and Unicorns project introduces fundamentally new ways to think about and examine the digitalising of the higher education sector. It investigates new forms of value creation and suggests that value in the sector increasingly lies in the creation of digital assets. Further, the project examines whether and how universities, companies and investors shift from forms of entrepreneurship to forms of rentiership. This has important consequences. Assetisation and rentiership imply a change from creating value via market exchange to capturing value via the ownership and control of assets, such as personal data.
The project officially finished on 30 June 2023 and was funded by the Economic and Social Research Council (UK).
The research team continues working on digitalisation of the higher education sector and will keep posting updates, findings, and publications on this website.
The research questions
The research questions of the project were the following:
How is digitalisation transforming the HE industry; and what are the relations between digitalisation and assetisation?
What kind of digital assets are being created in the HE industry, by whom and how? How are these assets predicted to generate future value in the HE industry?
What synergies and tensions exist between investors, private companies and universities in constructing assets and future value in the HE industry? How might those tensions be resolved? How might those synergies be nourished?
What are the regulatory and contractual challenges in managing asset ownership, rights and future financial flows? How can these challenges be addressed?
The research team continues working on these, as well as expanded the research scope around value in digitalised higher education.
The timeline
The timeline of the project was the following:
Phase 1 (Beginning to mid-2021): Mapping of financial flows in education technology industry active in the higher education sector
Phase 2 (Mid-2021 to mid-2022): Qualitative case studies of universities, edtech companies and investors
Phase 3 (During 2022): Interim data analysis and knowledge co-production with the Stakeholder Forum
Phase 4 (End 2022 – Beginning 2023): University and public consultation
Phase 5 (Until end of June 2023): Analysis and research dissemination
The research team continues analysing data from the project and will continue posting articles, reports, and other outputs on this website.
The name
Universities and Unicorns is a cheeky but telling project name.
Unicorns are companies that are valued at more than $1 billion. The term is typically associated with tech companies that get high valuations, increasingly quickly. One of the reasons for their growing valuations is control over vast amounts of digital data. Education was not, until recently, a sector that enjoyed high financial investment. Edtech companies were rather low key in comparison to other economic and social sectors. However, in the past few years - and especially during the ongoing pandemic - we have seen the rise, and at a growing pace, of edtech unicorns. Indeed, the education sector has become attractive to starry-eyed entrepreneurs hoping to create future unicorns.
Universities increasingly engage with edtech companies. Their relationship might be mutually beneficial, but it might also be high-risk. We are interested in how universities work with edtech companies and how digital products and services change universities' practices.
We should also note that many universities themselves increasingly think of digital data, and the content that students and staff leave behind, as their assets. Hence, even universities might be swept into financial logic and enclosing personal data.
Finally, unicorns are magical beings. In Celtic culture, for example, they are symbolising purity, innocence and power. Unicorns bring curiosity and aspiration, a positive future that people chase. This could be associated with the ideas and imaginaries of the future of edtech.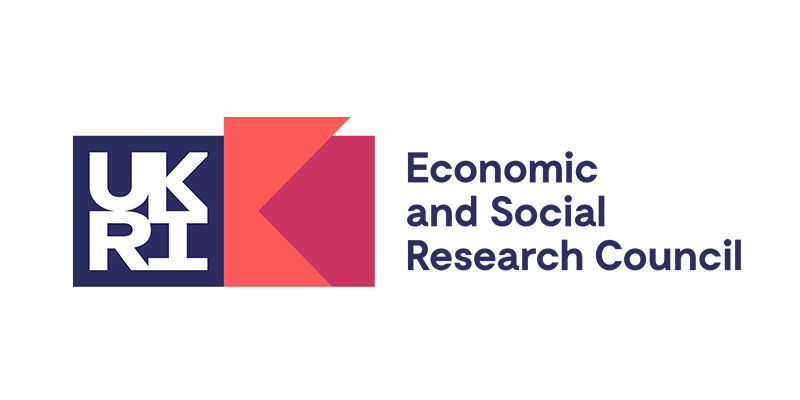 Economic and Social Research Council
The support of the Economic and Social Research Council (UK) is gratefully acknowledged.