Undergraduate Research Internships
What are the research internships?
Develop your skills working on a cutting-edge research project in your chosen academic discipline. The Research Internships are paid work experience opportunities for Lancaster University undergraduate students who meet widening participation criteria. The internships are open to Part II undergraduate students and all academic disciplines - just check the subject-specific criteria on each project description.
With support from an academic supervisor, you can apply the research skills you have started to develop on your course, identify strengths and interests, and begin to consider postgraduate study and employment opportunities. You will have the opportunity to create an academic poster and also the opportunity to present at the Undergraduate Research Conference.
Most internships are full time across four weeks in July (running from July 3rd - July 28th). Some internships will vary in dates and length. If you attend during July, you will also have access to complementary workshops based on improving your knowledge surrounding employability and postgraduate study.
Benefits of the Research Internships
As an intern you will be joining other undergraduate students studying in the cutting edge research environment at Lancaster University. Some of the key benefits of being an intern include:
Paid work experience in your chosen academic discipline.
Deepen your understanding of research practices at universities.
Increase your knowledge on postgraduate study and post-university employment.
Join a community of undergraduate research interns.
Identify your strengths and interests in research and consider your next steps after graduation.
Make meaningful contributions to research in your chosen field.
Connect to other staff and explore similar research and results-sharing opportunities.
Present your work in a research-based environment by creating and presenting an academic poster
Research Internships
The internships offer a variety of unique research projects across several departments within the University. For summer 2023, there are 39 internships available for students.
The departments offering internships in 2023 are:
Biomedical and Life Sciences.
Chemistry.
Engineering.
FST Partnership and Business Engagement Team.
Lancaster Medical School.
Languages and Cultures.
Law School.
Library.
Management Science.
Mathematics and Statistics.
Physics.
Politics, Philosophy, and Religion.
Psychology.
Recruitment and Admissions (UK Student Recruitment and Widening Participation).
Social Mobility and Student Success.
Sociology.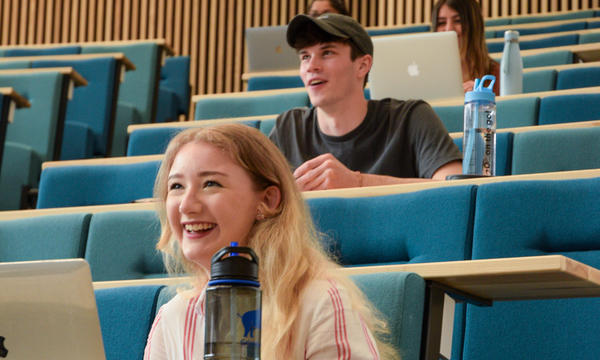 How to apply
Applying for the research internships is a simple process and all applications are made online through the Employment and Recruitment Service (ERS). The research internships are open to all Part II undergraduate students and do not require previous research experience to apply. Each person specification criteria can be met from your current degree course and university experience.
Follow these easy steps to find out more:
Application requirements:
These internships are only open to current Part II Lancaster University Undergraduate students. The internships are open to undergraduate UK fee-paying students in any year. To be eligible, you must meet one of the following widening participation criteria. Please confirm which criteria you meet in your cover letter.
I am from a low-income background (i.e. household income of £30,000 or less)
I am the first in my family to progress to higher education (neither of your parents attended university except as a mature student)
I am from a neighbourhood where higher education participation is low (defined as your home postcode being POLAR4 quintile 1 or quintile 2) https://www.lancaster.ac.uk/widening-participation/postcode/
I am care-experienced
I am a carer
I am on the Lancaster Success Programme or GROW your future programme
There will also be subject-specific criteria for each internship.
Applying to the Undergraduate Research Internships:
The details and application process for these internships will take place through the Employment and Recruitment Service (ERS) website.
The application process will include submitting a CV and covering letter explaining why you want to apply for the internships and successful candidates will be invited for an interview.
Applications must include:
All internships are advertised on the ERS website. You can apply to more than one internship. To apply, please upload:
CV
Cover letter
In the cover letter please include why you wish to do the internship, which WP criteria you meet and how you meet the other subject-specific criteria outlined in the person specification on the job vacancy.
For help with your application please seek support from the careers service.
Student support and events
Successful students will be contacted in June with further information about what to expect during the internship. Students will have access to continued support throughout the internship from their academic supervisor and the Student Success team.
Interns will attend a series of workshops and events during the main internship period.
There will be complementary events during the main internship period of 3-28th July. These include:
Opening Ceremony/Induction Seminar: An opportunity to meet other interns and understand what will happen throughout your internship. The project co-ordinators will establish the processes and expectations for the duration of your internship.
Seminars: Personal development seminars, such as the process of applying for postgraduate study, and post-university careers.
Closing Ceremony/Academic Poster Exhibition: This is our closing ceremony where all interns will be invited to share their projects with the UGRI community.
Daily life as an intern
A typical day on the internships will vary depending on the academic discipline and individual project. You will work independently to conduct research while receiving support and guidance from your academic supervisor.
There may also be a team of staff/interns on the research project. We encourage you to take an active role in contributing to the team. This might include supporting colleagues with tasks, meeting to discuss your research as a group, effectively communicating your progress, and making suggestions. In this way, you can support each other and develop transferable skills such as communication, teamwork, time-management, and problem-solving.
Hear from one of our previous interns about their experience:
"My placement has been invaluable in terms of the skills I have gained over its course. During my internship I was given the opportunity to test participants for various research projects which served to improve my social skills, especially over an online interface. Conducting these studies also means I am now familiar in using various cognitive tests involved in psychological research including the ACE-R and the MoCA. Aside from testing participants I also contributed to scientific writing, casting an input on research papers being prepared for publication. One particular opportunity that was opened up for me because of my placement was the chance to help out on a systematic review being conducted into the potential of naturalistic eye movements in the diagnosis of Alzheimer's Disease. This paper has now been published which means that I have my first ever publication as a result of this placement! I feel very grateful to have had this opportunity as an undergraduate." - Psychology intern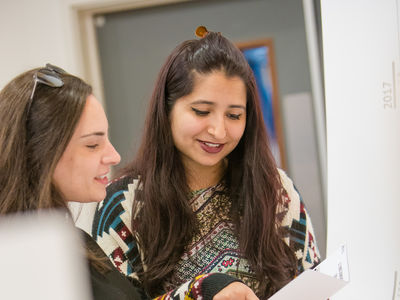 What our students think
"I really enjoyed my internship this year and loved being part of the research group I was in. It was great that the project I was accepted onto took into account what I wanted to gain out of it and I was able to work on something that best suited me."
"I'm very grateful to have been given this opportunity; not only has it developed my physics and research based skill sets, but it has also given my more confidence and self belief."
Similar Research Opportunities
Frequently Asked Questions
Contact Us
If you have any questions or queries that have not been answered on this page, please contact us.
Student Success, University House, Lancaster University, LA14YW