A team of three engineering students represented Lancaster University at the recent North West Aerospace Alliance (NWAA) Business Challenge on Wednesday the 25th of January in Preston. In the below article, Adeayo Sotayo, Francisco Fidalgo and Hrishikesh Deshpande reflect on their experience.
The aim of the NWAA challenge is to recognise and reward young people working and studying in the aerospace sector within the UK's North West region. 12 industries and Higher Education institutions including, BAE Systems, MBDA UK, Preston's College, Nelson and Colne College and University of Central Lancashire (UCLAN) all presented teams which partook in the challenge.
This year's event composed of a series of mini challenges to develop and evaluate different sets of skills (communication, negotiation, innovation and presentation) whilst working and competing in teams. Some of the mini-challenges involved playing a slightly different version of Monopoly, creating upright structures from paper and tape, the disassembly and reassembly of a model helicopter made out of Lego in a fast and effective manner. These aforementioned activities tested our Negotiation, Innovation and Communication skills respectively. Lancaster University came 1st in the Communication challenge as we were able to effectively plan by designating sections of the model to each team member and ensuring effective communication. The task was completed in the fastest time, whilst ensuring 100% accuracy.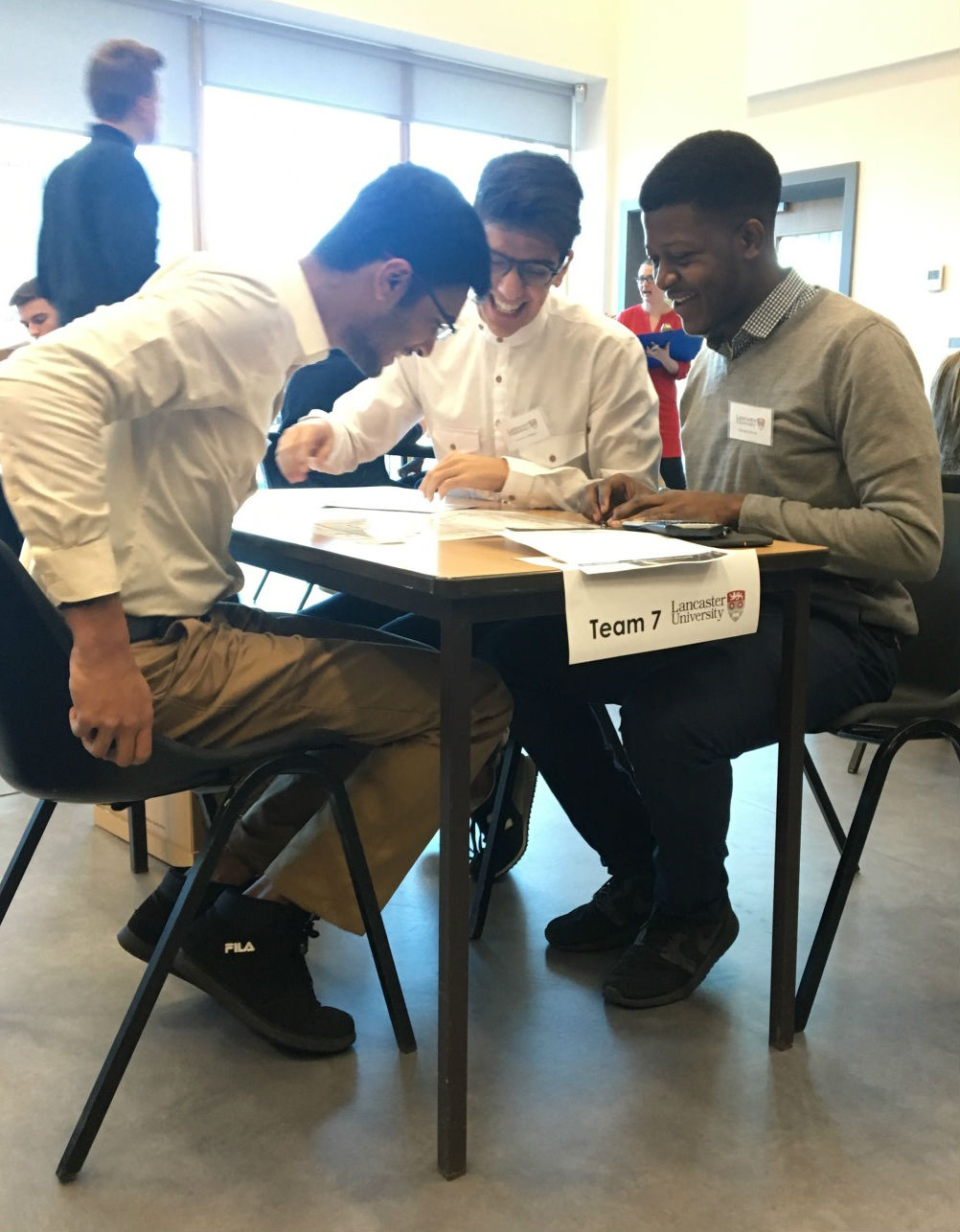 In addition, having been prepared and mentored by Chris Lowerson, Simon Harrison and Charlotte Stuart from the Enterprise team, we presented to a team of judges and the other teams, on the three most important skills required by an aerospace engineer in the future, which was well commended and applauded. All the tasks tested and developed our ability to perform well and adapt quickly to different situations in a time-controlled environment.
Furthermore, we were able to network with different people working in the aerospace sector and listen to some interesting talks on the future of the Aerospace Industry. At the end, we were each presented with certificates to honour our performance. Overall, it was a very insightful and beneficial experience and would definitely recommend students to partake in the competition in the future.
A big thank you and well done from the Enterprise Team for the huge amounts of enthusiasm and hard work put in by all of the team members!