The 'Big Breakfast' Networking Event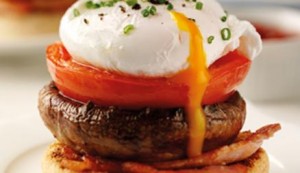 Wednesday, 04 February 2015 | 8.30am – 10.30am | Lancaster House Hotel, Ellel, Lancaster, LA1 4GJ
Join the masses at this exclusive 'Big Breakfast' Networking Event and engage with a whole host of businesses from across the district.
This informal breakfast event is a perfect opportunity to make valuable connections with other business professionals, shout out about your business and inspire others.
Aaron Crewe, Managing Director of SEO 24/7 will be speaking about why it's "Good practice to share business connections", as well as encouraging people to engage with each other.
All attendees have the opportunity to bring along a banner to further promote their business.
Book today and be part of something BIG – it could be the perfect opportunity to grow your business!