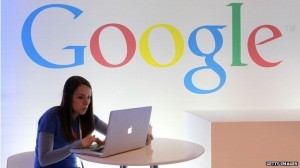 Lancaster is delighted to host the first Google Start-Up Weekend as part of Global Entrepreneurship Week 2014.
All Startup Weekend events follow the same basic model: anyone is welcome to pitch their startup idea and receive feedback from their peers. Teams organically form around the top ideas (as determined by popular vote) and then it's a 54 hour frenzy of business model creation, coding, designing, and market validation. The weekends culminate with presentations in front of local entrepreneurial leaders with another opportunity for critical feedback. Whether entrepreneurs found companies, find a cofounder, meet someone new, or learn a skill far outside their usual 9-to-5, everyone is guaranteed to leave the event better prepared to navigate the chaotic but fun world of startups.
The event will run from 21st to 23rd November.

Click here for more information and sign up to our mailing list for the latest news in your inbox.