This weeks Entrepreneur – Len Rainford
Franchise Director and Management Consultant for The Franchise Specialist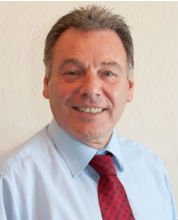 With over 30 years' experience, Len has seen franchising from every angle and aspect. He has been Franchise Manager for two international companies, has been a Franchisee and Franchiser
and has worked as a Franchise Consultant for several major brands. Not only that, Len has also started, run and sold four businesses – all in different sectors. He now works in a consultancy role passing on the knowledge and experience that he has gained over the years to help others to achieve their goals.
Meeting Time-slot: Tuesday 7th March, 2-4pm
If you wish to book an appointment to meet Len, please email the Enterprise Team.