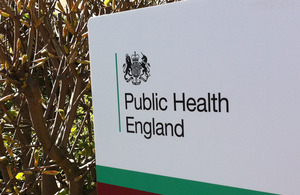 Public Health England approach tech start-up community to improve nation's health – Closing date for applications 1 August 2014
We're sharing details of a press release from Gov.uk.
On 14 June 2014 Public Health England (PHE) announced the launch of PHE Health X, an innovation initiative that invites early-stage tech businesses to submit their ideas for improving people's health.
The competition has been launched to demonstrate the commitment from PHE to identify and support the latest applications and utilities in order to make a difference to people's lifestyles.
The benefit package for successful Health X businesses is unique and includes significant promotional support through PHE's Change4Life campaign, presence on NHS Choices and help with product development.
More information is available on the Gov.UK website and criteria for entry and how to apply is available on the PHE Health X website
End.
** Current students or staff with a business idea are welcome to contact the Enterprise Centre at Lancaster to enquire about support to start a business. Please contact any of the team:
Simon Harrison, Amanda Brooks, Rachael Everett, Sarah Marshall enterpriseteam@lancaster.ac.uk