Workshop: 31st January 1-4pm
As more employers call for graduates with 21st century skills like creativity, innovation, collaboration  and communication, we're testing new ways for you to actively learn these competencies with fellow students from all disciplines.
 Design thinking is relevant to all as a life skill and is transferable potentially in all contexts, disciplines and organisations.
Human-centered design is a creative approach to problem solving. It's a process that starts with the people you're designing for and ends with new solutions that are tailor made to suit their needs. Human-centered design is all about building a deep empathy with the people you're designing for; generating tons of ideas; building simple prototypes; sharing what you've made with the people you're designing for; and eventually putting your innovative new solution out in the world.
Human-centered design consists of four phases. In the Empathy Phase you'll learn directly from the people you're designing for as you immerse yourself in their lives and come to deeply understand their needs. In the Define Phase you'll make sense of what you learned and identify opportunities for design. In the  Ideation Phase you'll learn to generate loads of ideas and build possible solutions in the Prototype Phase. With your prototype developed you  bring your solution to life to test in the Test Phase with real users or customers for Iteration or Launch!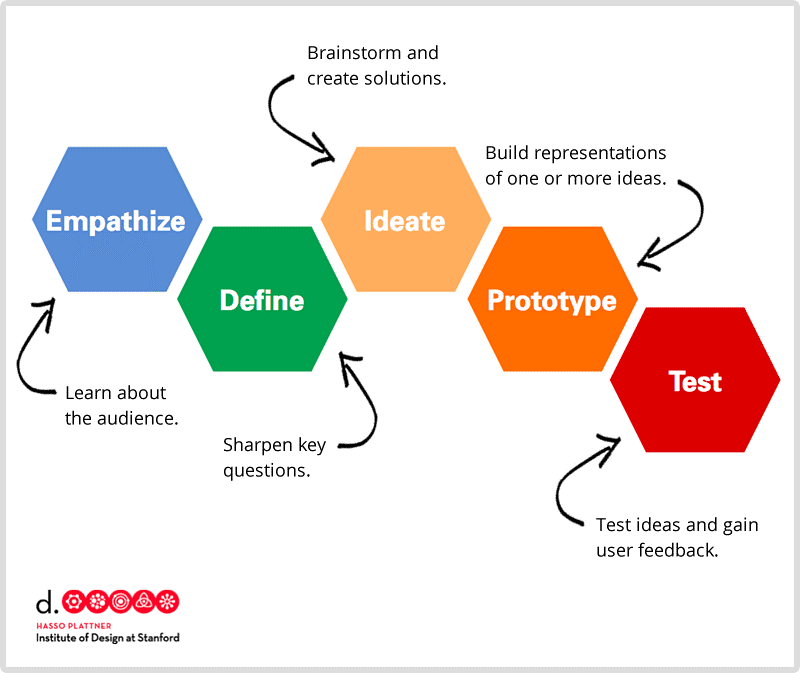 Anyone can learn and apply Human Centred Design to any challenge to find innovative solutions. It's a valuable life skill and a process for collaborative problem solving.
The Enterprise Team will be hosting a short taster session allowing you to experience the process of human centred design. For more details and to register, visit the event on Target Connect. 
You can also check out the Facebook photos from the Design Challenge we ran last academic year in collaboration with and to learn from Stanford d.School's University Innovation Fellows Programme.
If you find you like what we do you can develop your skills beyond the session  e.g. develop your commercial awareness or develop that idea that's been lurking in the the back of your mind, register with the Enterprise Team to hear about future sessions –  and explore our website at  www.lancaster.ac.uk/enterprisecentre