Win an Apple Watch Sport AND make things happen…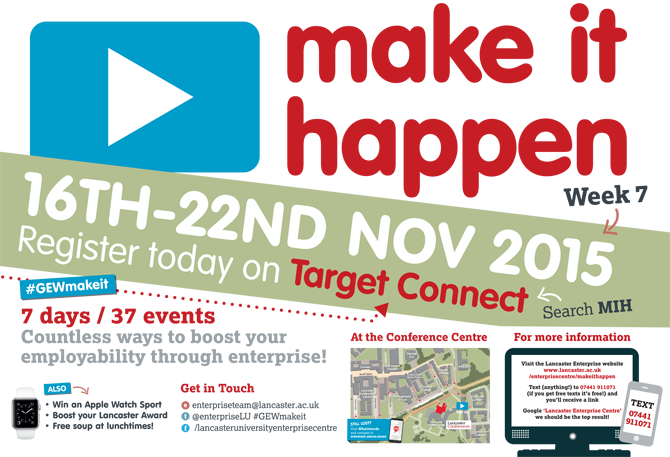 You've got to be in it to win it. Have you registered for any make it happen events yet?
So, we've distributed our brochures across campus and we've got posters on pillars, walls and office spaces.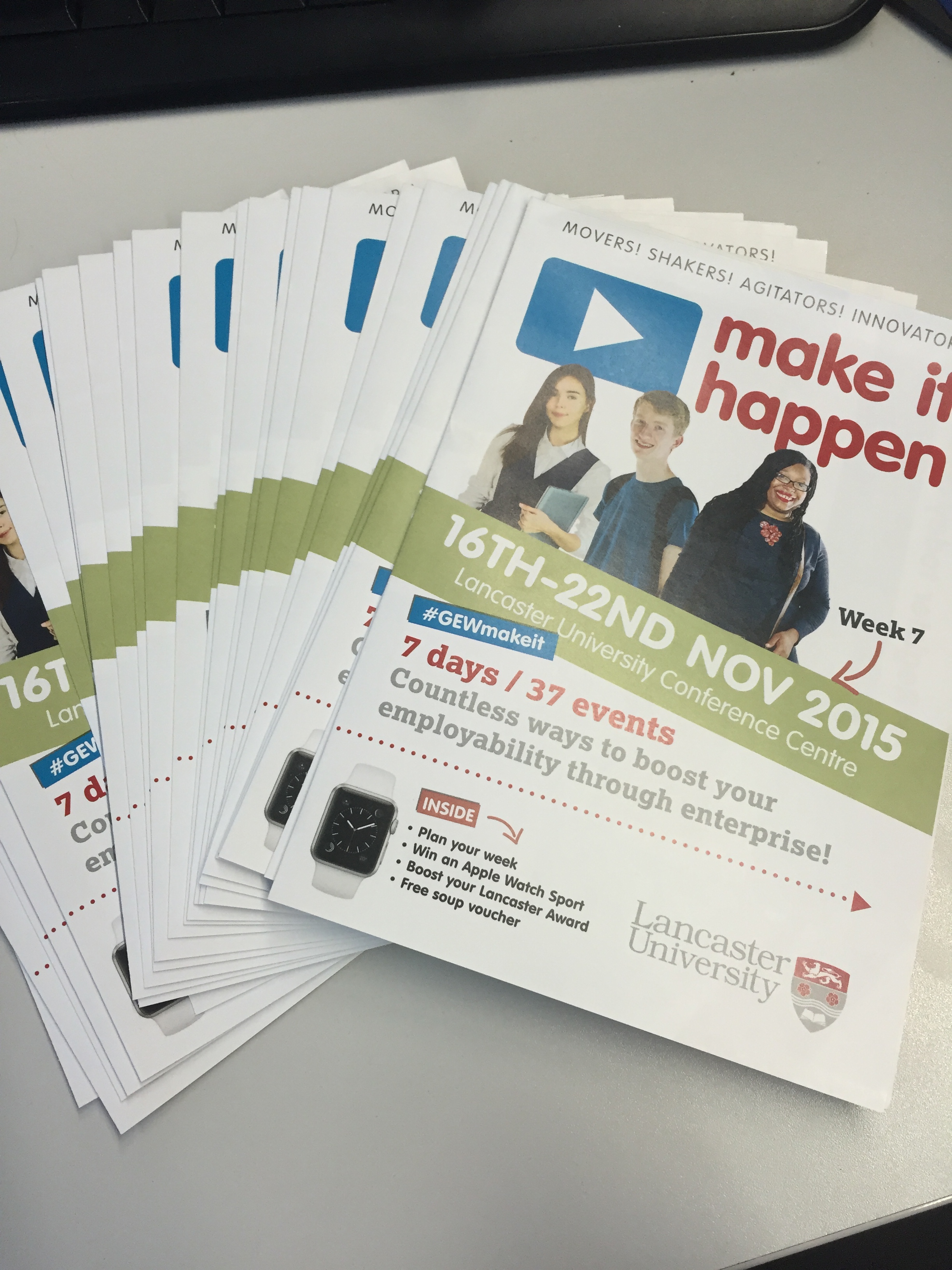 We've even managed to brighten up the Learning Zone windows with our three Make It Happen poster models.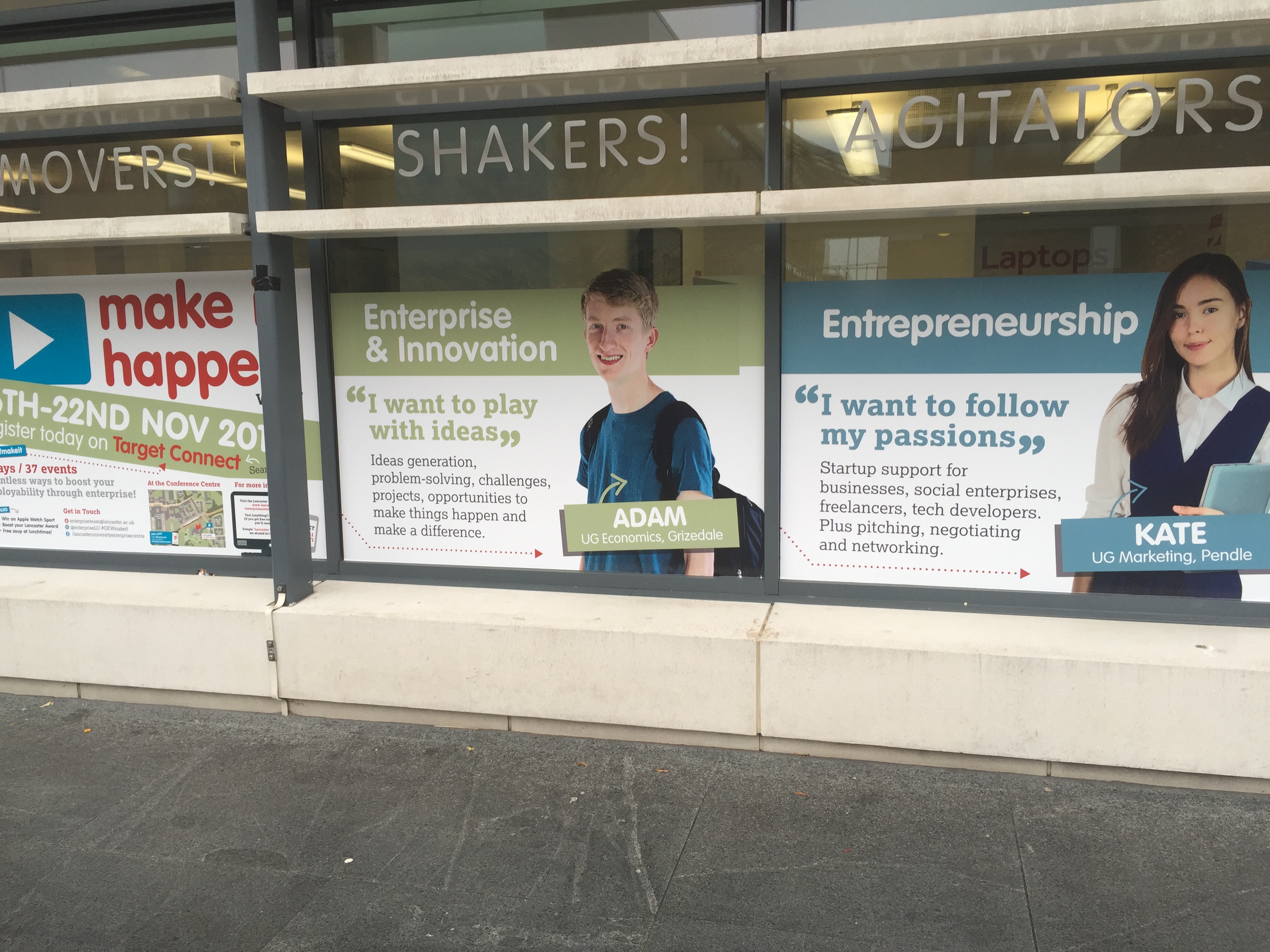 All we need YOU to do, is sign up to some of our Make it Happen events and come down to the Conference Centre, next Mon-Fri. You might even get an Apple Watch Sport out of it… (*Ts&Cs apply)
Find more information on all our sessions, events and pathways here.