Commercial Awareness for Knowledge Exchange Sessions
Gerasimos Balis, the Enterprise Team's Design Facilitator recently collaborated with Bijan Aryana to deliver some commercial awareness workshops as part of Bijan's Design and Business module for MA Design Management students. The sessions were successful and appeared to add great value to the student's projects. Below is a bit more information on what was covered in the sessions and some of the feedback received.
Commercial Awareness for Designers
The first 3 hour session involved:
An introduction to Business models and tools to evaluate them
Reflection on the impact of design expertise on business
The second 3 hour session involved:
Design process models and roles designers play in a ventrue
Examples of best practice from design agencies
Workshop on articulating their own design process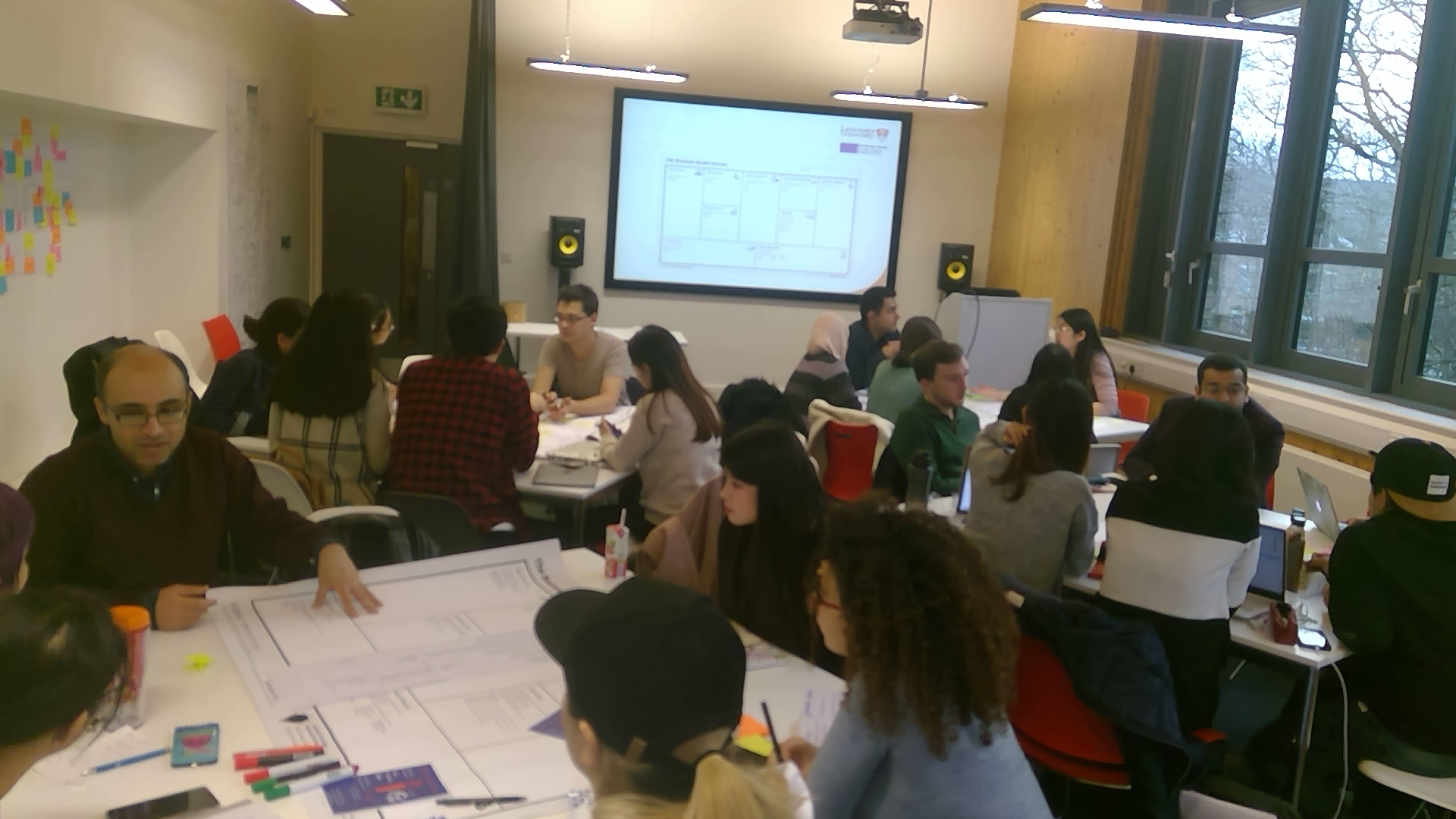 Great feedback was received for both sessions from student's who took part:
'I like the activities which were really engaging, fun and new to me'
'I like the interactive exercises and tools provided'
'I like the groupwork elements because it helps our ideas flow and we get some really interesting inputs and ideas'
'Good content, helped a lot towards our project and ensured we followed a plan to effectively accomplish the activities'
'Loved the activities, really helpful'
'The activity further strengthened the understanding of the design process and its adaptability' 
'wonderful experience'
These sessions are all part of the Enterprise Team's wider aims to contribute to enhancing student's commercial awareness by equipping them with some useful tools within the curriculum. This is a scheme we have named CAKE (Commercial Awareness for Knowledge Exchange). To find out more, please visit the dedicated CAKE webpage.