Guest Blog: Alex Green
Alex Green is the Founder of a new start-up, which he began in August 2016 and is looking to develop and distribute his service across the UK in the coming months. His aim is to provide a platform to support young people through the transition from education to work so they can realise their potential and be successful, happy individuals.
In the last 5 years he has worked in London as a Digital Marketing Executive with experience working for agencies with clients such as Activision to Microsoft, helping them to market their products and services. He studied at Lancaster Management School and graduated in 2012 with a Bachelors in Business Studies with specialisms in Entrepreneurship and Marketing. He is now a registered student with the Chartered Institute of Marketing, studying a Diploma in Professional Marketing and continues to expand his expertise in this area. He is particularly interested in making a positive contribution to the education and charitable sectors.
"Students today have it tougher than previous generations"
(Matthew Waterton, The Guardian)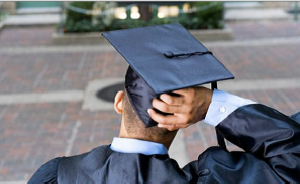 If you're someone who is soon to make the transition between full time education to full time work and independent life, this post is designed for YOU. You may be getting ready for your first week at University, preparing for the grind of your final year of studies or have just started the long, exhausting process of finding a graduate job. However, I want to provide you with some first-hand insight and advice into the realities of making the transition.
I hope you find it useful.
Back in 2012 I graduated with a 2:1 degree from Lancaster University. I was an enthusiastic individual who was hungry to learn and needed to prove myself. I wanted to chase the rat race and chose to pursue a career in Marketing in London. What I didn't know was that getting noticed in London would be extremely hard. Before I landed my first real job at a digital marketing agency in Covent Garden I had to work in a coffee shop for 6 months, live in a hostel for several weeks and commute at 4am for months on end, whilst at the same time constantly falling flat on my face with job applications and coming short at assessment centres. Why? Because I wasn't properly prepared.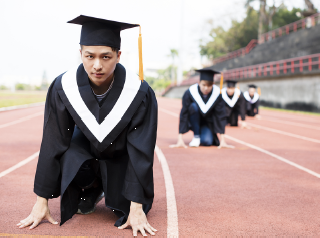 When I actually got the job I wanted, the realities were slightly different to what I expected and sadly I wasn't prepared for this either. I had no clue about work politics, dress code, time management and organisation, which in turn made work life shockingly difficult. Getting up at 6am, having to meet the high expectations of my new boss and deal with the physical and mental strain of it all was a SHOCK. Over the last two years I continued working for a range of other companies and realised that I wasn't the only young person who seemed to be struggling. We simply weren't properly aware of the realities of living independently. Last year it got to the point where the stress became too much and I decided to resign from my job and do something that I was passionate about. After having some much needed time off, talking to many close friends, family members and advisors, I had a light bulb moment. I decided that I would be the person who would provide young transitional people with the right support and guidance so they could more quickly adapt to the current environment we live in. That's when my idea was born.
My vision is to equip young people with the tools required to cope with LIFE AFTER EDUCATION. This may include support for mental health, self-help, career advice, personal development and maintaining a healthy work/life balance. Currently, students are only provided with guidance on how to be a successful student and some career advice is offered, but I offer the whole package for dealing with this transition in multiple areas of life – this is what makes my idea unique.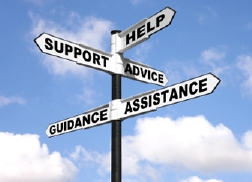 You could argue that parents are there to provide this guidance, however modern day life suggests that families are becoming more disparate, parents are unaware of the true realities of life for young people and cracks are showing in the appropriateness of the support provided. Life has moved on. I would consider that I have come from a secure family background and regardless of my parent's best intentions, I still found this transition extremely difficult. I am not alone in this.
By creating a resource to better prepare young people for the transition between full time education to full time work life and living independently, they will be better informed to make smart decisions helping them work towards their dreams, be happy and lead a successful life.
As part of my research to find out exactly what support is needed, I have created a survey. If you are interested in my service and think it may be beneficial to you please take just 5 minutes to fill it out and make sure you leave some contact details so I can reach out to you in the future (this is optional). The results from the survey will be shared in my next blog so stay tuned…
For more information bout this topic, listen to my video blog below where I talk about the 10 things I wish I'd known more about before leaving University.
I am also happy to answer any questions you may have via email at alexpgreen@outlook.com.