Team Gryphos: Santander winners and funding awardees
Patrizia Carbone, Sebastien Combret and Kyaw Tun Sein received an enterprise funding award in March 2016 which allowed them to attend and win Santander's Big Ideas competition in London. In this update, they share their motivations, ambitions and where they hope their idea will go next.
We are three MSc International Innovation students; Patrizia and Sebastien are on the Design pathway and Kyaw is on the Engineering pathway.
We met almost 2 years ago at Lancaster University when we started the MSc and we worked together during the first year on a couple of course projects before moving to China for six months in our second year. The three of us have always had a desire to start our own business. So, in the streets of Guangzhou (China) we started meeting and thinking about our next steps. We all had different ideas about a possible product/service but we decided that to make OUR idea we needed one that came from the three of us together.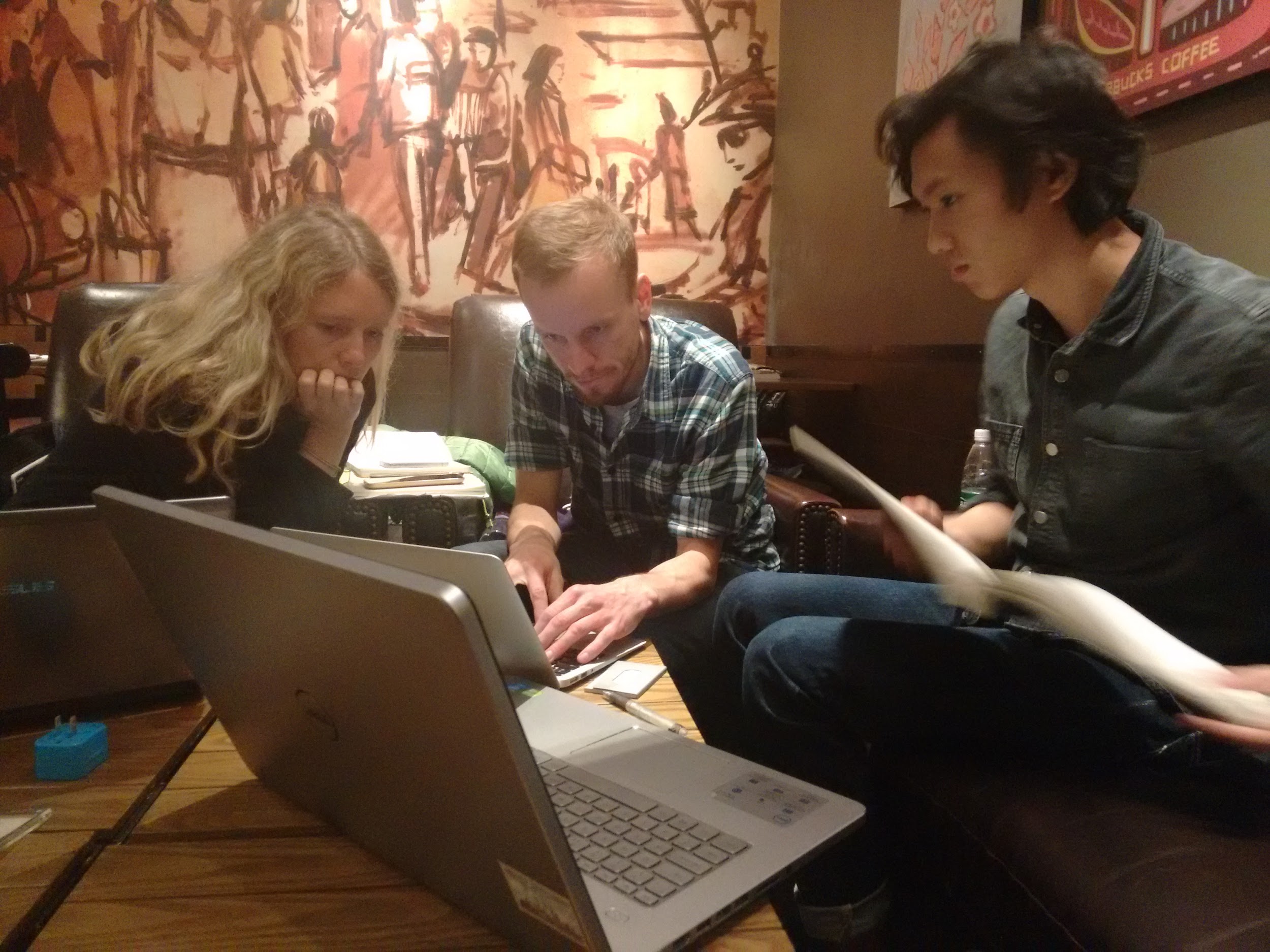 After endless brainstorming meetings, tons of post-it notes we had a common problem that we wanted to solve…from there we looked, discussed different possible solutions to solve it and came up with the one we felt more suitable. We got feedback from potential users by survey and interviews.
We started working on the project, prototype etc. and decided we were going to apply for a start-up incubator and work toward applying for HAX, the world's first and largest hardware accelerator based in Shenzhen.
While working on the project we found out, thanks to the Enterprise Centre, that there was the Santander Big Ideas Competition coming up soon, we thought it could be a good start to apply and see what feedback we could get from it. Therefore, we adapted our original idea to fit into the requirement of the competition and Gryphos was born. Gryphos is a fingerprint and ECG digital authentication device that allows you to securely enter your online banking account and make payment securely through NFC (near field communication – a form of contactless communication between devices likes smartphones or tablets).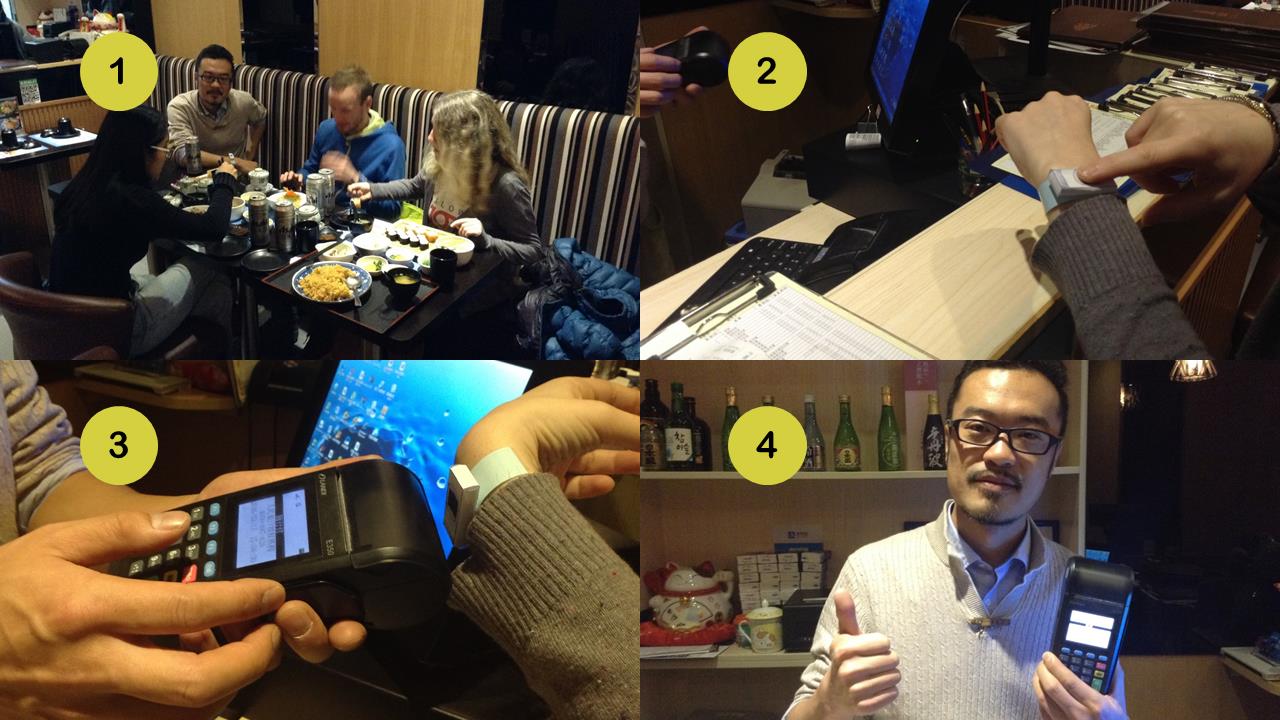 When we are working together on our project, we feel like children playing. We are serious about solving the problem to make a difference in the world but it is also so much fun. There is a positive energy and a great sense of curiosity among the team. When one team member has an idea to try out, we all give it some thought and we give it a try most of time. We even ended up hacking the iphone!
From there it went pretty fast, we successfully passed the different stages of the application selection and we got the invitation to the semi-final in London on 22nd March. We were not sure we could make it since we were still in China, but luckily for us the Enterprise Team was very helpful and through our application to the Enterprise Fund, we were able to purchase our flight tickets and the team gave support answering the millions questions we had. Finally, we were able to attend and…won the competition!
It has been a great experience and one of the best parts of it was the feedback we received from the executive board at Santander because it gave an insight on the way our device could be used that, for lack of experience, we had not thought about it. We were also invited to visit Santander R&D department in Milton Keynes and attend, as guests, the Santander Universities Entrepreneurship Awards 2016, at the end of June.
After the competition, we came back to Lancaster University to finish our dissertations and to keep working on our projects. Coming back to LU was the best option since we can access to all the services and help the university makes available to students. The Enterprise Centre was and still is very supportive. We also managed to get our own office on campus through Furness' Mind Your Own Business and that makes working together much easier.
At the end of April, we sent the application for HAX incubator and a week ago we had the first interview with them, we still have work to do and another interview in the next few days.At the same time we applied for a IoT startup bootcamp in London a few days ago, we are still waiting for the outcome.
---
If you'd like to apply to the Lancaster University Enterprise Fund too, why not take a look at our funding pages here to find out more?