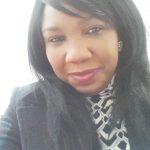 Roselyn Dien is a recent graduate of the Lancaster University Management School (class of 2015) and the CEO of The Guardian Abroad UK Ltd. In July 2016, she applied for the funding award from The Enterprise Centre to rebuild her business website. The Guardian Abroad UK Ltd provides guardianship and specialist support services to international students as well as organise summer holiday programmes and English language courses for juniors and young adults. 
---
Today my business website www.theguardianabroad.co.uk is up and running and just two months after launch, I'm already seeing a positive impact on my business; many thanks to the Lancaster University Enterprise Centre for providing funding towards the website project from the Santander enterprise fund.  The website may be live but the journey to this point was far from smooth; a project that was scheduled to be completed within 6 weeks ended up lasting seven months due to hiring the wrong website vendor. Following from my bad experience here are some important things I now see that a business owner should consider when hiring a website vendor.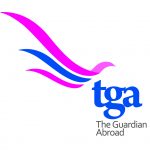 In today's technology savvy business environment, a professional website is a must have for businesses for very many beneficial reasons – customer acquisition, business promotion, global positioning as well as being a channel for prospective clients to find and learn more about the business. However, many businesses lack the internal technical know-how to build a vibrant and engaging online presence, hence, the need to engage the services of third-party vendors which of course can be a real challenge especially when it comes to selecting a vendor with the right skill set.
Unfortunately, not all vendors are trustworthy and very many businesses have fallen victim to illegitimate vendors or legitimate vendors with low ethical standards and sometimes, even those who know what to do still fall into the wrong hands. This sadly, was my experience when I hired a website vendor that turned out to be unscrupulous and unreliable yet freely operating in the community. I later found out that the same company has scammed many small businesses, especially the new ones, by taking payment but not delivering on the job. So, why are they allowed to still operate freely in the community? A good question I sincerely do not have an answer to.
In July 2016, I applied for and got funding from the Lancaster University Enterprise Centre towards my website redesign project as the existing website was obsolete and not optimised for mobile platforms and all browsers. With the excitement, I started the selection process of who will handle the project, being very careful not to make a mistake. For instance, I opted for a local vendor with a physical office to allow for face to face meetings and easy communication, however, that later proved not to be enough, as there were other vital steps I should have taken.
Once the upfront payment was made, the story and attitude of the vendor started to change, from one excuse to endless revisions and unnecessary delays and a six week project ended up lasting seven months.  Within that period, the business had changed its name four times, closed the physical office and changed contact details. Needless to recount the full experience here or enumerate the loss incurred in terms of time, money, sales and the psychological trauma.
So, to help new business owners avoid such an ugly encounter, here are some important things to also consider when hiring a website vendor.
Have a clear understanding of your requirements
This is very key in website design. Understand your requirement and what the website should achieve. It will be helpful to have a blueprint that defines the overall purpose of the site and outline the key points for the project before the start. This will give you a better understanding of who to hire, guide the discussions and agreements with the vendor, help the creation process as well as keep all parties focused on the project objective.
Conduct thorough research
Conduct thorough research and adequately evaluate the capabilities of the vendor prior to committing to the project. Building a website can be very exciting for the business owner but jumping at the first vendor you talk to may not be a very good idea.  If possible, narrow your initial selection to a minimum of 3 vendors before settling for the one. Compare what each has to offer by looking at their portfolios, previous work done, skills and experiences. Choose a vendor with the right skills sets who has done similar jobs to what you want or have relevant experience.  Check that they possess a combination of web design and development skills. A web designer is concerned more with the 'look and feel' of the site and a web developer handles the coding and back end.
Ask questions 
Asking questions should be at the top of your priority list. Do not just assume things; ask relevant questions, clarify grey areas and obtain satisfactory answers. A simple google search will give you an idea of the type of questions to ask. Do not accept what you are told at face value, check online reviews on the vendor, conduct a Company House check to ensure the business is fully registered and thriving and if possible, visit the office to check out things for yourself. Request references and case studies and obtain recommendations from past clients (yes! contact them) to evaluate the level of customer service rendered and how they related with the clients.
Agreeing to the terms and conditions
Read and understand the terms and condition carefully before signing the contract and flag any discrepancies as the project progresses. Keep both the hard and soft copy of the contract, ensuring that every discussion, both verbal and written, is properly documented. Verbal communication should be followed by a written summary which should be sent electronically to all parties involved. Request for the vendor's statement of work that spells out specific activities and timelines before the start of the project which should also include consequences if timelines are not adhered to; this will keep the vendor committed to and focused on the project. Website design, hosting and content management are three separate aspects of website development. You have the choice of designing with one vendor and hosting with another so do not feel compelled to stick to the same vendor for all your website needs. This gives you the flexibility to quickly change the vendor if you are dissatisfied.
Fees and payment terms
This is a crucial part of the contract negotiation. Comparing prices of websites similar to what you want will give you a fair idea of the going market rate and a strong negotiating power.  Do not feel compelled to purchase proprietary software applications that will lock you into long term contract that you cannot easily cancel. A website is an evolving tool and technology becomes obsolete very quickly so start with the basic applications and upgrade to more advanced ones in future if required. Avoid contracts that may take a huge chunk of your revenue yearly. Choose a favourable payment plan, for instance, agree to a lower upfront payment, say 30 to 40 percent and spread the balance as the project progresses or at completion, if the vendor insists on 100% payment, then you know you should walk away. Watch out for hidden charges, read the 'small print' and clarify grey areas. It is a business transaction; therefore, payment should be made into a business bank account, not a personal account.
Test the website
Testing the site vigorously before the final sign off is crucial. You've got to test for functionality, usability, compatibility, performance, interface and security. Check that the site is optimised for desktop, mobile platforms and all browsers. Navigate every page and validate that the alignment, all links, interfaces, forms, buttons, icons and symbols all function perfectly. Test the link that will be used to send email to admin and confirm that emails are received at the backend. Check content for spelling errors and fonts sizes. You may have to enlist the help of a third-party to provide critical feedback. Adequate testing must be conducted before the final sign off.
So, now that the website is finally up and running with the horrid experience put behind me, TGA is now poised and ready to strategically position itself on the global podium using the new vibrant website to attract highly qualified potential clients, generate sales, close deals as well as support current clients effectively.  Exciting future ahead!
Very many thanks to the Enterprise Centre and Santander for the funding award and the continued support.