Find out how your idea could be funded up to £10,000…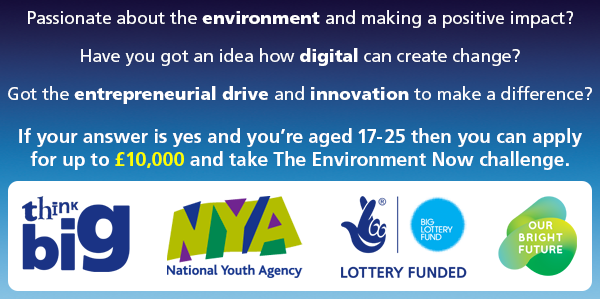 The Environment Now Thinkspiration workshop will enable you to:
Learn how to utilise digital technology to tackle environmental challenges.
Take part in open discussions and spider diagram sessions about environmental issues and digital solutions.
See and hear about how you could use digital technology to change our future.
Hear from O2 employees about their experience with digital technology.
You don't need any digital skills! If you are passionate about the environment, sustainability, entrepreneurship, digital or helping your community this workshop is for YOU!
When? 17th March, 10am-12:30pm
Where? Management School Lecture Theatre 10
Sign up through this booking form.
Email The Environment Now team for further information.