Travel & Location
Download: Directions to and around campus (PDF)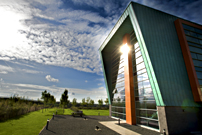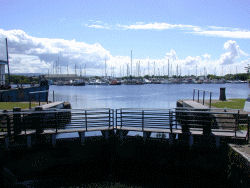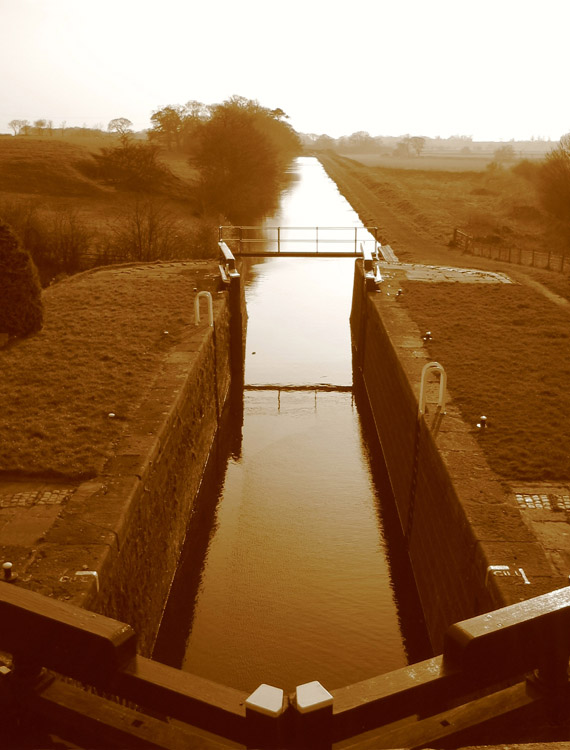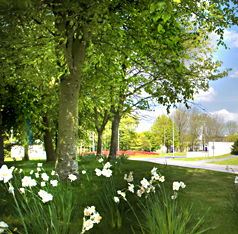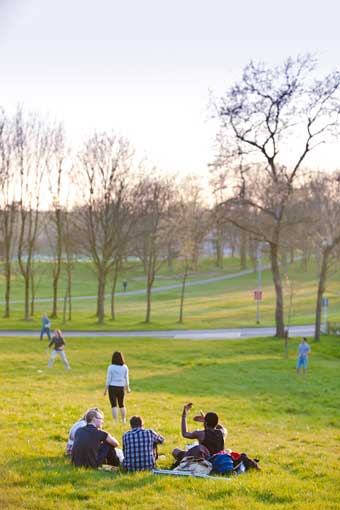 Lancaster University
Lancaster University is set in 250 acres of parkland and lies approximately 3.5 miles south of the City of Lancaster. Although situated in a peaceful rural environment, Lancaster University is readily accessible by all major transport routes. Just 5 minutes from the M6 motorway at Junction 33, 15 minutes from Lancaster station and just over an hour from Manchester International Airport.
Information about where to stay in Lancaster will be posted on the registration page of this website nearer the time.
The City of Lancaster
Lancaster is a vibrant student-friendly city. Just ten minutes by bus from the University it is filled with pubs, clubs, theatres, markets and shops.

Most of the city centre is pedestrianised and in addition to the usual high street retailers, there is a shopping arcade and a large indoor market which contains a fish market selling fresh local catches from Morecambe Bay. Stroll around the city on a Saturday morning and you will be amazed at the numerous cafes and curiosity shops just waiting to be discovered.
Threading through the city is the canal with its waterside inns where you can watch the procession of boats glide by. There are punts for hire and a choice of craft offering cruises and restaurant facilities.
Surrounding Areas
To the south of Lancaster is Manchester. Easy to reach by train, Manchester is home to some of the best nightlife, restaurants, sport and shopping in the UK.

To the north is the English Lake District. The Lake District is popular with hikers and was home to Beatrix Potter and romantic poets such as Wordsworth and Coleridge. The Lake District has excellent public transport links and is a popular weekend destination for tourists. Further north, and easy to reach by train is the Scottish capital, Edinburgh.

To the east is the Trough of Bowland, a dramatic valley set in an area that rivals the Lake District for beauty and is undiscovered by many tourists.

To the west is Morecambe bay, an important area for wildlife and notorious for its quicksands and fast moving tides.
Travelling to Lancaster
Lancaster is easily accessible by road, rail, air and coach. Travel details, local timetables and area maps can be found on Lancaster University's travel page. The best website for planning travel in the UK is probably: www.transportdirect.co.uk
The nearest and most convenient airports are Manchester, Liverpool and Blackpool. Manchester airport is particularly well connected by rail.
Note that if you plan to travel any distance by train (i.e. further than from Manchester or Liverpool), you are strongly advised to book in advance. A train ticket from London on the day of travel can cost as much as a trans-Europe airplane ticket. You can book tickets on-line at: www.thetrainline.com. The cheapest tickets can be secured by booking at least two weeks in advance. Tickets can be collected at the station of departure. (N.B. If you buy an advance ticket, you will be committed to travelling on a particular train at a particular time, so do allow time for delays, etc.).
In Lancaster, there are regular bus services (numbers X1, 2, 2A, 3 and 4) every few minutes to the university from Lancaster bus station. The journey takes around 20-25 minutes depending upon the exact route, which varies from bus to bus. Timetables are available from the 'traveline' website or call 'Traveline' on 0870 6082608 The bus station is situated on Damside Street.
If you arrive by train and decide to travel by bus (regarding taxis, see below), you can either catch the X1 bus from the railway station (every 30 minutes) or walk to the bus station, which will take 5-10 minutes. After leaving the station, turn LEFT and walk up Meeting House Lane. You will walk past The Friends Meeting House on your left, just after the station. Walk down the hill for 400 yards to a set of major traffic lights (the King's Arms Hotel and Waterstone's are on the corner) and turn LEFT. Walk along China Street (the main road) and carry on down the hill. When you get to the bottom of the hill the bus station is 100 yards further on, on your right. You can cross the road at the pedestrian traffic lights opposite the bus station. When you arrive on campus, the bus will stop in the Underpass. Go up the stairs and you will find yourself in Alexandra Square. Details of how to get from here to the venue for registration will be posted here in due course.
Taxis are plentiful in Lancaster, and not as expensive as taxis in major cities. Usually, there are taxis waiting outside the railway station. If not, you can ring for one (try: 01524 848848, or 01524 32090). About £6 will get you from the station to the Lancaster University campus.