October 2002-September 2005
The study: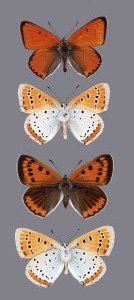 'Amateurs as Experts' is a three year study of volunteer naturalists, biodiversity scientists and policy makers involved in the UK Biodiversity Action Plan process. The project began in October 2002 and will end in September 2005. The aim is to throw light on the 'knowledge politics' inherent in current initiatives to enroll new 'actors' (from amongst 100,000 active UK amateur naturalists and other publics) into the formal UK biodiversity policy process. Whilst experimenting with new ways of engaging the knowledge and enthusiasm of volunteer naturalists, the UK biodiversity policy community have so far had little experience of, a) carrying out such social experiments, or b) analysing and assesing their progress, benefits and/or problems. Through ethnographic research methods, the study is presently monitoring the processes involved, clarifying their social and knowledge dynamics, whilst also fostering patterns of interaction between social and natural scientists and policy actors.
This is a cross-disciplinary research study, involving sociologists, anthropologists (IEPPP, Lancaster University) and natural scientists (Natural History Museum, London). The study has five primary aims:
To advance understanding of the social dimensions of effective biodiversity protection policies, in the UK and beyond;
To use ethnographic research methods to understand the social practices surrounding scientific knowledge generation and to understand scientist-public interactions;
To enrich the self-reflective capacities of the biodiversity community by observing and reporting back on participatory processes underway;
To stimulate and contribute to UK debates regarding biodiversity policy and the relationships within it between science and society;
To provide an improved basis for understanding the conditions required for an improved public engagement with science and expert-led policymaking.