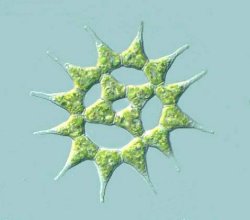 Communication within sociological, anthropological and other networks:
The research is taking place within a highly active, internationally renowned research community in the sociology of scientific knowledge and practice, cultural studies of science, and anthropology of science at Lancaster University. Lancaster has a number of centres which have active seminar programmes to which the participants have alreadly and will continue to contribute, e.g. within IEPPP, Centre for Science Studies, Sociology, Women's Studies.
The research also contributes to cross-disciplinary networks across the social and natural sciences, through the forum of Lancaster Environment Centre (LEC) - a multi-disciplinary initiative which aims to create research and teaching links between natural and social scientists who study the environment at Lancaster.
Outside Lancaster, the research will be presented at a number of conferences throughout the period of study - e.g. European Association for the Study of Science and Technology (EASST), Society for the Social Studies of Science (4S), British Sociological Association (BSA), British Association for the Advancement of Science (BA), Association of Social Anthropologists (ASA) etc..
Communication with 'users'
Building on the research team's existing networks, the study enjoys a platform for communication with several groups outside the social science research community. Engagement with the following domains and networks is envisaged:
Formal biodiversity policy processes - e.g. the 'UK Biodiversity Group' and sub groups of which Dr. Vogel is a member. Of interest here is in new forms of engagement with volunteer communities, new forms of knowledge and practice, and how to integrate these.
New biodiversity information networks such as the National Biodiversity Network (NBN). Of particular interest here are: the sharing of social science and natural science understandings of standardisation, as disparate sources of information are brought together; understanding the role of technologies, different forms of sociality and institutional norms involved in standardisation.
User communities of the Natural History Museum such as Biodiversity Research Centres in local museums, Local Record Centres, NGOs with volunteer involvement (RSPB, Earthwatch), Botanical Gardens and Zoos.
Amateur societies and specialists involved in expanding biodiversity knowledge - e.g. Caddis fly recorders.
Volunteers who collect biodiversity information - e.g. the recently launched national Arable Bryophyte Survey.
Institutions that have also employed biodiversity policy 'facilitators' in the UK - e.g. RSPB and the Biological Records Centre.
'Meta- networks' interested in public dialogue and societal engagement in science and policy - e.g. COPUS, RSA, POST, DTI's OST, NERC.
International conservation actors: Planta Europea; European Commission; Threatened Plant Unit, Uppsala, Sweden; Flora Foundation in the Netherlands, Global Taxonomy Initiative; Global Initiative on Biodiversity Education and Public Awareness.
Dissemination is beginning and will continue to take place within the various academic and 'user' networks identified above. Forms of dissemination so far range from academic papers and publications (in both sociology/anthropology of science and natural science books and journals) to presentations in conferences, workshops and meetings in sociological, scientific, policy and amateur contexts. Towards the end of the research, the research team aims to be able to provide advice to the statutory conservation agencies as to how to improve BAP participation processes. A 'manual' of 'Best Practice' in participation between amateurs and experts in biodiversity policy will be produced jointly by the Natural History Museum, IEPPP and English Nature.
The following papers have so far been written and/or presented:
Academic Papers
"Amateurs as Experts in UK Biodiversity": An Ethnography of Participation?" Paper presented by Claire Waterton and Rebecca Ellis, December 2002. Lancaster University, IEPPP Seminar and distributed at Science and Citizenship Conference at the Institute for Development Studies, Sussex University.
"Moving Beyond "It doesn't fit". The Politics of Inclusion in Wildlife and Biodiversity Management". Paper presented by Rebecca Ellis, February 2003. Durham University, Anthropology Department.
"Amateurs as Experts: Past and Present Coming Together through a Questionable Stabilisation". Paper presented by Claire Waterton, April 2003, Lancaster University, Science Studies Workshop on Boundaries.
"Amateurs as Experts: An Ethnography of Participation and Co-Production". Paper presented by Claire Waterton at ESRU, March 2003, Geography Department, UCL, London University.
"Anglers, Ramblers and British Naturalists: The Creation of Records and Much, Much More". Paper presented at Science and Democracy Workshop, Harvard University, June 2003 (presently being rearranged for publication in the journal Science and Public Policy).
"Caught Between the Cartographic and the Ethnographic Imagination: The Whereabouts of Amateurs, Professionals and Nature in Knowing Biodiversity". Submitted by Rebecca Ellis and Claire Waterton to Environment and Planning D: Society and Space, October 2003.
Papers in Specialist Circulars and Journals
Waterton, C. 2003, "Messing about on the river", Salmo Trutta, 6: 56-58
The Natural History Museum / English Nature, 2003, Amateurs as Experts. English Nature Magazine, January, pp.10-11
Booklet publication
On November 15th 2005, a booklet will be launched at DEMOS in London, called "Nature Who knows" published together with the NHM and English Nature.
You can donwload this booklet here.