Back to Students' home page/ AwayMAVE / or IEPPP home page
This site is currently under construction and we are seeking out more of our past students, if you can help please contact Isis Brook
MAVE at Lancaster
Sean Ferris
Makis Padigas
Joel Oram
Bram de Jonge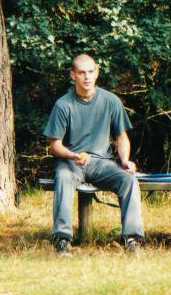 My name is Bram de Jonge and I am from the Netherlands. In the year 2001-2002 I had the privilege to join in the MAVE program at Lancaster. I really had a great time, both socially as intellectually and I hope to keep in touch with the people and the field of study in the future. Last February I finished my dutch study in Culture and Science Studies at the University of Maastricht and received my MA diploma 'cum laude' . After five years of study I allowed myself to go on a marvellous trip to the beautiful countries Costa Rica and Nicaragua for three months. Now I am back in Holland waiting to go to Italy in October to work as a longterm volunteer for the national environmental organization Legambiente. I will stay there for at least half a year, maybe longer. The plan is to prepare myself during this year for another study-adventure, hopefully a PHD in the field of environmental philosophy.

bramdejonge_rfa@hotmail.com
o

Saara Kupsala (ECS)
I got BA in Sociology at the University of Helsinki in 2001. I graduated in ECS in the following year. At
the moment I work as a researcher in the department of sociology in Helsinki. In the research project we
analyse innovation policy and how it is becoming horizontal - spreading to other policy domains from science and technology policy. I also plan, organise and teach with two other colleagues a course called "Animal
Politics: Animals, Environment and Society", which will be held next spring by the department of
environmental sciences. I am very interested in animal issues and food and farming issues. At the moment I
am reflecting on doing a PhD on farm animals or finding paths to practical jobs in agricultural issues, such
as local or organic food projects in NGOs or in the government.
Dave Eaton
Since graduating I have been employed briefly by the Mental Health Review Tribunal office in Nottingham. I have also done voluntary work with The Nottinghamshire Wildlife Trust, Prevent Unwanted Pets (a small local charity) and Animal Aid. With Animal Aid I have helped to set up an internet forum for discussion of the philosophy of animal rights http://www.animalaid.org.uk/debate contributions to the site would be greatly appreciated. I was very excited to have the dissertation that I wrote for my course at Lancaster published in the Autumn 2002 edition of the journal Ethics & the Environment. I am hoping to begin a PhD. this September and while waiting to hear about funding I have arranged to live and work on an animal sanctuary in Pembrokeshire, Wales.

Lynsey FosterMMegan Salhusics.com
Dr Noel Charltonc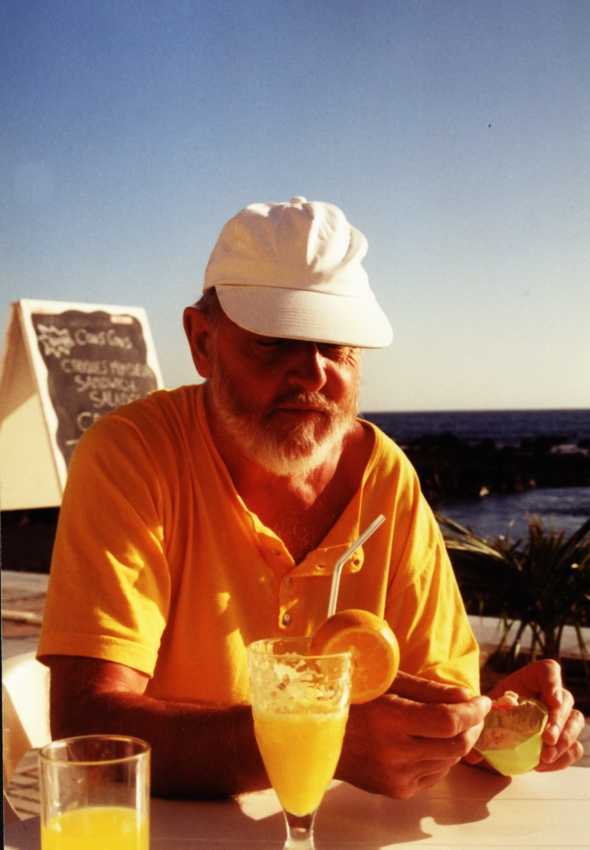 Starting with a nature-loving uncle and an influential primary school teacher in childhood, mountain walking and sailing from adolescence, smallholding, a life-changing Open University course - "Art and Environment" in mid life, environmental campaigning with Friends of the Earth and, later, playing a part in running a rural therapeutic community - environmental and ecological concern has been a lifelong theme for me. Stimulated by a five week course at Schumacher College with Theodore Roszak and meeting there with MAVE student David Freeman, I read MAVE part-time between 1991 and 1994. My MAVE dissertation involved the work of Gregory Bateson among others and Bateson became the focus of my Ph.D. started in 1997 and completed this year, 2003. I live in the Lune Valley some 25 miles north of Lancaster, where I am now writing the definitive accessible introduction to Bateson's thought.

ks
Megan Salhusk
III I am currently attending York University in Toronto, Canada, in the Faculty of Environmental Studies. I am entering my second year in the doctoral program here, and at the moment I am engaged in writing my first comprehensive paper, in which I am looking at the liberal/communitarian debate in recent years. My working dissertation title is "The Good Life in Canada: Communities in Resistance". I hope to explore the intersections between ecological feminism(s), consumer culture, and investigate communities in Canada which are in resistance to mainstream consumerist ideals of 'the good life'.
@netcom.ca
Bruce Johnstone-Lowe
Elaine Lewis
Pamela White
Amy Cartmel

John Richmond
AwayMAVE
Wyn Abbot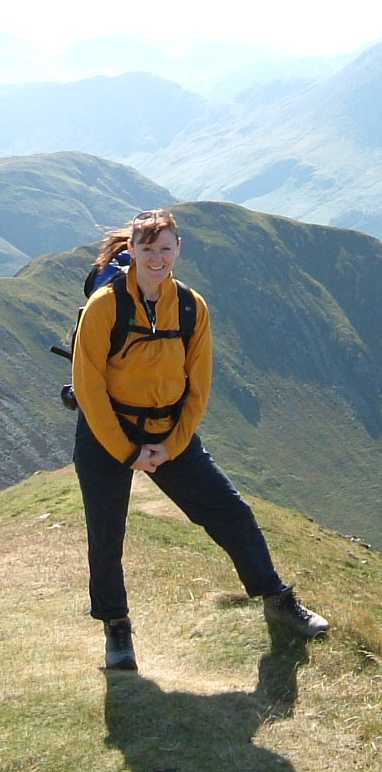 My career has been predominantly in Social Work and Health and Social Care, I also teach social care professionals in a range of subjects. I am passionate about being in the outdoors, particularly in the
mountains, and to spend as much time as possible there. I am a volunteer for the RSPB, and have done some work on behalf of the Royal Botanical Gardens in plant exploration in Scotland. I live in Bolton-le-Sands near Carnforth at the moment, but intend to undertake some world travel at the end of 2003 doing environmental work. Can't wait!
Emma Andrews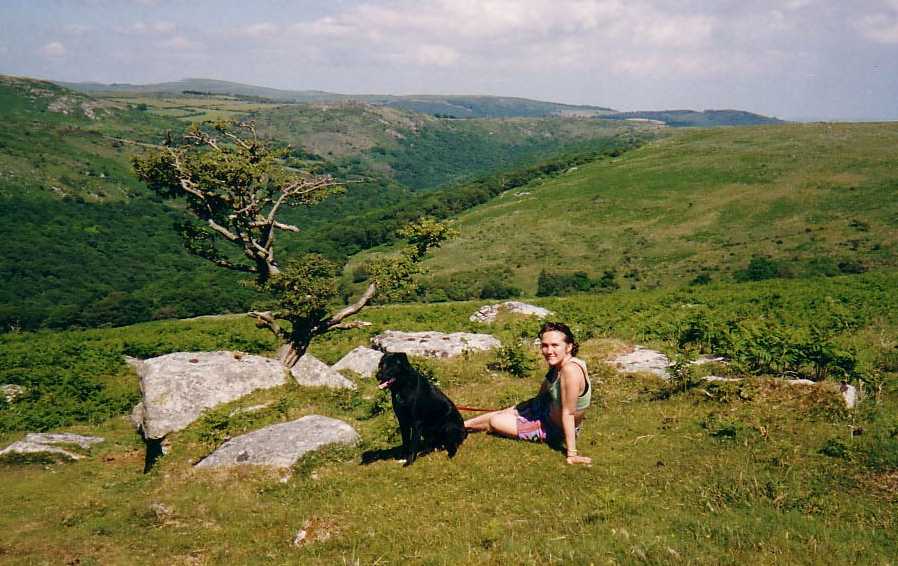 I studied at Lancaster as an undergraduate: BA Hons in Religious Studies - with a hefty sprinkling of Philosophy; after which I stayed in the area to study Biology and Environmental Management. This was followed by a brief foray into life on the road. Lack of direction led me to Cambridge to take a PGCE. Since then I have done various random work, including more tedious corporate jobs than I care to mention! Currently I work part time for the local Development Trust. I am an active environmental campaigner and a campaign communicator for Greenpeace.

John Ryan
Since completing MA-VE, I have been volunteering as an environmental educator for a New England watershed organization whilst I submit applications for U.S. doctoral programs. I'm interested broadly in the ecological dimensions of the humanities, especially representations of nature in literature and film. I maintain a novice's interest in solar energy and strawbale/cob home construction and have more or less sucessfully rigged my diesel Peugeot to combust waste vegetable oil. I also continue to develop skills as an herbalist, hoping eventually to move from amateur to professional.
Jane Stylianou
Graduated from LSE in 1981 and since then worked in various admin jobs in England and Cyprus where I have lived since 1985. Currently not working and using opportunity to study a subject that as a keen birdwatcher have always had an interest in.
Richard Grego
Shaun Taylor
I studied philosophy in Sheffield then did two years conservation work in the Lake District( I'm originally from Cumbria),
with the British Trust for Conservation Volunteers. This got me thinking a lot about the environment and reinforced my love for the countreyside. I did voluntary work with Sheffield Wildlife Trust and English Nature.
And am now working part time as an estate worker for English Nature in the Derbyshire Dales.
Russell Boncey
MOST RECENT ACTIVITIES

2003: Conference on Environment, Sustainable Development and Ethics -
Council of Europe, Strasbourg, 14-15 April.
Participation as Expert Environmental Axiologist discussing, in particular, the new draft of the European Charter of General Principles of Environment Protection and for Sustainable Development.

Translation of scientific texts for the Groupe de Recherches en Ecologie Arctique (Francheville, France) Writing of environmentally orientated articles for submission to the press.

Currently seeking challenging opportunities in an environmentally friendly international organization committed to making the twenty- first century world safe, prosperous and fulfilling for all of its peoples.


Colette Sciberras



I am a philosophy graduate particularly interested in Eastern philosophies and the philosophy of science. I am especially captivated by Gaia theory. I am also involved with Greenpeace Mediterranean as an activist and volunteer. I'm hoping that this course will help me to bring these different strands together in one total view.

Lucy Armitstead

Lynne Slocombe

Sian Hancox

I lecturer in accounting at The Nottingham Trent University. I
am concerned at the lack of consideration for the environment in business
and wider society. I would like to develop my interest in environmental
accounting (if it's possible or desirable to account for the environment)
and consider sustainable development issues; I hope that MAVE will help me
to sort out my views. When I have free time I enjoy music and being
outdoors.

John Jenkins

I am a Lancaster graduate and studied philosophy there from 1978-1981. My philosophical interests have always centered around ethics, in particular the metaethical question of objectivity. However, I often feel that one loses contact with reality if one doesn't mix this with the practical side of morality. Recently I've started to look at virtue ethics and its treatment of animal and plant life and what this can tell us about our understanding and evaluation of human actions.

I live in Germany (so I've learnt everything about recycling!) where I teach English on a free-lance basis. Throughout the year I'm also involved in the work of a history society here in Nuremberg, giving tours of the former Nazi rally grounds and translating brochures and other texts into English.

My ambition is to write a doctoral thesis on the work of the egoist Max Stirner.
Lynne Slocombe

Jane Gibbon

jane.gibbon@unn.ac.uk

I am now back at work having spent most of last year on maternity
leave, I had twin boys (who are brilliant). So I now have 3 boys, 4 if you
include my husband. Is this the reason I can relate to ecofeminist
philosophy? (caring and nurturing?)

Having really enjoyed my learning experience at Lancaster I want to take some of the themes of MAVE and my dissertation further. I am currently investigating a part time PhD and trying to link it back to social and environmental accounting. A tall order with my family commitments and work!


Peter Scheers

Mick Green

Dean Jagger

mick@gn.apc.org

gardener and bee keeper. I ha

conservat
Environment, Culture and Societyion and environm
Heather Walmsley

Anna Smajdor

Mary Lewis

Ariane Meier

Paul Hicks

Christopher Chatterton


Helen Johnston

I studied Archaeology at York for my BA; I was looking in particular at medieval Britain, and landscape studies. It's a subject that I love, but I've never felt it was particularly useful! Since a large part of archaeology involves examining the after effects of people's interference with their environment, and I was concerned about how we were interfering with it today, I decided to defect across the Pennines to do the ECS MA at Lancaster. Between finishing my BA and starting my MA, I had a really brief period doing some youth work in the UK, another really brief period working in Brussels, and a stint teaching English in Poland. I started at Lancaster in 2001, and really enjoyed my time there; it's a great university to study at. Now I am looking for a job, doing something interesting. What that will be I don't know yet..."

Hong-Sup Cho

Lin-Yi Liu

Tsutomu Nomoto

Asa Persson

Tomohiro Shinozaki

Laurence Smith

Genetics, Culture and Societyion a

Ben Soffa

Daniel Vorhaus

I graduated from Duke University in the United States with degrees in philosophy and in computer science. I received a scholarship sponsored by the state department to come to the MA GCS program at Lancaster. I'm very interested in examining the relationship between traditional models of perfection and emerging genetic technologies, paying particular attention to how this can effect diversity. After I finish the MA I will be returning to the United States and will start at Harvard Law in the fall. At the moment, among other activities, I play for the FISH (Lancaster's Ultimate Frisbee team) and volunteer at the pre-school on campus.

Myfanwy Williams

Mark Cutter

Mark Cutter graduated with a LLB in Law in Law & Politics (Subsidiary Computer Science) from Keele University, during this time he spent time at the Vrije University in Amsterdam and carried out research in Moscow. He completed his BVC at the College of Law, and was subsequently Called to the Bar of England and Wales by the Honourable Society of the Middle Temple. He is a qualified Mediator, accredited in Alternative Dispute Resolution by the London School of Psychotherapy and Counselling. He is also an Associate of the Chartered in Institute of Arbitrators.
Mark is a Research Assistant with CESAGen whilst undertaking his MA Genetics, Society and Culture. His interests include the legal, governance, globalisation and intellectual property issues of Genomics. His contributions to the work of the centre have included papers published by the OECD and the preparation of legal resource materials, he is hoping to carry on PhDstudy in this area.

ental issues.
Back to Students' home page/ AwayMAVE / or IEPPP home page