Advice and Evaluation from:
Dr Richard Beadle (St Johnís College, Cambridge);
Mr Jim Bolton (QMW, University of London);
Dr Marilyn Deegan (Refugee Studies Centre, Oxford University);
Professor R.B. Dobson (Christís College, Cambridge);
Mrs Rita Freedman (York City Archives);
Professor Avril Henry (University of Exeter);
Mr David O'Connor (Department of the History of Art, University of Manchester);
Mr Ian Pattison (Royal Commission on Historical Monuments, York);
Dr Jeremy Smith (Department of English Language, University of Glasgow);
Dr Michael Twidale (University of Illinois, Champaign IL).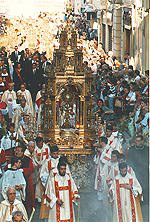 We would also like to thank:
Mr. Bernard Barr (York Minster Library);
Ms Louise Hampson (York Minster Library)
Ms Joanne Lomax (Higher Education Digitisation Service);
Mr Richard Masters, (British Library, Boston Spa),
Mrs Anne Rycraft (York Wills Project);
Professor David Smith (Borthwick Institute, York).