EFORTT Project Consortium
Lancaster University UK
Faculty of Health & Medicine; Department of Sociology; Centre for Science Studies (CSS); Centre for Gender & Women's Studies: Dr Maggie Mort, Dr Celia Roberts, Professor Christine Milligan.

Lancaster provides a stimulating and supportive environment for the development of cutting-edge social science methods and concepts. The team comes from a variety of disciplines, including science and technology studies, sociology, social geography and women's studies. All researchers have completed major projects in the social studies of health and biomedicine. Mort and Roberts, who will be the primary researchers, have extensive experience in ethnographic research on new health technologies. Mort has been involved in citizens' panels in the UK and is highly familiar with this method of participative research. Roberts has experience working with health consumers both as a researcher and a facilitator of consumer activism and engagement. Milligan's research interests are focused around: voluntarism and social welfare; informal care-giving and older people; mental health; and therapeutic landscapes. She is Chair of the Mid-Life and Older People's Health Task Group for the North West and has an interest in ethics in research.
Diakonhjemmet University College
Department of Nursing & Health Care: Dr Ingunn Moser, Dr Hilde Thygesen.

This team contributes expertise in researching the areas of: the development and implementation of new technologies in hospital medical care; the emergence of Alzheimer's' Disease and dementia as a social problem, tracing the different and changing ways of understanding and handling the disease in the contexts of medicine, politics and everyday caring practices; smart home technologies in care for older people, people with dementia and people with learning disabilities and lastly the ethical and legal issues in relation to the introduction of these new technologies
University of Amsterdam
Academic Medical Centre: Professor Dick Willems, Dr Jeanette Pols.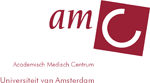 This team brings ethical and medical expertise to the project; (both are trained as philosophers and Willems is a general practitioner,) as well as strong links to medical research and teaching through their institutional location. Both have previously undertaken funded research on telecare technologies and are well-regarded members of the science and technology studies intellectual community. Pols is a highly experienced ethnographer who has studied nursing care in various contexts, including psychogeriatric units. Willems is well known for his innovative work on medical ethics (particularly in relation to end of life and neonatal care), both in terms of research and policy engagement. He is a member of the Ethics and Law Standing Committee of the Dutch Health Council and a member of the Council for Public Health and Health Care.
Universitat Autonoma de Barcelona
Departament de Psicologia Social, Grup d'Estudis Socials de la Ciència i la Tecnologia (GESCIT): Dr Miquel Domenech, Dr Francisco Tirado, Blanca Callen and Tomas Sanchez-Criado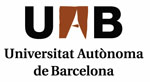 This group brings expertise in social psychology, with a particular focus on the experience of healthcare technologies. It has previously run two projects concerning the social impact of ICTs in organisations and institutions and virtualization processes – both projects were case studies of call centres and telecare. The group is currently focused on the consequences of ICT innovations in care and medical settings (telecare) both from an organisational point of view as well as from a subjective and intersubjective dimension. They aslo work in partnership with a German research group on a funded project titled 'Feeling at home with technologies? An analysis of the impact of (assistive) technologies for the elderly and disabled people'.
And through Dr Daniel Gomez Lopez we have links with the Open University of Catalonia