Theatre Performance - Elfriede Jelinek, A Sports Play
Wed 11 July, 8.00p.m.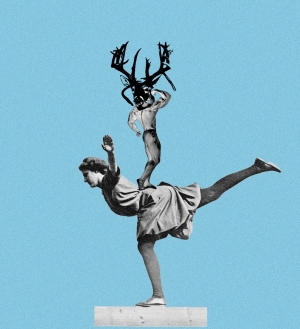 Our event series opens on 11 July with a performance in the Nuffield Theatre, Lancaster University Campus, (Live@LICA) of the first English-language translation of Jelinek's A Sports Play (Ein Sportstück), translated by Penny Black with Karen Jürs-Munby, directed and produced by Vanda Butkovic and Berislav Juraic of Just a Must Theatre Company in partnership with the Austrian Cultural Forum London.
For information on the production, see https://www.liveatlica.org/whats-on/sports-play-elfriede-jelinek
Tickets can be purchased individually through this link, but please note that conference registration for the three days automatically includes a theatre ticket.
About the play
Sports Play (premiered in 1998) is a post-dramatic text that explores the marketing and sale of the human body and of emotions in sport. Jelinek questions contemporary society's obsession with fitness and body image and rejects the romanticized notion of sport as portrayed in today's media. She considers sport as a mass phenomenon and as a medium for chauvinism and fanaticism – sport as war. At the same time this is one of Jelinek's most personal plays in which she styles herself as "Elfie Electra" and mixes anger with self-irony.