Rediscovering the Mediterranean Seminar Series
Sponsored by the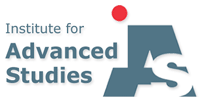 A seminar series looking at emergent Mediterranean mobilities and socio-environmental landscapes. Funded by the Incubation Programme of the Institute for Advanced Studies at Lancaster University.
The steering committee of this seminar series include: Prof Richard Gillespie (International Relations) at Liverpool, and Prof Bob Jessop (IAS), Prof John Urry (CeMoRe), Prof Gerd Nonneman (Politics & International Relations), Prof Mary Rose (LU Management School) and Dr Will Medd (Geography) at Lancaster.
A number of publications focusing on different aspects of Mediterranean mobilities will be elaborated drawing on the seminar series and other events organised by mediterranean mobilities.
Seminar 6 - April 27, 2010
Seminar 5 - November 14, 2008
Mediterranean Waters: Transdisciplinary Dialogue, Urban Infrastructure and Sustainable Futures
Seminar 4 - September 11-12, 2008
Luxury consumption and tourist landscapes in the Caribbean and the Mediterranean
Seminar 3 - June 29, 2007
Cosmopolitan paradoxes: Migration and emergent systems of transnational rights
Seminar 2 - November 2006
New Socio-spatialities in and beyond Europe
Seminar 1 - July 2006
Tourism Futures in the Mediterranean I