3 Peaks in 2 Days - Record Attempt
11th June 2009
For the Coronary Care Appeal At Lancaster Infirmary
3 Peaks in 2 Days Extreme Challenge Begining on Thursday 4th June 2009 On Foot and Bicycle (record attempt)
We are back for more and this time we are bigger and better. We will be trying to complete the challenge from the peak of Snowden to the peak of Ben Nevis via the peak of Scafell and cycling the 450 miles between them in 2 days our attempt will begin on the 4th June 2009.

All in aid of the Coronary Care Unit at the Royal Lancaster Infirmary.
The Challenge Lunatics are: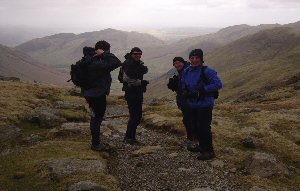 Ian Mercer
Mike Wong
Steve Buchanan
John Statter
Russell Stephenson
Nathan Davies
Jeff Stobbart
Ken Nichols
Backed us with a fantastic service team
Time Of The Event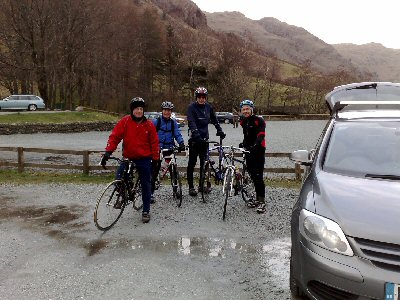 Time of Event: One of the first 2 weekends in June, when the weather conditions are right for us!
We intend to set off at 2pm up Snowdon. This will then avoid the heavy traffic around Chester through to Preston.
We will cycle through the first night without sleep!
We have 7 riders to attempt this challenge; to help with drafting and another reason to keep us awake!!
This is a record attempt from peak to peak in 48 hours
In aid of the coronary care unit at the Royal Lancaster Infirmary . In memory of my mum, mother in law and Uncle who all sadley passed away there 2 years ago.
Please Support this wonderful Charity
Support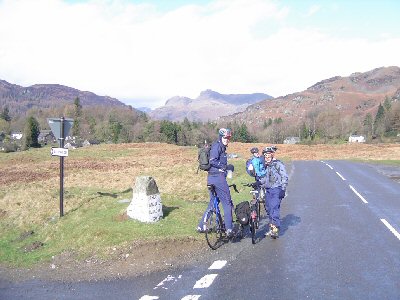 We understand that you must be asked for support from people undertaking challenges for good causes. However, we hope that you will read on to give us the opportunity to explain our aspired project and the charity for which we are raising money.  
We are approaching you in the hope that you will provide suggestions, help and support in whatever way you think appropriate to enable us to achieve our aim of raising maximum possible monies for the Coronary Care Unit at the Royal Lancaster Infirmary.
This is an extreme challenge in which seven of us will be climbing the 3 highest peaks in Britain (Snowdon, Scafell and Ben Nevis) and cycling the 450 miles between - all within 2 days. Radio Lancashire, Bay Radio and the Lancaster Guardian have all expressed interest and have promised to give us coverage to help us reach as many people as possible.
We shall acknowledge and list every company or organisation that supports us in our endeavour. If required, we can also give feedback post challenge.
Support Ctd.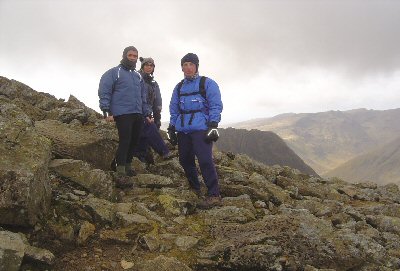 We have on board, an experienced support team who will accompany us en-route in vehicles and are on hand for repairs, first aid, food, motivation, encouragement etc. We have put a great deal of effort into planning, training and preparation, but we are looking for help from organisations and companies to supply sports clothing, food (£100), energy drinks (£245), cycle equipment, medical supplies, etc.
Of course, money will be equally welcome, as we need to cover the cost of hiring three vehicles and £120 fuel for each and campsite fees (£100). By procuring such monies/gifts beforehand, we will be ensuring that all the money raised will go directly to the Coronary Care rather than losing a percentage to cost.
If you would like further information you can contact me on i.mercer@lancaster.ac.uk
You Too Can Make A Difference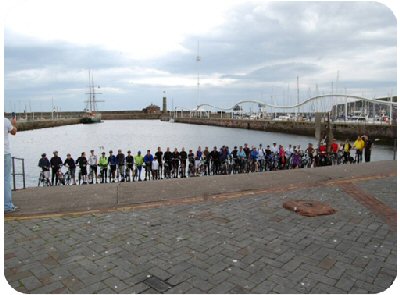 My name is Ian Mercer and I work in the Physics Department at Lancaster University. I am married to Angela who works in the Mathematics & Statistics Department at the University, and I have two children, Alexandra and Samuel.
I have always been energetic and enjoy a wide variety of sporting activities. I regularly run or cycle to work from my home in Halton to keep myself ultra-fit and encourage my family and friends to join me in training sessions at weekends.
My aim is to channel my energy and enthusiasm into fundraising for people who are not as fortunate as me, and the Coronary Care Unit at the Royal Lancaster Infirmary is the focus of this effort. I have recently lost both my mother and mother-in-law due to coronary problems, and I want something positive to come out of this loss.
You Too Can Make A Difference Ctd.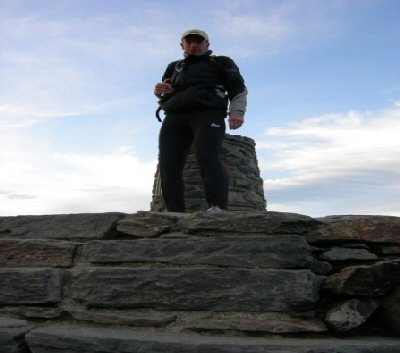 It would not be possible for me to devote so much time and energy to fundraising without the support of my wife Angela who deals with all the admin, is a key member of my support team, and keeps me focussed when I come up with ideas for my next extreme challenge.
Also my children, close family members and friends who give me encouragement and commitment, and as a result it has created a mutual respect and trust between us. Angela and I have made a point of involving our children as much as possible and hope they will carry on the fundraising ethic when they are older.
You Too Can Make A Difference Ctd..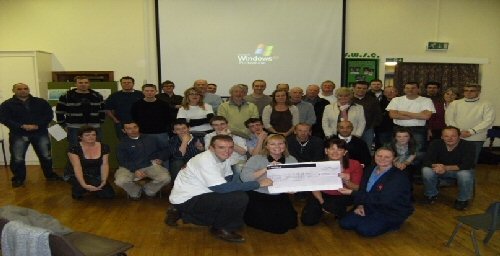 Apart from the fundraising aspect, I also gain from the experience of taking part in extreme challenges – the sense of achievement and adrenaline buzz is incredible and it just encourages me to do more.
I think this enthusiasm and buzz has also rubbed off onto my family, support team and fellow participants, as this year I have been overwhelmed by the number of people wanting to join me on the Coast to Coast challenge on 4/5 July cycling along the Reivers Route. As a result of the determination and dedication of everyone involved in my fundraising, I have raised just short of £20,000 for charities.
I would encourage everyone to set themselves a goal to get fit and take part in challenges – extreme or otherwise. It's a win-win situation: you will gain a great sense of achievement and others less fortunate will benefit from the money you raise.
This year, I have also set myself the challenge of climbing the 3 peaks (Ben Nevis, Snowdon and Scafell) in 48 hours and cycling in between – not for the fainthearted!
If you would like to support these next two challenges I would urge you to contact me. People are needed on the support team, local and national companies can donate appropriate goods and services, medically trained people can offer their expertise, and of course financial contributions are always gratefully received. i.mercer@lancaster.ac.uk
---
---