 Isabella Aggrey
Politics (Ghana) | Year 3 | Degree: Bachelor of Arts Politics and International Relations
You Strike a Woman, You Strike a Rock: Examining African Feminisms in the Socio-economic and Political Spheres of Africa
The purpose of this dissertation is to illustrate the significance of African feminisms in the socio-economic and political domains of Africa and indicate how African feminisms have and continue to advance the standard of living for African women. The inability of African feminist scholars to present a comprehensible outlook on the affective trajectory of African feminisms on an intrinsic level (i.e. African females) and an extrinsic level (i.e. Africa) is addressed in this dissertation. This is made possible by investigating the ways wherein the improvement of the social development, economic independence and political participation of African women have been vital to and remains as such in the attainment of their authenticity; thus, their voices are being heard through the protection of their human rights. Using secondary data analysis, this research paper analyses measures that aim to protect the human security of African women as well as procedures that enable them to attain their full potential to be self-actualised beings. This dissertation proves that education (either formal or informal) plays an instrumental role in the resurgence of feminist consciousness – and its ability to ensure authentic empowerment of African females in their socio-economic and political lives through African feminisms.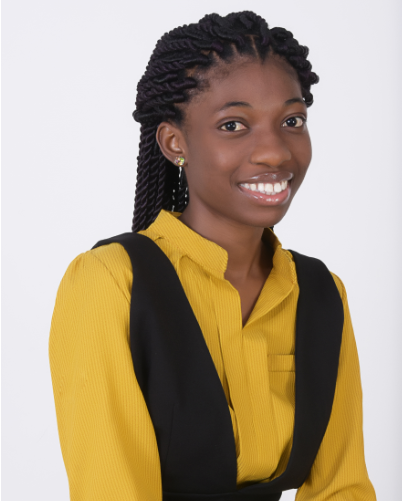 Isabella Aggrey
Politics (Ghana) | Year 3 | Degree: Bachelor of Arts Politics and International Relations
You Strike a Woman, You Strike a Rock: Examining African Feminisms in the Socio-economic and Political Spheres of Africa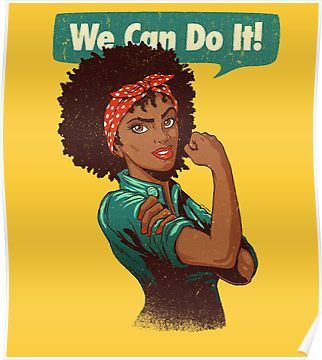 Feminism is not merely a social ideological movement but, it is also a political ideological movement and an international relations theory as well.

The obejective feminism is to introduce and demonstrate the need for equality of the sexes in all areas of a person's life - that is, socially, economically and politically.

On the other hand, African feminisms involves a collecive African idea, actions and dreams that aim at engaging with, understanding and changing patriarchal power relations and structures that are persistent within the African continent.

Despite the fact that Western feminism and African feminisms both aim at promoting gender equality, the former is more individualistic while the latter is thrives on collective action of both African males and females for the purpose of its fulfilment.

The reason for metaphorically associating African females to rocks is because, similar to the inanimate object African females cries' for gender equality can not be hidden; while their strength and determination to promote a gender inclusive African continent can not be moved or broken.
Historical Analysis of African feminisms
Historical Analysis of Feminism
Feminism was coined by French philosopher and utopian socialist, Charles Fourier in the year 1837.
After the International Conference on Women's Right in Paris in 1878, the word feminism evolved from being a word that simply placed emphasis on female qualities.
Rather the feminism became a word rooted on the conviction and advocacy for equal rights and opportunities for every individual, especially females.
Western feminism witnessed the birth of the suffragette movement in 1903 - which advocated for female's right to vote
The movement first took form in the United kingdom, under the leadership of Emmeline Pankhurst and her daugthers Christabel and Sylvia Pankhurst before spreading to other Western states.
This amplified first-wave feminism - which advocated for female suffrage.
First-wave feminism began in the latter part of the 19th century to the wake of the 20th century.
Prominent first-wave feminists include: Mary Wollstonecraft, Jane Austen, Emmeline, Christable and Sylvia Pankhurst, Etta Palm d'Aelders, Jeanne Schmahl, Maria Deraismes, Wilhelmina Drucker, Susan B. Anthony, Sojourner Truth, Harriet Tubman, Eleanor Roosevelt and Jessie Turnbull.

The forceful placement of females back to the homes, especially in the kitchen, after WWII to assume their "sole responsibility" resulted in the coneception of second-wave feminism (1960s - early1990s).
Some major figures if this wave include: Simone de Bauvior, Ruth Bader Ginsburg, Hillary Clinton, Nancy Pelosi and Alice Walker.
The emergence of third-wave feminism occured in early 1990s - 2010s to serve as an ideological instrument that addressed social construct issuess such as sexism, racism and capitalism (or classism). This wave aimed at ensuring and promoting diversity and individuality
Some third-wave feminists are: Rebecca Walker Queen Latifah, Anita Hall, Madonna and Christina Aguilera.
The world later enter the diamension of fourth-wave feminism in 2012, which is on-going at the moment.
This wave has been concerned with issues surrounding rape culture, sexual harassment and body-shamming.
#MeToo movement has played a crucial role in this wave.
Emma Watson, Rebecca Solnit, Tarana Burke and Wendy Davis are some notable personalities of fourth-wave feminism.
Historically, feminist consciousness was not necessarily known to African females despite the fact that they assumed numerous feminist role. Hence, feminist consciousness was intrinsically built in African females.
African females had a dual responsibility. It was their right to bring fourth children; however, they also played an essental part in the maintenance of African communities as a whole and their families as well.
Historical African feminists consist of: Hatshepsut from Egypt, Yaa Asantewaa from Ghana, Queen Njinga from Angola, Princess Yennenga from Burkina Faso, Queen Amina of Zaria from Nigeria and Candace of Meroe from Ethiopia.
Nonetheless, feminist consciousness became apparent to African females after a speech given by former first-lady Nana Konadu Agyemang-Rawlings at the 1995 Beijing Conference.

African Feminisms and African Literature
Socio-economic Aspects of African feminisms

Another impact the speech given at the Conference had was its ability to encourage most African female authors to becom more voca; about their feminist consciousness which had a rippling effect on African female readers.
Ama Ata Aidoo is one of the African feminist authors - whom through her works such as Anowa, Changes and Our Sister Killjoy was able to portray female protagonists who began to question patriarchal institutions as they become aware of their own existence.
Such literary works led to a revival of feminist consciousness in the hearts and minds of African females.
Social Development of African Women Through African Feminisms
Education, both formal and informal, has played a pivotal role in the social development of African females through African feminisms.
Through education, the cultural practices of Female Genital Mutilation (FGM) which violates the sexual rights of African females has been banned in most African states and has been replaced with an Alternative Rite of Passage (ARP) approach by African Medical and Research Foundation (Amerf).
Also, the rate of girl-child marriages significantly dropped in some African countries such as: Ghana Burkina Faso, Togo, Zambia and Uganda.
Governmental initiatives in Ghana such as Free Senior High School (SHS) and the School Feeding Programme has been most beneficial to females from deprived homes, since these intiatives has increased their literacy level; while also aiding them to escape the trenches of child marriages due to poverty.
The African Women in Business Initiative organised by the African Development Bank (AfDB) in 2004, was aimed at safe-guarding the interest of African female owners of small and medium-sized enterprises (SMEs).
The promotion of gender mainstreaming African economic sectors by African banking firms such AfDB encourages financial inclusion of African females.
This approach tackles two patent issues in the African continent - gender inequality and poverty.
African feminisms facilitates progress, economic efficiency and productivity as it provides opportunities to African females thereby ensuring that they are properly equipped and qualified for the work (labour-market).
Economic Empowerment of African Women Through African Feminisms 
Most African folktales metaphorically attribute females as the custodians of the Earth. Example: Asase Yaa, Mother Earth, in the Ghanaian Akan language.
Through African feminisms, African eco-feminists continue to play a vital role in the protection of Africa's ecosystem - and economy at large since Africa is a periphery region and relies on her agrarian sector for economic growth.
This because most African females work in Africa's agrarian sector and contribute immensely to the growth of Africa's economy.
The massive land degradation, deforestation and the pollution of water bodies due to the interference from transnational corporations (capitalist institutions), greatly anger African females.
In order to protect Africa's ecosystem and biodiversity, numerous ecofeminist movements have been established. These include: the Green Belt Movement spearheaded by Wangari Maathai in Kenya, African Women Unite Against Destructive Resource Extraction (WoMin) in South Africa, the Kizibi community seedbank in Uganda and the Concerned Farmers Association (predominantly led by women) in Ghana.
Political Aspects of African Feminisms
Political (Leadership and Governance) Empowerment of African Women Through African Feminisms
Through African feminisms, African females have assumed leadership roles at the communal level and governance roles on a national level in order to: rectify the persistent existence of inequity and inequality, address the oppression of African females, improve the power relations existing betweeen both gender and amend patriarchal norms and systems.
In the mid-1940s, the Abeokuta Women's Union (AWU) was established abd led by Funmilayo Ransome-Kuti in Abeokuta in Nigeria.
The main reason for the establishment of AWU was to educate and make Nigerian females (especially market women) and make them aware of their rights to education and political representation and participation.
In 1983, in Ghana, former president Rawlings created a committee consisting of some members of the 31st December Women's Movement and some queen mothers.
The purpose of the committee was to actively involve Ghanaian female leaders and activits to discuss and find solutions to issues affecting females in Ghana such as child marriages, teenage pregnancies and female education
Currently, queen mothers have actively been involved with their communities' development. For example, queen mothers from a community known as Manya Krobo  (in Ghana) established the Manya Krobo Queen Mothers Association (MKQMA). The MKQMA in association with Ghana AIDS Commission and Family Health, raised funds in the community as a means of providing some form of aid to HIV/AIDS positive person, families and orphans living with the virus.
In countries like Mozambique, Eswatini, Namibia, Mauritius, Lesotho, Malawi, Zambia, Zimbabwe and Angola have the Rural Women's Assembly (RWA) - which was established in 2009.
The main aim of the RWA is to:
Build a collective sphere to teach and shape African females into individuals ready to assume leadership roles.

Create feamle representation and governance through the praxis of African feminisms in order to contest against capitalist and patriarchal power relations.
All across the African continent, queen mothers have played a vital role in informally eduacting females in indigenous African practices.
In some African communities, queen mothers eduacte adolescent females on the necessity of personal hygiene, sex education and equipping and preparing them for life, through vocational training - as young African females go through puberty rites.
On a national level, African countries such as Rwanda and Senegal have witnessed an increase in their female parliamentary respresentatives due to the introduction of quotas.
Countries such as Liberia and Central Africa Republic have had Ellen Sirleaf Johnson and Catherine Samba-Panza respectively being their female heads of state.
The African Union (AU) through the introduction of its Regional Economic Communities (RECs) have put measures in place to ensure that its member states provide an equal respresentation of African females in their social, economic and political sectors - so as to promote gender and development.
Critiques of African Feminisms
The adoption of toxic Western feminist dogma like the "men are trash" rhetoric which equates males to "trash" (rubblish) have been constantly used by toxic African feminists. This toxic rhetoric hinders the successive nature of African feminisms.
This is beacuse, such toxic connotations prevents other African females from associating themselves with African feminisms or even being called an African feminist.
Simultaneously, such toxic nuances automatically puts males against females - which is not the case of African feminisms or feminism in general as both ideologies seeks to promote equality of the sexes.
Also, the exclusion of males in gender-related issues through the generalisation of these issues as "female-related" issues by toxic African feminists ultimately hinders the progressive and inclusive nature of African feminisms.
A proper understanding of gender should be made in order to encourage both sexes to discuss gender-related issues. This aslo ensures the promotion of numerous pro-feminist African males.

There must be a comprehensive understanding of the role gender equality and its relationship to African feminisms in Africa.

It is necessary for feminism in Africa to be contextualised properly. Meaning, a proper understanding of how to blend Western  and African perspective of feminism should be made by means of understanding the role of African women in Africa and the world at large.

Also, governmental officials (national level) and leaders (communal level) must ensure that there is creation of more gender inclusive policies along with its true implementations so as to promote gender and development (sustainable development) across the African continent.

In Africa, the conecpt of feminism has always been embedded in African females; howevere, due to modernisation and globalisation feminism is changing but there are some unique features of African feminisms that should be duly note and be kept for the sole benefit of African females and the African continent as well.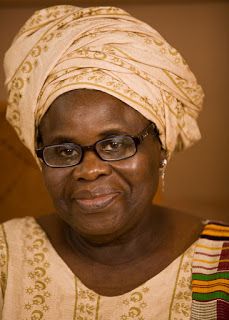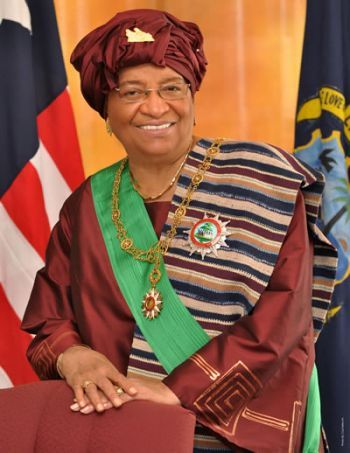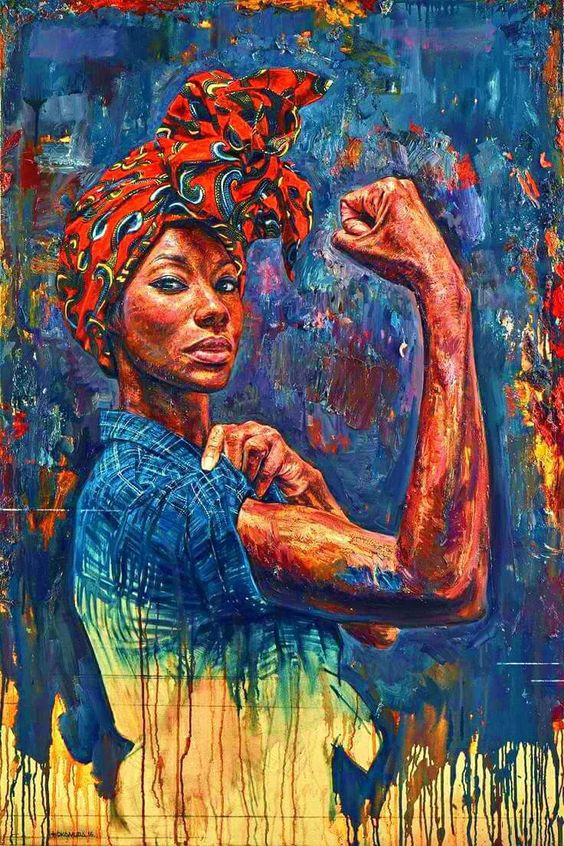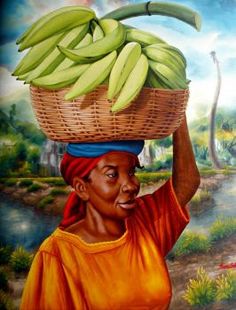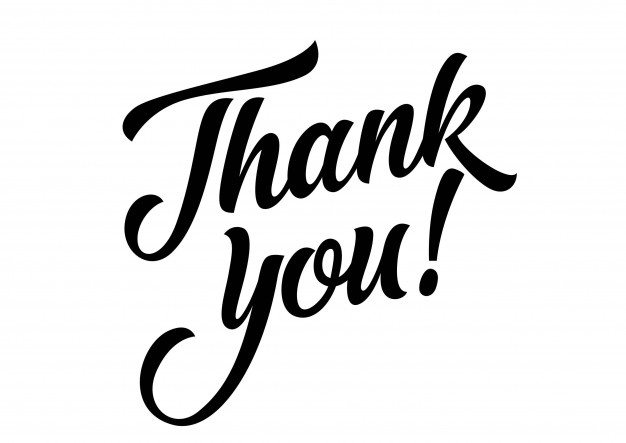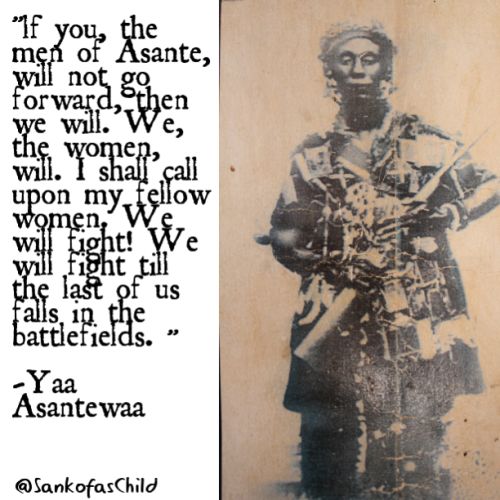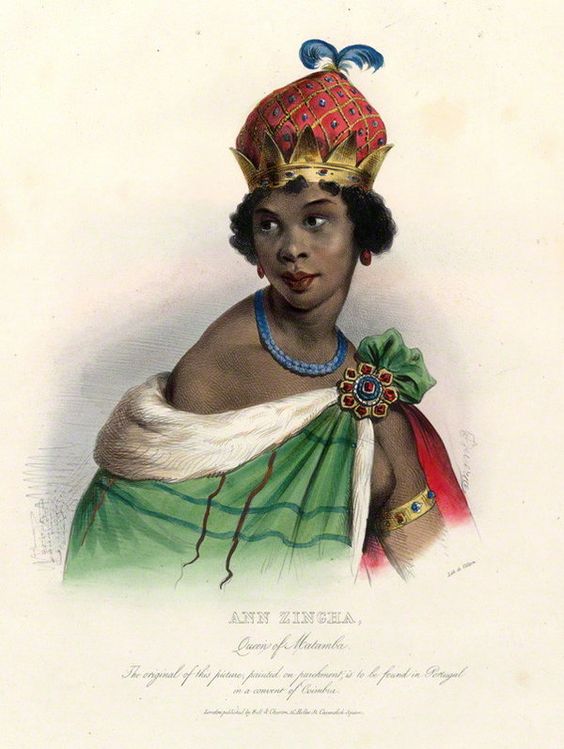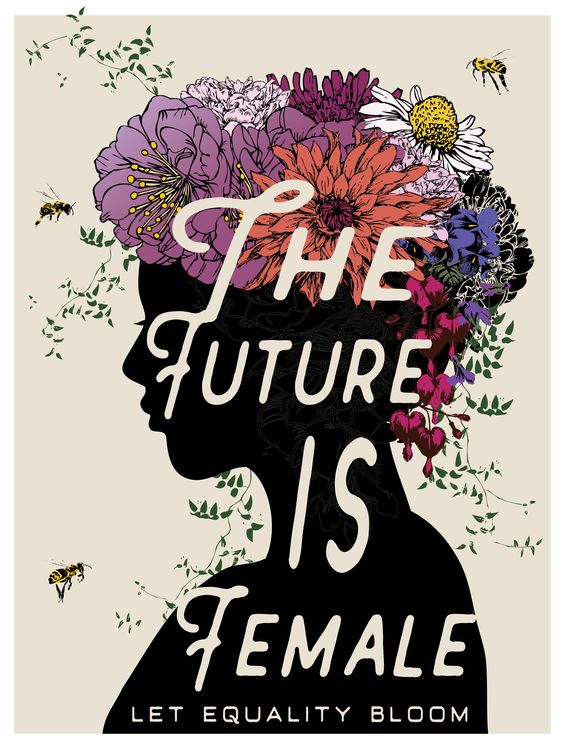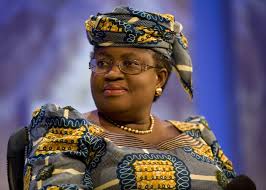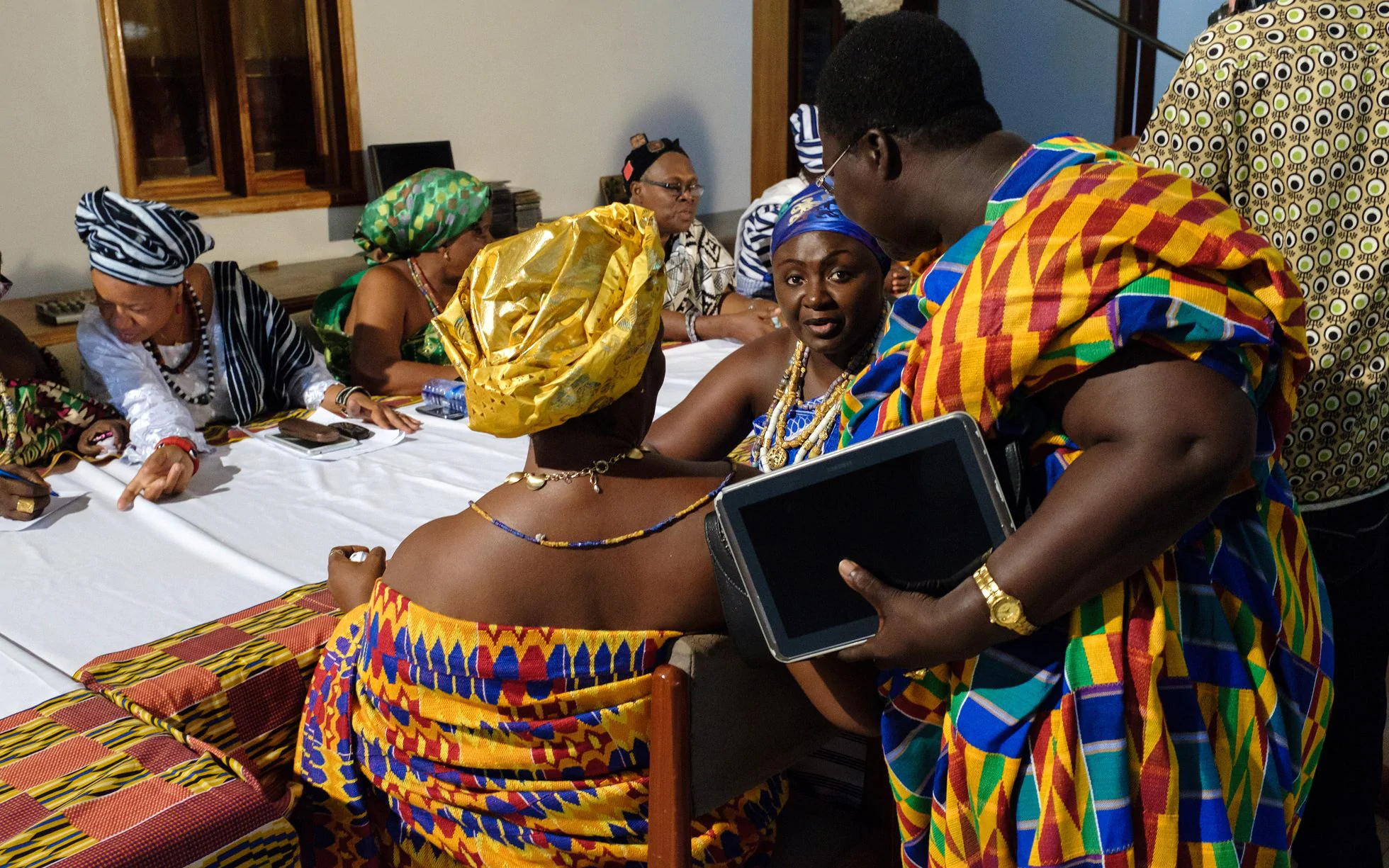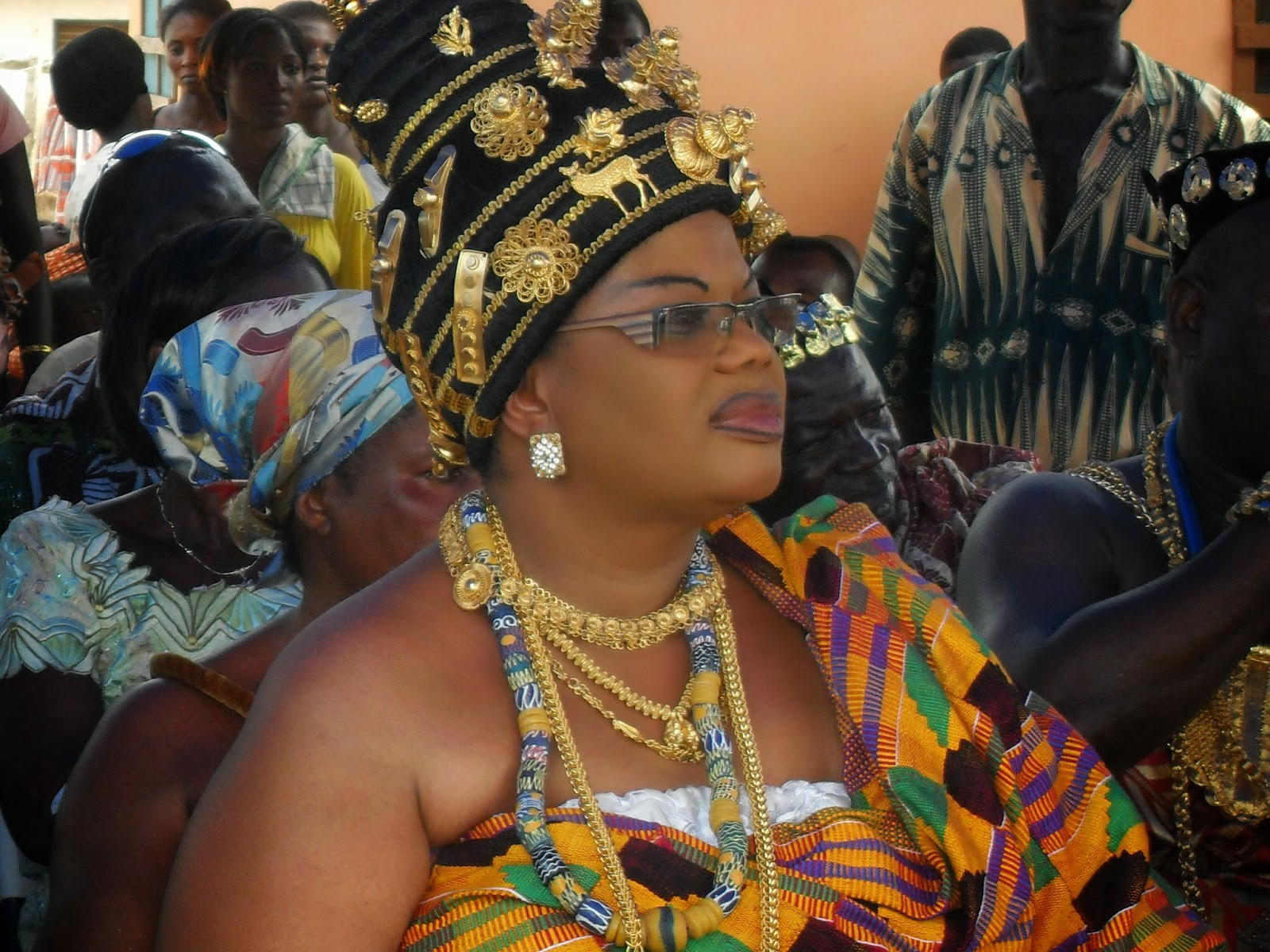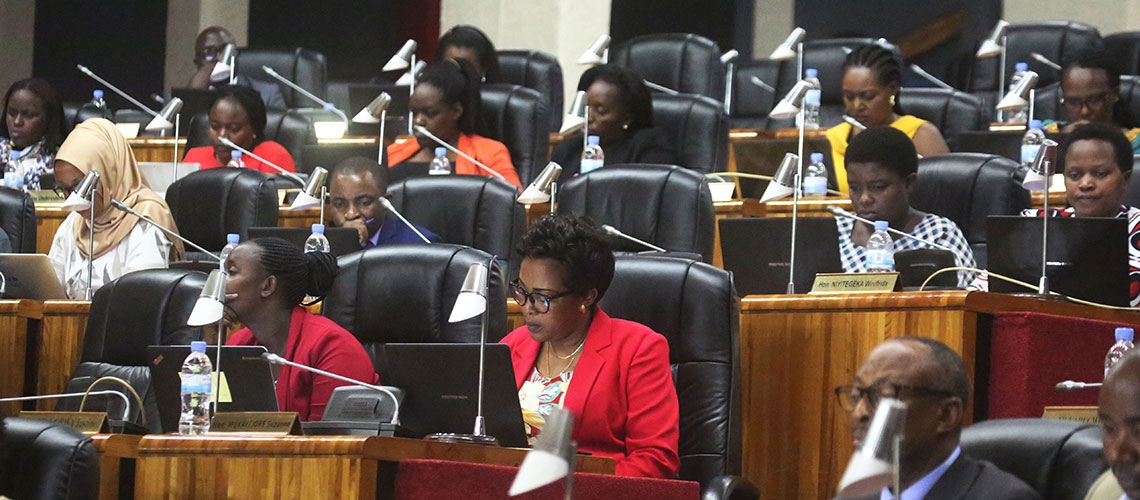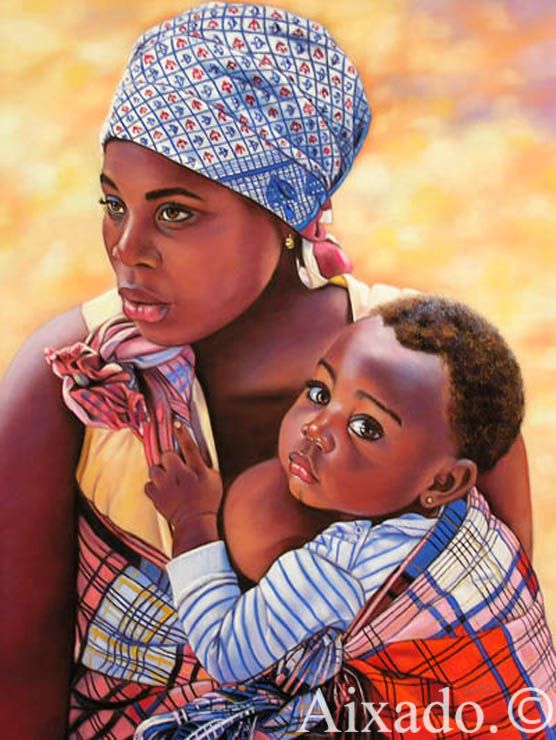 During the Conference, Nana Konadu addressed female-related issues that hinder Africa's development.
After her speech, some African countries decideed to create gender inclusive policies such as the PNDC Law 111 (interstate succession Law 1985), in Ghana.
Other Ghanaian institutions were established to protect rights of Ghanaian females and to also ensure that their authentic potentials are attained. These include: the Ministry for girl-child,Women and Juvenile Unite (WAGU) and Domestic Violence and Victim Support Unit (DOVVSU).

Nana Konadu Agyemang-Rawlings at the 1995 Beijing Conference

Definition of Feminism and African Feminisms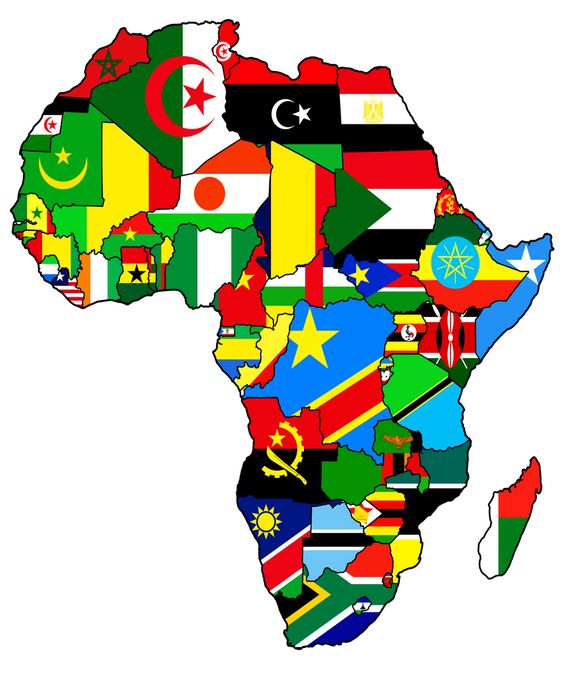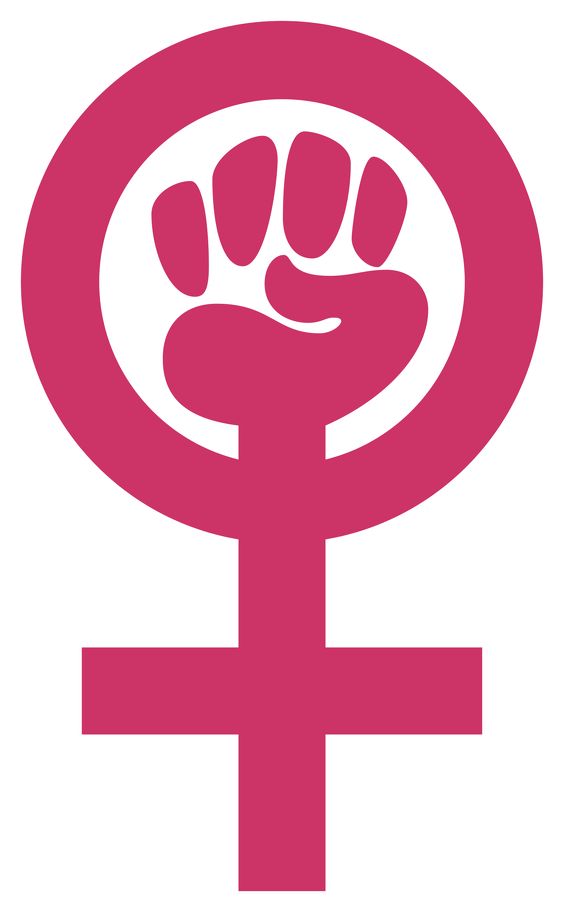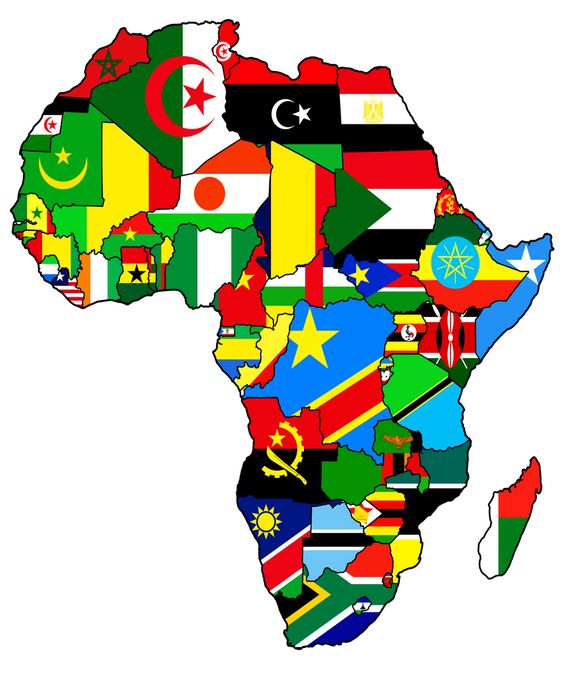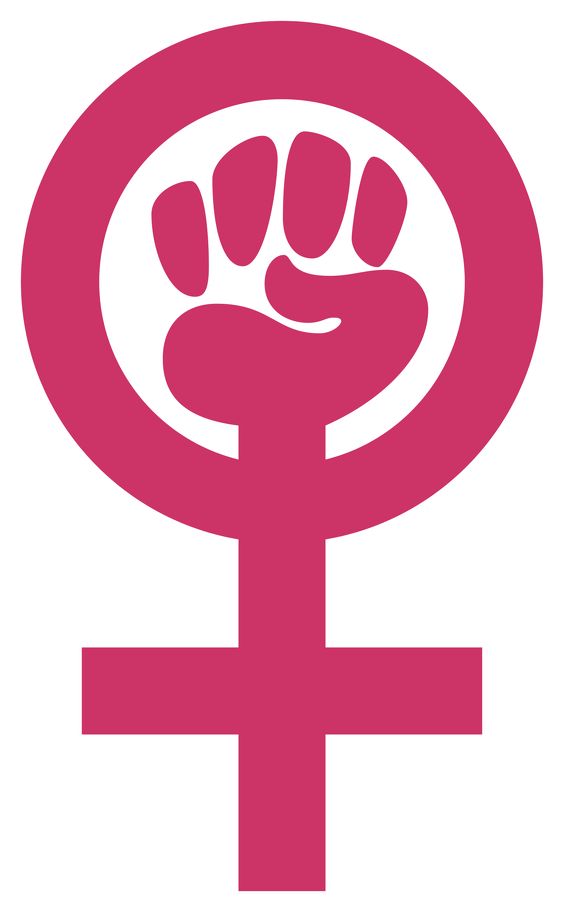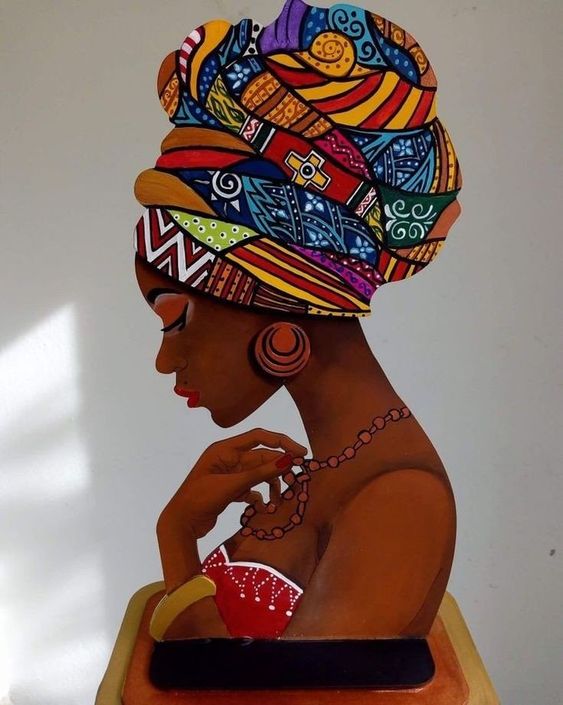 Ama Ata Aidoo, Ghanaian author, African feminist and pan-Africanist.
General Overview
Definition of Feminism and African Feminisms

Historical Analysis of Feminism

Historical Analysis of African Feminisms

1995 Beijing Conference and African Feminisms

Socio-economic Aspects of African Feminisms

Political Aspects of African Feminisms

Critiques of African Feminisms

Recommendations