Most visitors to the CeMoRe website will need no introduction to John Urry or his work. However, as part of our twentieth-anniversary celebrations, we thought it important to formally recognise his life and legacy on our website and are in the process of putting together an archive of materials that will be of interest to our readers. This includes links to the interviews and talks that are still available online and reminders of his many publications (see below).
An overview of John's enormous contribution to the academic world – pastoral as well as academic – is also available on the LU Sociology website. This page includes a link to the many hundreds of tributes from around the world that were collected following his death.
John's work initiated and informed a great many debates within, and beyond, sociology but it was the role he played in developing Mobilities into to a distinctive, interdisciplinary field of that has arguably made the most lasting impression on international scholarship.
Huge numbers of us now owe our own careers to the flourishing of the field over the past two decades and, in particular, the freedom it has provided to move between disciplines and methodologies when conducting our research. While many others apart from John have been instrumental in taking this work forward, for those of us based in Lancaster the establishment of the Centre by John and Mimi Sheller in 2003 remains a defining moment.
Twenty-years on, there are now too many groups, centres and educational programmes dedicated to Mobilities scholarship for us to list on our pages. However, your existence would have meant a great deal to John and, looking forward, we trust that CeMoRe will continue to serve as a hub for connecting Mobilities scholars across nations and disciplines.
Because of the foundational and enduring significance of John's Mobilities-related publications there is no risk that his scholarship will ever be forgotten by those of us working in the field. Nevertheless, this page may  serve as a useful resource for keeping some of the more ephemeral materials available.
If readers have material – or memories – they would like to post on this site please email our administrator: cemore@lancaster.ac.uk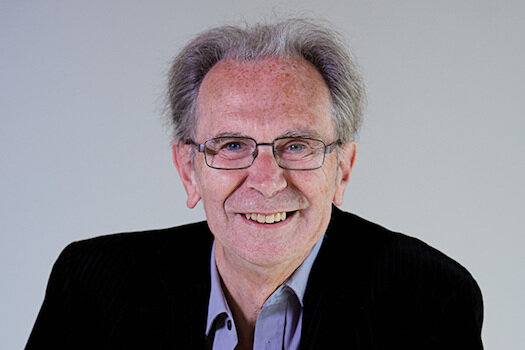 Treasure Islands: Hidden Offshores Worlds (2015)
Offshoring is bad for society and planet earth: TED talk from John Urry at Lancaster University (2014)
The Threat Hanging over our Global Travel (2013)
Is post-automobile mobility possible? (2013)
What is the Mobility Turn? (2012)
Professor John Urry and Professor Chris Rojek: Discussing the 'state of Sociology in Britain today'. British Sociological Association Annual Conference (2011)
These are a few of John's most popular books, for an extensive list of John's publications please click here
2022: Rethinking landscape and materiality, Professor Tim Edensor
2021: Taking ideas seriously: what does it mean to have a Knowledge Economy?, Professor Diana Coyle
2020: Covid-19, Mobilities and Futures, Tim Cresswell, Mimi Sheller and Noel Salazar
2019: Social Acceleration, Dynamic Stabilization and the Desire for Resonance: A Structural and Cultural Analysis of Modernity. Professor Hartmut Rosa
If you would like to register for any upcoming lectures please view our Events page