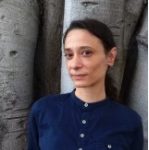 Lancaster University 31 May – 1 June 2018
Recent years have seen a revival of interest in the exploration and settlement of other planets.  Proponents of space travel argue that becoming a 'multiplanetary species' would help to solve many of the practical problems of living on a finite planet, provide mitigation against planetary disaster, and constitute a shared cultural endeavour that could inspire and unify an increasingly fractured humanity.  However, the specific multiplanetary futures being offered today can be seen as reproducing many of the problematic features of contemporary life on Earth: militarisation, commodification, resource exploitation, inequality, and the postpolitical condition.  Is the idea of a multiplanetary future a dangerous distraction from solving the pressing problems on the home planet?  Or can it be reclaimed as a space for a radical reimagining of human and more-than-human possibility?   Can ideas of multiplanetarity be linked meaningfully to visions of ecological sustainability?  And how can the idea of multiplanetary future fit into our understanding of human history – and of the evolution of life on Earth?
At this two-day workshop, drawing on a wide range of disciplines and approaches, participants will assess the state of the art of critical inquiry into multiplanetary futures, identify the significant social, cultural, political and philosophical questions raised by different multiplanetary imaginaries, and seek to identify productive new collaborative lines of inquiry.
Speakers will include:
Lisa Messeri (Anthropology, Yale University – by Skype)
Rob La Frenais (independent contemporary art curator)
Oliver Morton (science writer, journalist and editor)
Katarina Damjanov (Media and Communication, University of Western Australia)
David (Jeeva) Jeevendrampillai (Anthropology, University College London)
Valentina Marcheselli (STIS, University of Edinburgh)
Paul Ziolo (Psychology, University of Liverpool)
Brian Baker (English and Creative Writing, Lancaster University)
Nigel Clark (Lancaster Environment Centre, Lancaster University)
Laura Premack (Politics, Philosophy and Religion, Lancaster University)
Bronislaw Szerszynski (Sociology, Lancaster University)
Richard Tutton (Sociology, Lancaster University)
The workshop is organised by Bronislaw Szerszynski, Richard Tutton, Carlos Lopez-Galvez and Katarina Damjanov, and funded by Lancaster University's Department of Sociology, Institute for Social Futures (ISF), and Centre for Mobilities Research (CeMoRe).
For more information on the event programme, contact Bronislaw Szerszynski (bron@lancaster.ac.uk). For practical queries, contact Jessie Carbutt (j.carbutt@lancaster.ac.uk).
All welcome.  The workshop will start with lunch on 31 May and finish mid-afternoon on 1 June. Registration is free, will include lunch and refreshments on both days, but places are limited. To book a place, please fill in this form: https://tinyurl.com/multiplanetarybooking.