Cemore and the Institute for Social Futures are leading a group of researchers from Lancaster University to find new ways to rapidly decarbonise UK transport. We bring post-disciplinary perspectives and methods to a new research network of northern universities, led by the University of Leeds.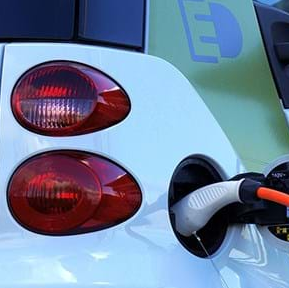 The network, worth £1.25m and funded by the Engineering and Physical Sciences Research Council (EPSRC), will comprise experts from the N8 Research Partnership, a collaboration of the eight most research intensive universities in the North of England, as well as experts from Government and industry.
The DecarboN8 network will focus on tackling surface transport emissions, which form 26% of the UK's greenhouse gas emissions. These include emissions from transport vehicles such as cars, vans, buses, heavy goods vehicles and trains. They will also examine emissions from the construction and maintenance of these vehicles and infrastructure. The network, worth £1.25m and funded by the Engineering and Physical Sciences Research Council(EPSRC), will comprise experts from the N8 Research Partnership, a collaboration of the eight most research intensive universities in the North of England, as well as experts from Government and industry, NGO and citizens.
Monika Buscher, Cemore (Centre for Mobilities Research) and Nicola Spurling, ISF (Institute for Social Futures) will lead a theme on social acceptance and societal readiness, ensuring that social futures form a key component of decarbonising mobilities in the North and that considerations of people, practice and place are part of all the projects funded by the initiative.
Director of the Centre for Mobilities Research at Lancaster University Professor Monika Büscher says:"Decarbonising transport is not just a matter of building the right technologies, or even of defining the right policies. Social acceptability or the capacity of ordinary people to translate innovation into their everyday life is critical.
"Solutions have to be designed with the realities of people's lives in mind. The DecarboN8 project builds a focus on social aspects into innovation from the start. This will develop through creative engagement with members of the public and a diverse set of stakeholders."
Tackling the decarbonisation of transport is complex, partly because different places – from rural environments to stand-alone towns to dense urban areas – require different approaches.
The North is an ideal area for this research as it has a wide range of locales, socio-economic circumstances and travel patterns.
The project will look specifically at how different places could be rapidly switched to electromobility for personal travel, and how different decarbonisation strategies needed for cars and heavy vehicles can interact with each other.
Professor Greg Marsden from the Institute for Transport Studies at Leeds will be leading the project. He said: "The challenge of reaching zero carbon emissions by 2050 as outlined in the latest report from the Committee on Climate Change represents a huge technological, engineering, policy and societal challenge for the next 30 years.
"A key element of the work of DecarboN8 will be to demonstrate how 'place' is important to researching the decarbonisation challenge. This will open up a new branch of decarbonisation science across the transport and energy sector that will be of real significance to other regions in the UK and globally.
"A focus on place is also essential to consider the connection to local energy resources that may play a part in emission reduction, for example the availability of clean hydrogen which could power trains or ambulances."
Senior evidence and analysis officer for Transport for the North Lucy Humphreys said: "Transport for the North is delighted to be involved in the Decarbon8 network. We believe the network could offer a step-change in how we approach the decarbonisation challenge across the North, the UK and beyond.
"Working across the North to understand the role of scale, collaborative potential and the need for diversity in the transition is particularly importantly for TfN. We are keen to identify the carbon implications of TfN's policies and be forward thinking in our approach to mitigate increasing transport demand against the environmental and health benefits rapid decarbonisation would mean for residents across the North."
Dr Nick Goldspink, Research Partnership Manager at the N8 Research Partnership, said "This is a fantastic opportunity to bring the critical mass of research excellence that exists in the N8 universities together with a developing devolved policy landscape to deliver real benefits for the region and more widely."
Dr Sara Walker, Director of Infrastructure Research at Newcastle University will be leading work on future transport fuels, including the potential for electricity, hydrogen and fuel cells to meet future transport demand. She said: "The Decarbon8 network is undertaking pioneering research that will be important in considering radical change in the way we travel in the future.
"We need a holistic approach for the provision of decarbonised transport for the 80million population forecasted for the UK by 2050."
Connected Places Catapult is a key partner in the research network and will lead events to bring together industrial stakeholders, local and national government partners engaged in decarbonisation in the North of England.
Project team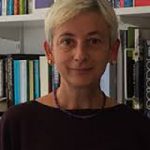 Monika Buscher
Funders
Project Updates
ow might we make a hydrogen society and economy work? Through public engagement and playful collective experimentation with members of the publican Lancaster and Cumbria, we are developing a better understanding of what it might mean to live in differently fuelled, zero carbon societies. 
DecarboN8: Launch Event Thursday 18th July, 12 – 2pm, Bowland North Seminar Room 20 Join us for Lunch and find out more about DecarboN8, a new research network of northern universities. Register here:https://www.mysurveygizmo.com/s3/5091175/Launch-of-DecarboN8 Cemore...