During these uncertain times we are missing out on the usual kitchenette coffees and chats, so we have formed an online version in an attempt to create a research community and space for informal constructive discussion about our research projects and writing. What's more, because we have moved online, our kitchenette is now open to colleagues around the world! 
We will meet approx every 6 weeks for informal coffee and chat on MS Teams, in which staff and students, whose work relates to mobilities, can crowd-source discussion and knowledge on a topic, explore intersecting interests, discuss a specific reading they are trying to get their head around, or informally present work and challenges they are facing.
Basically the Mobile Kitchenette is a space to get the thoughts and feedback of peers in a relaxed and safe environment. Just bring yourself, a drink and your conversation!
Future Topics of Discussion include:
3rd March: Art & mobilities, facilitated by Manu Hohnekamp-Bruggemann
19th May: Vital Mobilities, facilitated by Stephanie Sodero
9th June: Special Issue of Transfers journal, facilitated by Lynne Pearce 
If you want to join us, have a theme you would like the group to explore, or in-progress research you want to discuss, email cemore@lancaster.ac.uk.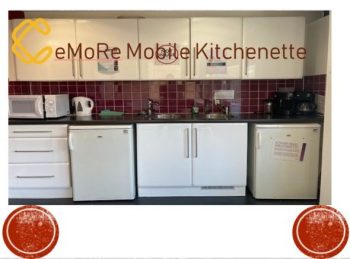 Dates
Weds 9th December 2020 @ 11am
Weds 20th January 2021 @ 11am
Weds 3rd March 2021 @ 11am
Weds 19th May 2021 @ 11am
Weds 9th June 2021 @ 11am