The Mobilities Reading Group discusses work related to mobilities, ranging from classics like Bergson's Creative Evolution (1919) to fresh off the press pieces, such as 'Mobilizing the new mobilities paradigm' (Sheller & Urry 2016). We read published work and work in progress, anything related to mobilities, any discipline. Meetings take place every second Wednesday 4-5pm in the Mobilities Lab (Bowland North B37). Everyone's welcome, anytime, on a regular or one-off basis, Skype if you are not in Lancaster. Please send questions/suggestions to Aurora Trujillo. Previous readings can be found in the posts below.
Upcoming
January 23 @ 12:00 pm
Our January Reading Group aims to build on discussions around the need for a 'great mobilities transformation', which may only be possible through extending our reliance on digital technologies. There is currently a push for intelligent mobilities, which neglects considerations of ethical issues and civil liberty. The Polanyi reading discusses the idea of freedom in a complex society. The Kafka reading is to help us think through how surveillance is becoming increasingly Kafkaesque - that is disorganised, opaque, random, excluding, based on social sorting. This resonates with debates on splintering urbanism, and seeks to provide a platform for thinking about how to resist. 
Reading List: 
Franz Kafka's The Trial full text available here and physical copy also available in the university library. We'll be focusing on p.3-4 in the link.
Plot Summary: Josef K wakes up in the morning and finds the police in his room. They tell him that he is on trial but nobody tells him what he is accused of, in fact, no one seems to know. In order to find out about the reason of this accusation and to protest his innocence, he tries to look behind the facade of the judicial system. But since this remains a fruitless wild goose chase, there seems to be no chance for him to escape from this Kafkaesque nightmare and he is perceived as a criminal.
and
Karl Polanyi's The Great Transformation  full text available here.  We'll be focusing on Section 21 'Freedom in a Complex Society' p.257. 
We'll be meeting in the MobsLab, 12-1pm, B37 in Bowland North- 23rd January 
As always, all are welcome to join, even if it's on Skype. Please contact cemore@lancaster.ac.uk beforehand and tell Jessie your Skype ID if you'd like to join us remotely.
If you have any questions, or any future suggestions for what the group should read, please message cemore@lancaster.ac.uk.
We hope to see you there!
Reading Group Blog Updates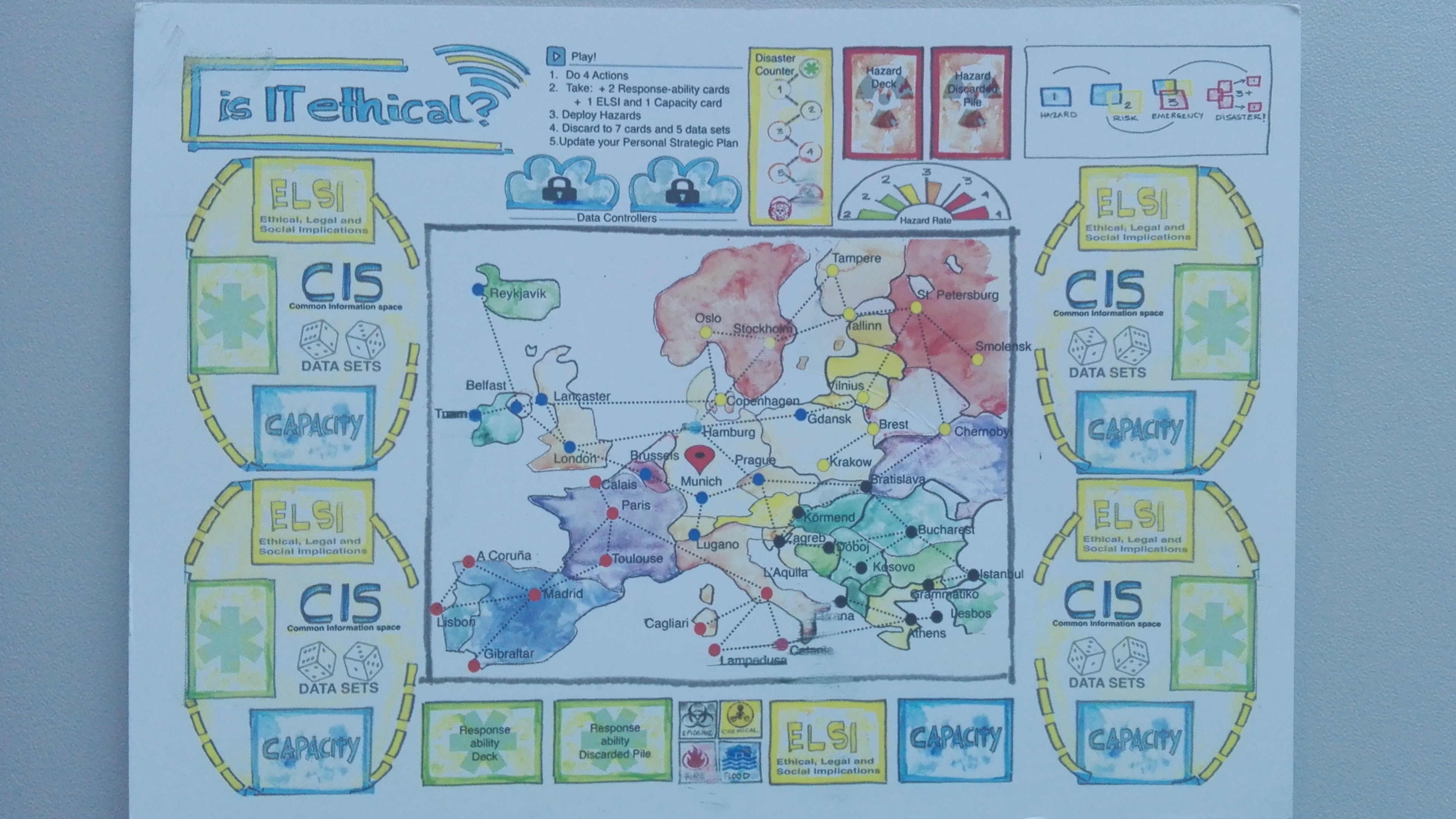 The CeMoRe Reading Group will next meet on Wednesday 14th June, 4-5 pm in Mobilities Lab. It is the last meeting this academic year, so make sure you don't miss it! Let's close the books and play a board game! isITethical? is a board game designed to playfully explore...
read more