Cemore regularly hosts talks, seminars and workshops and we often make recordings of these events and about our research. We record in a variety of formats which are high quality where possible, but also include responsive mobile recordings. This section gathers together all recordings, but they can also be found in relevant events, projects, people and posts.
You can find our recording archive here
Recordings Updates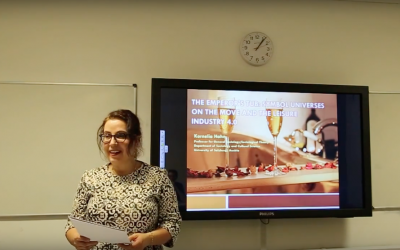 How does a sensual bathing experience link to a digitized one? Kornelia Hahn, professor of Sociology at the University of Salzburg, presents an empirical case of a popular commodified spa body treatment that is marketed as the emperor's bathing experience. ...
read more