Core Participants
Andrew Burn
Institute of Education
Cathy Burnett
Sheffield Hallam University
c.burnett@shu.ac.uk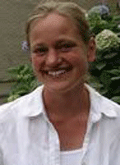 I work primarily in teacher education and have research interests in digital literacies and the relationship between formal and informal learning. My most recent work has focused on student-teachers' perceptions of their digital literacy practices within and beyond the classroom and has explored the continuities and discontinuities between their digital experience in their personal and professional lives.
Angela Colvert
Roehampton University
a.colvert@roehampton.ac.uk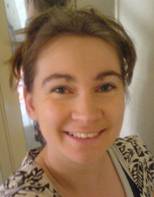 Angela is Senior Lecturer in English Education at Roehampton University and is currently engaged in PhD research into alternate reality games (ARGs) in education, at the Institute of Education. Her research is based upon the findings of two long-term research projects which she undertook whilst teaching in a large South London primary school.
She has presented her research findings at national and international conferences both in the U.K and the U.S. and is an active member of the UK Literacy Association. She is looking forward to developing her ideas in discussion with the other participants in this exciting seminar series.
Clare Dowdall
University of Plymouth
clare.dowdall@plymouth.ac.uk
I am currently engaged in doctoral research that explores pre-teenage children's digital text production in online spaces such as Bebo and MySpace. My interests pivot around the tensions that can be perceived between the formal curriculum for children's text production, and their creation and engagement with texts in their own online spaces. Recent publications include Dowdall, C. (2009) Impressions, improvisations and compositions: reframing children's text production in social network sites, in Literacy 43:2 91-99 and Dowdall, C. (2009) Masters and Critics: children as producers of online digital texts, in Carrington , V. and Robinson, M. (eds.) Digital Literacies: Social Learning and Classroom Practices.
Lizzie Jackson
Deputy Head of the Faculty of Communications, Ravensbourne College of Design and Communications
lizzie.jackson@rave.ac.uk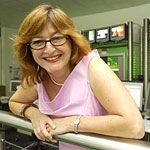 Lizzie set up and managed the BBC's online community between 1997-2002 and was responsible for the BBC's Internet safety initiatives from 2003-2007. She was on the Home Office Task Force for Internet Safety and was a founder member of emint (the Association for Online Community Professionals). Lizzie was nominated as one of the 100 innovators of the UK Internet Decade by NOP World and e-consultancy.com in October, 2004. She lectures on social media widely, completed a PhD on the presentation and hosting of interactive media in 2009, researched virtual worlds for children on an AHRC/BBC funded collaborative research project with Professor David Gauntlett, within the University of Westminster's CAMRI research department and is now Deputy Head of the Faculty of Communications Media at Ravensbourne College of Design and Communication. Lizzie and Professor David Gauntlett continue to collaborate, this time to create a knowledge exchange network between academics and producers of public service media, funded by the EPSRC and mentored by the AHRC and the BBC.

Cathrin Howells
Heriot-Watt University
C.Howells@hw.ac.uk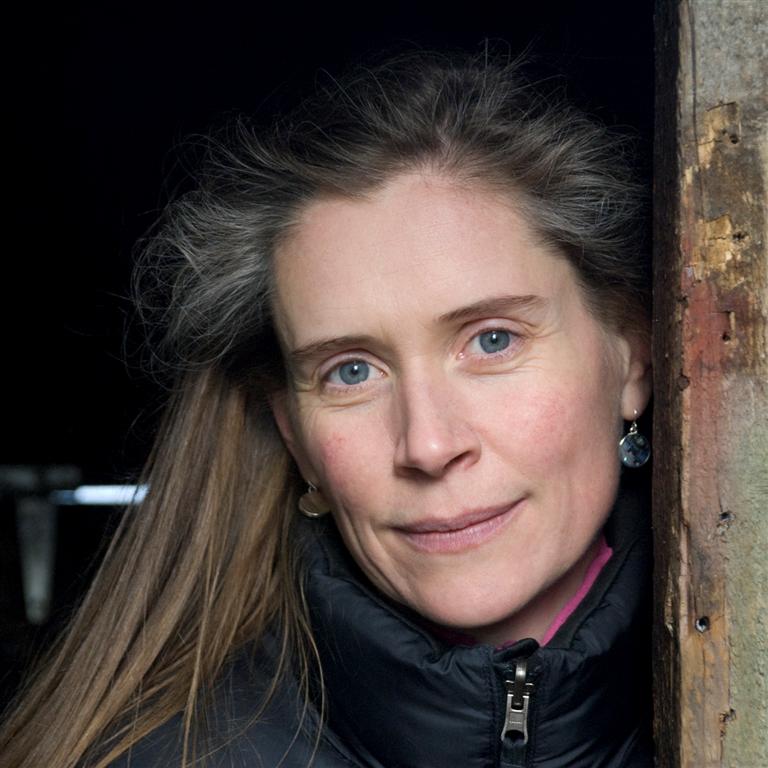 I am a freelance education consultant with a strong interest in creative and digital approaches to literacy across the curriculum. I am currently working with Dr Judy Robertson at Heriot-Watt University on her exciting 'Adventure Author' and 'Making Games in Schools' projects (visit www.adventureauthor.org to find out more!). Our research explores creativity and learning through game design in schools, and I am particularly interested in the ways in which children 'write' and 'read' when designing and testing their 3D interactive computer games. Alphabetic text has to combine with the spatial, visual and interactive world of the game, reading pathways are created in multimodal, spatial and non-linear ways, salient objects and important locations become invested with narrative meaning and suddenly storytelling takes on whole new dimensions. This is a wonderfully creative and very '21 st century' way to write, and it has proved highly motivating and enjoyable, but there is still much for both teachers and children to learn about effective process and practice.
Kate Pahl
University of Sheffield
k.pahl@sheffield.ac.uk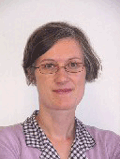 I am a lecturer in education at the University of Sheffield. My research interests include the relationship between artefacts and narratives in homes, digital cultures, multimodality and creativity in literacy education. Iam currently involved in a research project for Creative Partnerships looking at visual methodologies and learning. I am funded by the AHRC's diasporas, identities and migration programme to research artefacts and narratives of migration in homes in the communities of Rotherham and to create an exhibition from these resources. I am the author with Jennifer Rowsell of Literacy and Education: The New Literacy Studies in the Classroom, (Paul Chapman) and, also, with Jennifer Rowsell, editor of Travel Notes from the New Literacy Studies: Instances of Practice (Multilingual Matters).
Becky Parry
University of Sheffield
b.parry@ioe.ac.uk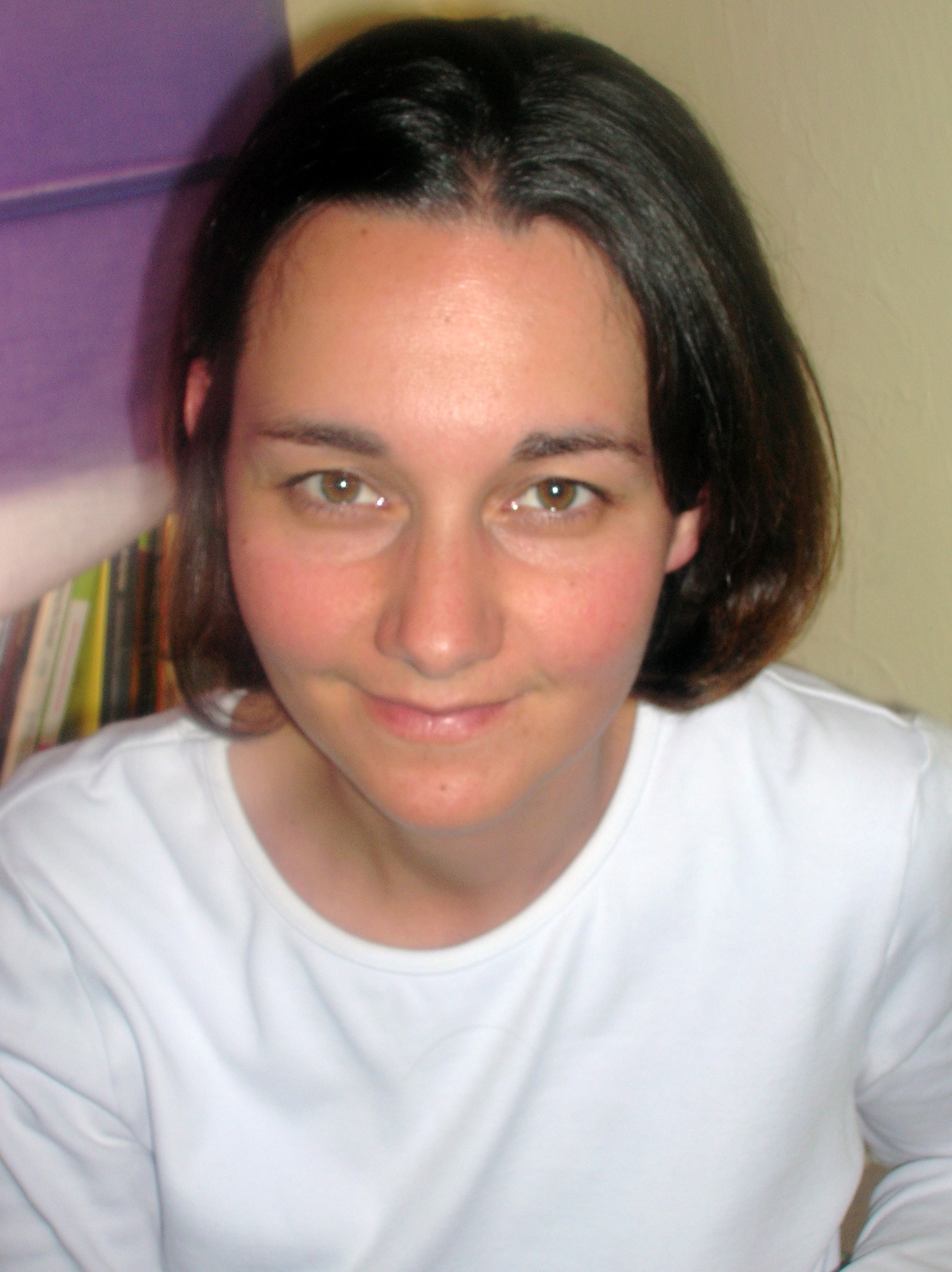 My Phd, at the University of Sheffield Department of Education, focuses on what children's engagements with film contribute to their understanding of narrative. I have completed my fieldwork with six Year 5 children at a Sheffield primary school looking at their participation in children's film and media culture and their understandings of narrative. I am now writing up and hoping to submit in September 2010.
In relation to this seminar series I am increasingly interested in the way in which children draw on narrative in their online practices. I am also interested in the role of old media (such as film, popular music) in new spaces (online).
I am currently a researcher on the ESRC funded project Developing Media Literacy: Towards a Model of Learning Progression at the IoE.
Anna Peachey
Open University
a.peachey@open.ac.uk
Anna is responsible for coordinating all activity within virtual worlds for The Open University UK, where she holds a Teaching Fellowship to research learning in virtual worlds. Linden Lab, owners of Second Life, recently recognized her work in Second Life when they published a case study about the Open University activities. In 2008 Anna chaired an international conference on Researching Learning in Virtual Environments, wearing wings in reference to her avatar Elsa Dickins, and she has lead the editorial team for the forthcoming Springer publication Researching Learning in Virtual Worlds. Anna is particularly interested in notions of identity and community in virtual worlds.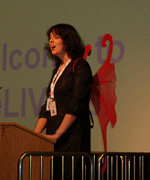 Lydia Plowman
Institute of Education, University of Stirling
lydia.plowman@stir.ac.uk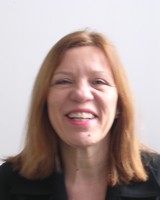 Lydia Plowman is Director of Research in The Stirling Institute of Education and a member of the advisory group for the ESRC's programme on technology-enhanced learning. Lydia's research interests are in digital technologies and children's learning in a range of formal and informal settings, but particularly in the home. Young Children Learning with Toys and Technology at Home is an ESRC-funded project (2008-2011) which investigates how children perceive, acquire and develop their experiences with technology in this setting. The study will develop findings from a cluster of ESRC-funded projects on children's uses of technology in the early years, including Entering e-Society and Interplay .

Britta Pollmuller
Media Projects East, Norwich & Norwich University College of the Arts
brittap@mediaprojectseast.co.uk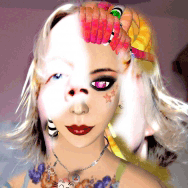 I see myself as a New Media Artists who promotes the creative visual arts, specialising in new media technologies. As a Creative Arts Director of Media Projects East we have run a series of production based training programmes and form partnerships with schools, community groups and educational institutions. Topics covered are wide, embracing creativity, media arts and social issues. In partnership with the Eastern Leadership Centre in Cambridge we developed a training resource for teachers, and teacher trainees using Second Life. The resource looks at a wide range of pastoral issues concerning young teens, such as cyberbullying, homophobic behaviour, and classroom violence.
I worked with the Open University to design a series of socialisation activities to help students master the creative potentials of Second Life as a learning platform. The commission also involved a study of the design of virtual learning spaces in SL, and concludes with a set of design principals and recommendations for educators.
I have acted as film production tutor in Schome Park, run by the Open University, over the past two years, I have helped young people from all over the UK to make their own machinima films in TSL. http://www.schome.ac.uk
Currently I am teaching film studies and machinima skills in Skoolaborate. http://skool-machinimators.ning.com/video/the-invasion-of-the-avatar
My PhD research 'Animation and Creativity in Education' proposes a new model to demonstrate how young people learn about animation and machinima by discovering w hat they learn from traditional animation production in the classroom. The research also describes the virtual learning that teenagers (age 12-17) engage in when producing 3-D real time animations, such as machinima. The first part of my study explores pedagogies and modes of learning that have originated from both art and media education and teases out some of the different claims made regarding creativity, literacy and culture. The second part of my research describes what happens when teenagers produce animation and machinima. The research includes case studies based on action research carried out in Norfolk Secondary Schools and Schome Park, a secure 3D virtual world for thirteen to seventeen year olds, set in Teen Second Life
Schome Park is an Open University initiative designed to collect evidence about approaches to support teenage learners.
Muriel Robinson
Bishop Grosseteste University College, Lincoln
m.robinson@bgc.ac.uk
My interest in this area grew out of earlier work looking at the ways in which children make sense of narratives in print and on television which suggested that there are many similar strategies being deployed. More recently, I have worked with Margaret Mackey developing the idea of an asset model of literacy, namely a model which starts from the experiences, knowledge and skills that children have to draw on in any one situation rather than the more common deficit model which views popular culture as a negative influence on schooled literacy. At present I am particularly interested in the ways in which the next generation of primary teachers in England is being prepared and the extent to which they can be seen as Prensky's 'digital natives' (2001). Early work suggests that the students make a clear separation between the technologies of play and pleasure they use in their personal lives and the more functional uses of technologies they find in classrooms.
Dan Seamans
Emote Games Ltd
woopkamachi@gmail.com
Eve Stirling
University of Sheffield
edp08es@sheffield.ac.uk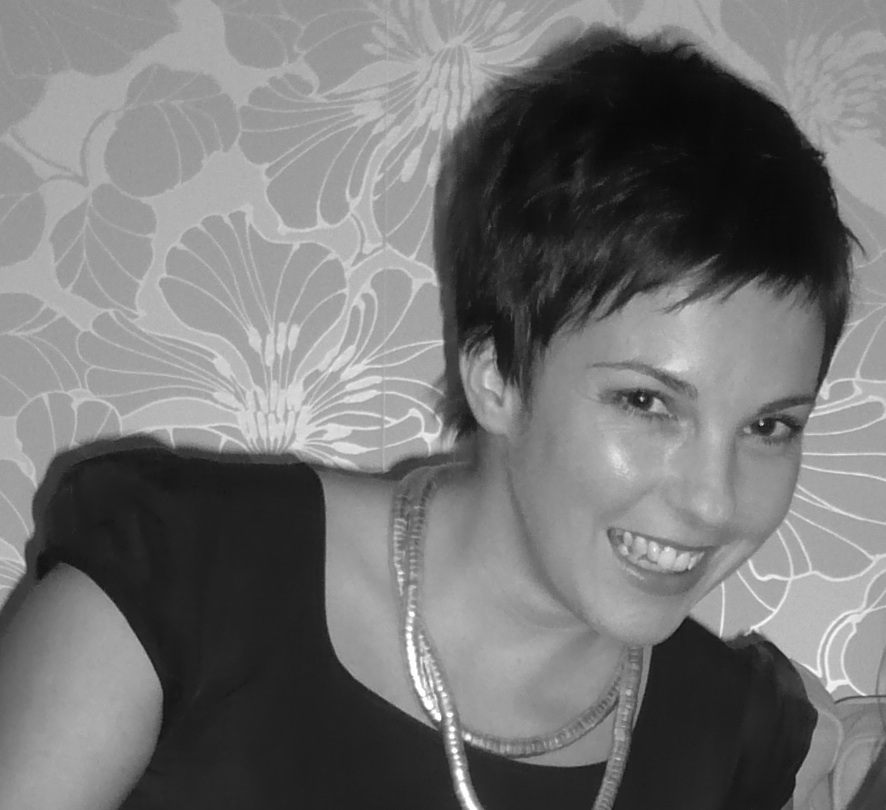 I'm interested in the use of social media by undergraduate students particularly the sites Facebook and twitter.
Peter Twining
Open University
p.twining@open.ac.uk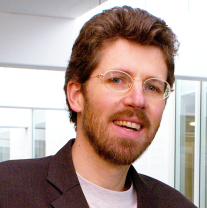 All of my research revolves around the areas of pedagogy, ICT and the management of educational change.
I have a long-standing interest in the ways in which new technologies can potentially impact on education practices (I am resisting saying 'classroom practice' as that implies that learning must of necessity take place in a classroom). One of the key aspects of this that I find interesting is the way in which new technologies can help you to reflect on and perhaps adjust your practice - the notion of The Trojan Mouse .
Rebekah Willet
Institute of Education, University of London
r.willett@ioe.ac.uk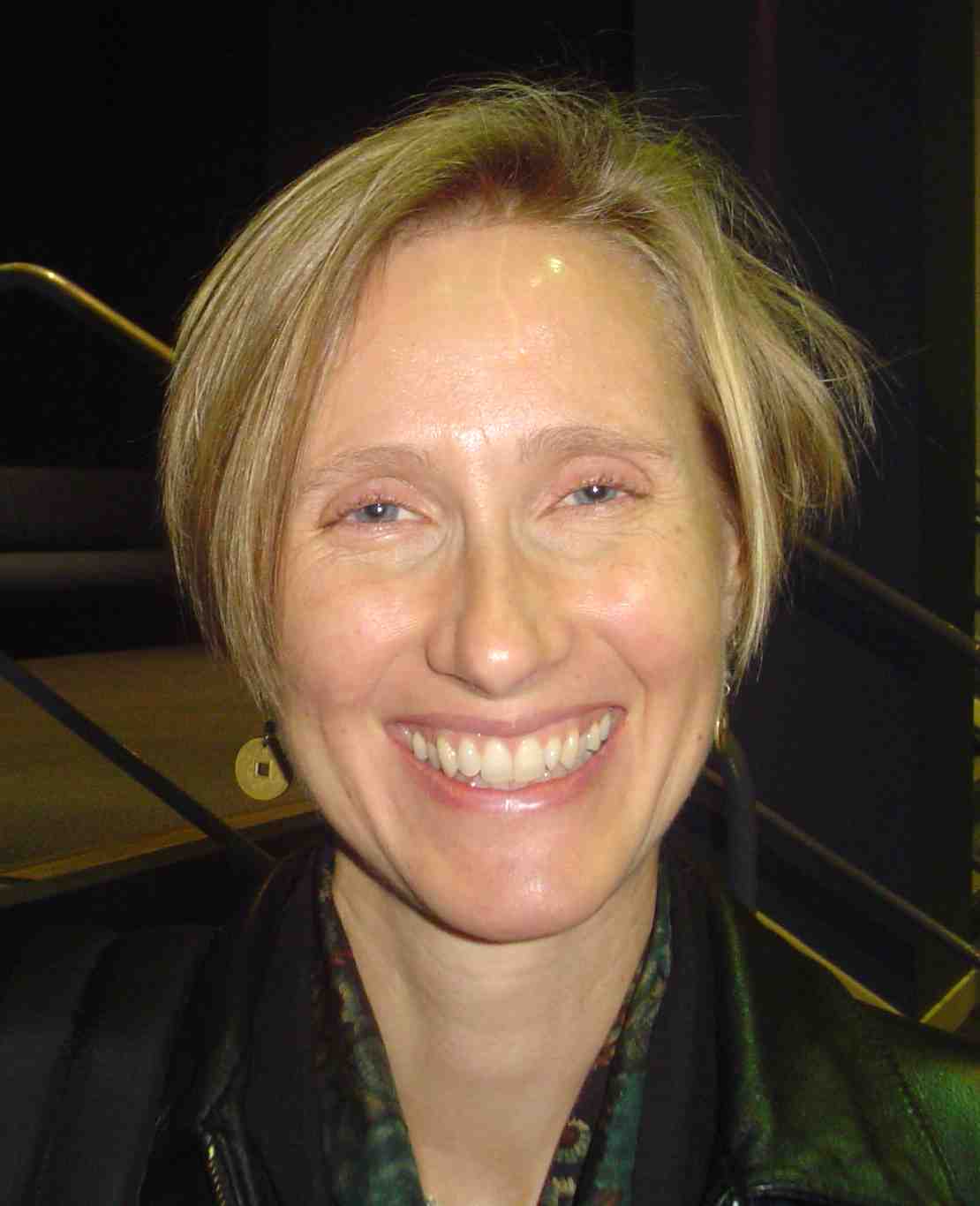 My research interests include gender, digital technologies, literacy and learning. Previous research projects have included 'Shared Spaces: Informal Learning and Digital Cultures'; 'Educaunet' - a European programme to develop critical awareness of Internet risks through media education; 'Camcorder Cultures: Media Technologies and Everyday Creativities'; and 'Girls, Digital Technology and Popular Culture', an examination of the knowledge of digital technology that Canadian and British pre-teen and teenage girls are acquiring through computer play on and off the Internet. I am currently working on an AHRC research project called ' Children's Playground Games and Songs in the New Media Age' . I am a member of the Centre for the Study of Children, Youth and Media ( www.childrenyouthandmedia.org.uk ) which is based at the London Knowledge Lab, Institute of Education, University of London.
Dylan Yamada-Rice
The University of Sheffield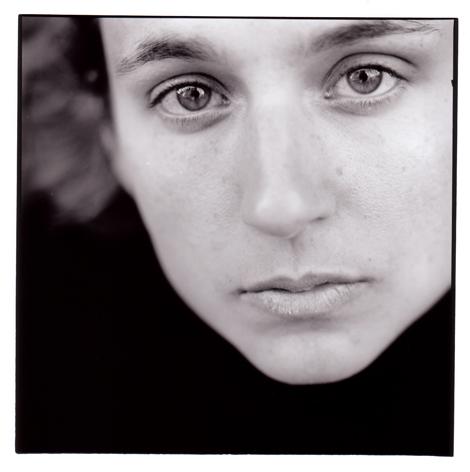 My research interests are with the visual mode of wider multi-modal new literacy practices. Specifically I am interested in Japanese preschool children's use and learning of visual communication skills.