The twelfth international Corpus Linguistics conference (CL2023) will take place on the campus of Lancaster University. We look forward to welcoming you here!
Travelling to and around Lancaster
The University is situated a short distance to the south of the historic city of Lancaster. Lancaster is easily accessed by road or rail. The nearest major airport is Manchester Airport (MAN).
For more information about getting to campus by plane, train, car, bus or bike, please see Lancaster University's 'How to find us' page.
For advice on travelling to and around the city itself, you can refer to the city of Lancaster's Getting Here Guide and Getting around Lancaster Guide.
PLEASE NOTE: If you will be travelling to Lancaster by train, please be aware industrial action and a ban on overtime may affect your travel, especially on Sunday 2nd July. You can check websites such as National Rail or Trainline for further updates.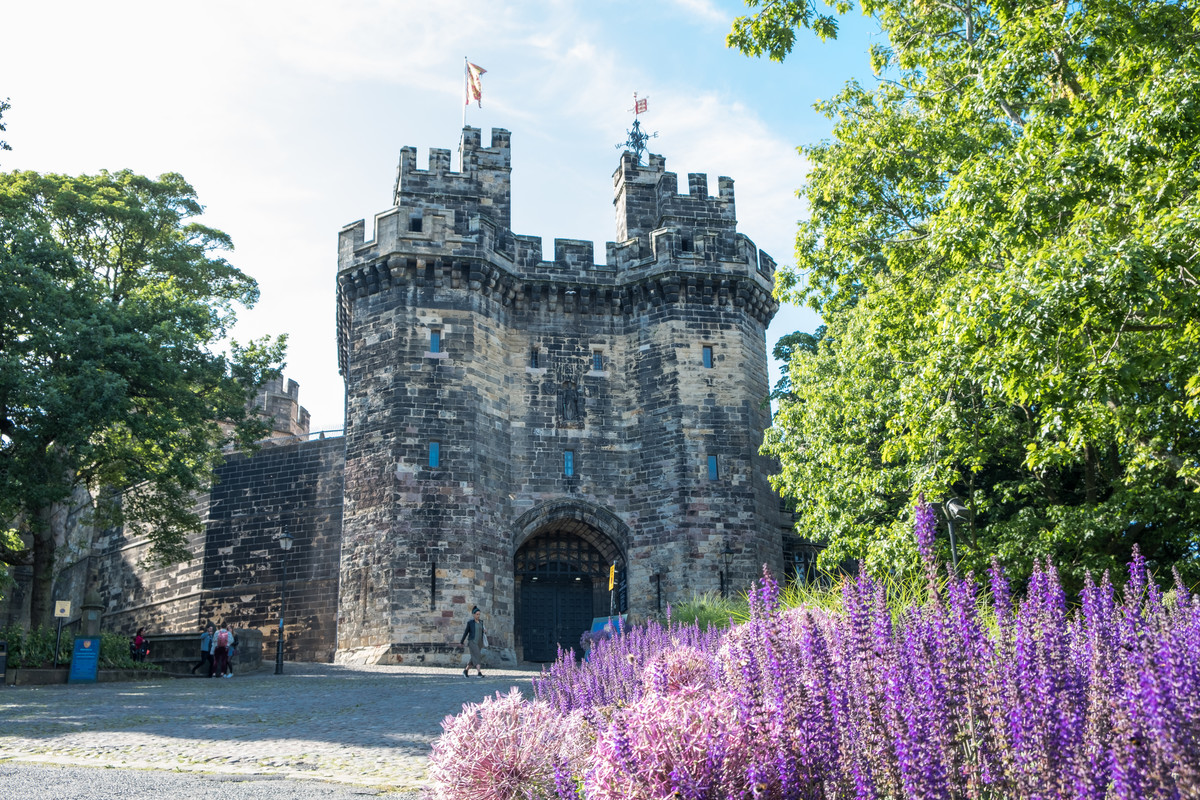 Lancaster University campus
Please see the main University website for campus maps and other information for visitors. If you're looking for some food or drink on campus, you can find all of the campus outlets here.
Accessibility
To find out the most accessible routes on campus, you can use AccessAble. This website allows you to check for accessible parking, toilets, lifts and a range of other important features on campus.
Travelling to CL2023 with children
CL2023 is a child friendly conference. There are baby changing facilities at the venue and a nice children's playground (with swings and a slide etc.) very close by. It is also possible to make individual arrangements for paid childcare (capacity permitting) for children between 4 months and 5 years old at the onsite University Pre-school Centre. For enquiries, contact the Pre-School centre directly at pscentre@lancaster.ac.uk.
Finding the conference buildings
Lancaster University offers MazeMap, which functions much like Google Maps. You can view the MazeMap web app here. Below are links to the campus buildings that we will be using, which you can then use to explore the buildings' layouts (to find where rooms and facilities are) and create directions for yourself to help find the building from wherever you are on campus.
Accommodation
Subject to availability, Lancaster University offers on-campus accommodation that can be booked by conference guests. A bed and breakfast option is available.
There are also many accommodation options off-campus, which can be accessed through a range of websites, including https://visitlancaster.org.uk/places-to-stay/.
For a location-based overview of local accommodation options, please see this Google Maps link. Note that the grey site south of the city centre is Bailrigg, Lancaster University's campus – you will be able to check this by zooming in on the map.
Exploring Lancaster and the local area
If you fancy exploring the local area, you have plenty of options to choose from!
The Visit Lancaster website provides a useful overview of things to do, including places to eat and drink, independent (Indie) shops, local events and Lancaster attractions. The website also hosts an array of maps and guides to the city and local areas. The 'Green your visit' page provides additional information, including about vegetarian and vegan food, charging electric vehicles and recycling.
Relatedly, there is an in-person Lancaster Visitor Information Centre, which is open Monday to Saturday, 10am-4pm.
You may also be interested in visiting nearby places, such as the Forest of Bowland (an Area of Outstanding Natural Beauty), the Lake District National Park (a World Heritage Site), or Morcambe Bay.