Findings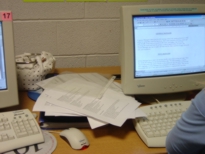 The funding for this project has formally finished but analysis is ongoing.
Preliminary outcomes from the research orient around the nature of literacies for learning in college; further understandings of everyday literacy practices; and the effectiveness of changes in practice based upon analysing the literacy demands of the curriculum and better understanding the literacy resouces students bring with them to their courses.
Further details about these findings are provided in:-
Project findings are elaborated in detail in Project publications and presentations.