Workout of the Week: Mini Circuit
It's a bit of a mini circuit this week. Make sure you don't take any more than 10 seconds rest in between each exercise!
Read article
See more blogs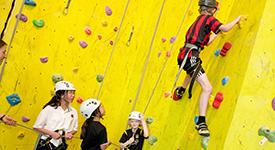 Lancaster University Sports Centre has an exciting activity programme for children aged from 4 to 16 years old. The carefully balanced programme offers something for everyone, giving them the chance to keep active and make lots of new friends.
Learn More