About Us
By combining cutting edge research in these areas with expertise across Lancaster and beyond, Energy Lancaster is working in partnership with global organisations in the development and management of secure and sustainable energy supplies in support of the world's energy needs.
Thinking of studying at Lancaster?
We have an extensive range of highly rated undergraduate programmes in ...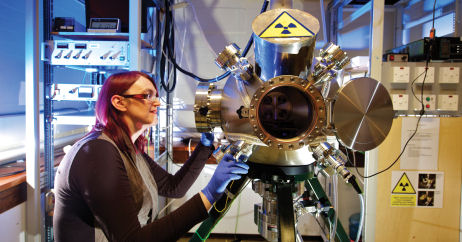 Lancaster hosts one of the UK's strongest university-based nuclear centres with internationally recognised capabilities in nuclear safety and policy, radiation detection and safeguards, control and robotics, decommissioning and waste management, nuclear process chemistry, and environmental behaviour.
Our energy demand research focuses on understanding what energy is for and the dynamics of how that is changing.