Research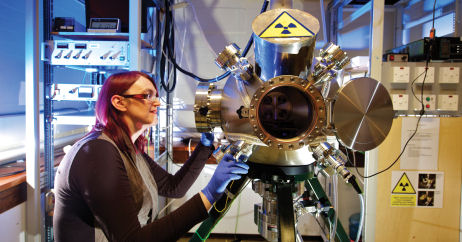 Lancaster hosts one of the UK's strongest university-based nuclear centres with internationally recognised capabilities.
Our work focusses on developing networks to address fundamental aspects of energy distribution and end use.
Our research focusses on understanding what energy is for and the dynamics of how that is changing.
Our research focusses on three core areas of carbon management- carbon capture and storage, carbon sequestration, and carbon utilisation.
Our research focusses on four key sources of renewable energy- water energy, wind energy, solar energy, and bio energy.
Research Mission
By combining cutting edge research in these areas with expertise across Lancaster and beyond, Energy Lancaster is working in partnership with global organisations in the development and management of secure and sustainable energy supplies in support of the world's energy needs.