Managing Strategic Change
Gain a better understanding of drivers for change facing your business and learn practical methods to implement changes.
About the programme
Businesses and organisations have much to gain from identifying drivers for change in a timely fashion. The Covid-19 pandemic, for example, accentuated aspects, such as digitisation and sustainability, that impose disruptive, transformative change. How companies deal with that change is crucial in determining future success.
Delivered by our globally-recognised experts in strategy (ranked 2nd in the world for corporate strategy in the Financial Times MBA global rankings 2021), this module analyses drivers for change and works through the process of managing strategic change in a logical four-stage process.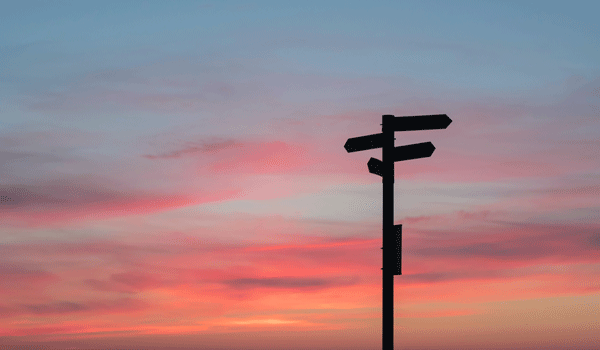 1. Drivers of Change
Understand what drivers of change are and how to vigorously and systematically analyse them to allow you to identify the drivers of change for your organisation.
2. Identifying Change Needs
Diagnose the change needs of your organisation. Discover the pain points, which provide an indication of how you can drive change.
3. Approaches to Delivering Change
The direction and approach to delivering change can vary radically depending on the needs of an organisation. Approaches considered include change from the top-down, change from the bottom-up and vertical change involving engagement with customers, suppliers, competitors and others outside your organisation.
4. Delivering Change
Includes the challenges change creates, such as individual resistance and reluctance, and company politics, and how to overcome these issues and influence individuals to buy-in to change initiatives and contribute.
Learning is founded on established and innovative theory and research, with practical application to allow immediate implementation in an organisation.
Sometimes when organisations change, they throw out the baby with the bathwater. They don't analyse carefully what needs to change and what needs to be protected. Not everything is bad; a lot of things are very good, and you need to protect them.
Four things you will gain from this course
Identify the change needs of your organisation and which areas need to be protected from change.
Uncover the different ways of driving change, and the benefits and challenges they present.
How to deal with resistance to change and encourage involvement in the process.
Develop techniques to deal with politics and difference within an organisation when applying change.
Network with peers to share knowledge and experience and gain new insights
Gain practical knowledge that can be applied to your business straight away
Take the next step with study for a postgraduate certificate, diploma or Master's
Programme content
The programme is designed to give business leaders and senior managers a practical insight into strategic change, allowing implementation directly into their business.
Regular group sessions with experts from Lancaster University Management School combined with online material and independent learning.
The 10-week module can serve as standalone learning, or form part of further Postgraduate qualifications.
We include:
Facilitated fully online learning
Interactive group workshops and tutorials
Individual one-to-one support from a university-based learning coach
Study support for students new to Higher Education, or those returning to HE after a long break
To discover more about the programme, please make an enquiry.
Tuition fees and key dates
Managing Strategic Change (10-week module): Coming soon.
Enquire now