International Management Programme

Discover a new dimension to your management practice. Five leading business schools, a world of knowledge.

Begin your journey this September

Apply now to join our next intake starting in Lancaster in September 2017!

Begin your journey this September
This unique and ground-breaking programme is designed to enhance your management and leadership practice through five core managerial mindsets. Inspired by prominent management thinker Henry Mintzberg, who has taught on the programme since its foundation, the IMP has been developing worldly leaders for over 20 years.
Over 16 months, you will participate in five, 10 day management mindset modules at leading business schools across the world. Authentically international, each module is tailored to its location, connecting you with global experts and immersing you in local cultures and practices to broaden and deepen your worldly management understanding and foster the development of long lasting and strategic impact for your business. On completion of the International Management Programme, you can elect to continue to a Masters degree at Lancaster or McGill University as part of the IMPM.
Programme Design
Module One - Managing Self: The Reflective Mindset
Lancaster University Management School (LUMS)
Your journey begins here in Lancaster, where you'll meet your cohort at an overnight "experiential." Heading north to the beautiful surroundings of the Lake District, you'll find the perfect setting for thoughtful reflection on yourself and your experiences as a manager. As a group, you'll participate in sessions on The Nature of Engaging Management and Ethics and Virtue, before literally walking in the footsteps of the renowned poet, William Wordsworth. The module culminates in a cultural audit of a British company to reinforce what you have learnt.
Module Two - Managing Organisations: The Analytic Mindset
‌
Desautels Faculty of Management, McGill University, Canada
Heading to Montreal, one of North America's most engaging cities and the home of IMPM co-founder Henry Mintzberg, you'll gather at Canada's foremost university, McGill. Here, you'll find the ideal location to explore analysis beyond techniques. Taking in sessions on big data, finance and marketing, you will also visit the dark web and Henry Mintzberg himself will guide you through contrasting adhocracies with bureaucracies.
Module Three - Managing Relationships: The Collaborative Mindset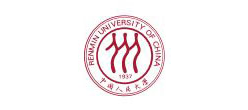 ‌
Explore a uniquely Chinese approach to the world of business, hosted by one of China's most prestigious universities. Here at Renmin, you'll be immersed in the roles that Harmony and Balance can play in effective collaboration, drawing on the traditional process of Guanxi as a central theme to cultivating business relationships. You will also gain an understanding of urban and rural development and sustainability.
Module Four - Managing Change: The Action Mindset
‌
Your penultimate module will set the tone for translating your learning into creating positive change in your own organisations. You will visit the renowned EBAPE/FGV school of administration in Rio de Janeiro, located in a culture that provides an excellent contrast between those who create change, and those who resist it. You will gain an insight into local companies, where trust and values in the workplace are influenced by culture and power.
Module Five - Managing Context: The Worldly Mindset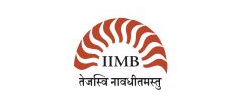 ‌
Indian Institute of Management (IIM), Bangalore
India is your final base, perfectly positioned to broaden your understanding of stakeholder relationships and cultural differences. You'll experience India's incredible diversity through visits to a food market and a software campus, contrasting environments just a few kilometres apart. Your hosts, the Indian Institute of Management, will also introduce you to all aspects of enterprise, from financial markets and consumer behaviour to sustaining business growth.
Who is the IMP for?
The IMP is designed for accomplished managers who are looking to enhance their existing management skills, gain new insights and discover a deeper understanding of themselves. Our participants come from a wide range of industry sectors and backgrounds including telecoms, IT, engineering, finance, transport and media, and we have strong links with numerous leading global organisations such as LG and Lufthansa, who have been sending teams of managers on the programme since its foundation.
The Benefits
The true value of the IMP programme is best described by members of our extensive alumni network of over 500 members who, since completing the programme, have applied their knowledge within their own organisations and discovered a new perspective on their approaches to life and work.
"The IMP took me to a place I've never been before, where I was able to interact with a range of people and gain a deeper awareness of different cultures. This helped me to develop a more inclusive style of management, which led directly to my promotion, something I simply wouldn't have been able to undertake before the programme."
Justin Bellinger, IMP 2012
Group Strategy Director at Sure International
Find out more about the IMP
Contact Keith Rozelle at k.rozelle@lancaster.ac.uk or on +44 (0) 1524 592583 to learn more about this programme and how it could benefit your career.
Join an online information session. Our IMP partners at McGill University hold a series of online sessions where you discover more about the programme and how it could benefit you. Visit our events to find out more.
Play this video
The Reflective Mindset
The Lake District provides the perfect setting for the Reflective Mindset module.
Play this video
Why join the IMP?
Discover where the IMP could take you, and how it could enhance your career.