Back to news
LUMS launches new Masters programme to teach students the 'make or break' skills of business
12 April 2013
Innovation and entrepreneurship are vital skills to help businesses find new ways to compete and grow, and in tough times, they can make the difference between business success and failure. Lancaster University Management School's MSc in Entrepreneurship, Innovation and Practice has been designed with this in mind.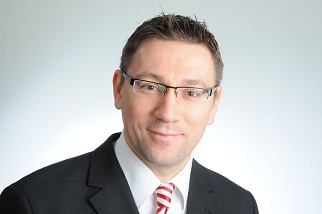 Drawing on the strengths of the Management School's Institute for Entrepreneurship and Enterprise Development (IEED), the programme is aimed at equipping entrepreneurial business and non-business students with the specialist skills needed to innovate at all levels of business – whether that means setting up a new business from scratch, or bringing innovation into a larger organisation.
Through practical application of theory, graduates are able to develop the knowledge and skills they need to pursue innovative and enterprising careers.
Programme Director Dr Sascha Walter said: "This does not only include students who want to start their own company after graduation. We also train our students for other careers. For instance, there is a tremendous demand for 'intrapreneurs' (entrepreneurs within an existing company) on the job market. Some of our applicants also want to prepare for succeeding a family business."
LUMS, winner of the Times Higher Education Business School of the Year award in 2012, is able to draw on its significant business networks. The IEED is renowned for its engagement with businesses and external organisations and ensures that the Institute remains up to date with business issues and focused on the needs of students, businesses and the wider community.
The MSc, which begins in October 2013, has a strong focus on personal and professional development and provides students with the chance to work on 'real life' projects with intercultural teams. The ability to put theoretical learning into practice in real business environments is a key element of the programme, helping students to develop their skills and experience.
Dr Walter said: "Why is our MSc programme special? I think it is the rich blend of theory and practice that makes the difference. Theoretical knowledge combined with practical experience is what our graduates and their employers value."
Through project work and regular guest lectures, students will have many opportunities to interact with and learn from entrepreneurs and business leaders. "We bring our students in touch with 'real-life' entrepreneurs. This boosts their learning experience and provides a great networking opportunity," said Dr Walter.
The Entrepreneurship in Practice and Innovation in Practice modules allow students to engage in consultancy-style projects working on small business development, and business modelling, either for an entrepreneur, SME or large company.
During the International Perspectives on Entrepreneurship and Innovation module, students have the chance to share learning with students in the Management School's many international partner institutions, through virtual classrooms and visits. Being able to work on innovation projects in teams is a key skill companies are looking for.
Furthermore, students are able to undertake a research assignment towards the end of the programme, which can be used for a consultancy-style company project, or for students to develop a business plan for a new venture of their own.
For more information on this programme please visit this page.
For general enquiries about the programme please contact Claire Prior in Admissions or Sascha Walter directly.