Back to news
Bank of England's Broadbent on outlook for the UK economy
01 November 2012
‌The UK construction industry, which has been the main drag on the economy this year, should improve soon, said Bank of England Monetary Policy Committee (MPC) member Ben Broadbent at a speech at Lancaster University Management School this week.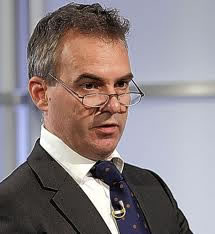 Broadbent listed stabilising public-sector investment, the fact that no boom preceded the slump in construction in the UK, and the Funding for Lending Scheme (FLS) – which provides cheap funding to banks if they keep lending – among the reasons for his prediction.
The UK construction sector – which accounts for less than seven per cent of GDP – was a victim of a global credit crunch, not a local boom beforehand, he said.
"The contraction in capital spending by the public sector is soon to come to an end. Thanks in part to the FLS, banks' funding conditions have fallen significantly this year. This holds out the prospect of some easing in domestic credit supply," Broadbent said, adding that a greater availability of mortgages would push up residential investment.
Broadbent also defended inflation as the right target for the Bank of England's Monetary Policy Committee, noting that the MPC would continue to set policy in order to meet it.