Support the Regional Heritage Centre
Our Patrons and Friends are an important part of the Centre's life. The financial support that our Patrons and Friends provide helps to underpin all our activities and is highly valued.
Become a Patron or a Friend
Please choose one of the options below to make a regular or single donation online and become one of our highly valued Patrons and Friends.
Benefits for our Friends
In return for their subscription, Friends of the Centre receive the following benefits:
A 10% discount off the attendance fee for our conferences, study days and most other events.
A 35% reduction on the published purchase price of all our Occasional and Resource Papers.
An invitation to our book launches.
A choice of a free publication from the list below
Benefits for our Patrons
As a Patron you will be entitled to all the benefits that our Friends receive, but you will also receive invitations to exclusive events. In appreciation of your additional support, all Patrons will be sent a complimentary copy of each of our books as they are published. Patrons of the Centre commit to making a contribution of at least £100 a year or a Direct Debit of at least £10 per month. If you are in a position to offer more than these minimum sums, we would be most grateful. You may choose to have your role as a Patron acknowledged on our website, or you are welcome to remain anonymous.
Sign up by mail
Please download and complete the RHC Supporter Form and Leaflet and return it to the Centre along with your choice of free book.
Annual supportership runs from 1st August to 31st July each year.
Accordion
Our list of free books

Furness Abbey - Romance, Scholarship and Culture
The Buildings of Georgian Lancaster
A Fylde Country Practice. Medicine and Society in Lancashire, c.1760-1840
A History of Linen in the North West
A History of Catholicism in the Furness Peninsula, 1127-1997
The Jacobite Invasion of 1745 in North West England
Juvenile Offenders in Victorian Lancashire
Thomas Harrison: Georgian Architect of Chester and Lancaster 1744-1829.
Hadrian's Wall: a social and cultural history
Walking Roman Roads in Lonsdale and the Eden Valley
Our Supporters
Our grateful thanks go to all of our Benefactors and Patrons and also to the many supporters who subscribe as Friends of the Centre.
Our Benefactors
Benefactors to the RHC provide exceptional charitable support to the Centre
Our Patrons
Dr Rob David
Professor Graham Hooley
Gavin Little
Marion McClintock
Malcolm McIvor
Christine Parker
Colin Pickthall
Stephen Revell
Dr Elizabeth Roberts
Hugh Roberts
Gary Rycroft
Dr Bill Shannon
There are also a number of patrons who have chosen to remain anonymous.
Fundraising Promise
Lancaster University is committed to ensuring that our fundraising is legal, open, honest and respectful.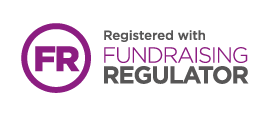 Our Privacy Policy
We will send you updates from the Regional Heritage Centre at Lancaster University about various matters (eg information about Study Days, our engagement activities and projects, external events, enrolment of Friends and Patrons and other fundraising). Your data will be held in accordance with our privacy policy. If you wish to opt-out of any form of communication from the Regional Heritage Centre at any time, you can notify us by emailing rhc@lancaster.ac.uk.
By Post
Regional Heritage Centre
Department of History
Bowland College
Lancaster University
Lancaster
LA1 4YT
United Kingdom
By Phone
+44 (0)1524 593770
Usually staffed on Tuesday, Wednesday and Thursday 9:30-15:30
By Email