Undergraduate Study at LEC
We are a unique multidisciplinary department, comprised of Geography, Environmental and Earth Sciences, Ecology and Conservation and Biological Sciences. Together we are so much more than the sum of our parts.
We are a highly ranked multidisciplinary department, giving our students greater breadth and flexibility in their degree. By working across disciplines, and societal and national boundaries, we can address the major environmental challenges facing the world.
Our courses
Over 96% of our graduates go onto further study or employment within six months! Our degrees provide excellent employment prospects as they are designed with a philosophy of embedding transferable skills relevant for future careers.
Learn more
We're happy
Our students are greatly satisfied with their course here at Lancaster, and they rate us as one of the best places in the UK to study Geography or Environmental Science!
We explore
Each year, hundreds of our students travel around the world on our range of Biology, Ecology & Conservation, Earth & Environmental Sciences and Geography field courses, which help place your studies in the context of real world issues.
We discover
All of our academic staff are also active researchers, which feeds directly into our undergraduate teaching, meaning our students are exposed to the cutting edge of social and environmental research.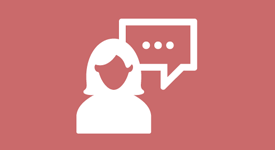 If you have any questions, please contact us to find out more. Or if you're ready to apply to Lancaster and join a UK top ten university, find out how to apply now!
Learn more