Danielle Chappell Aspinwall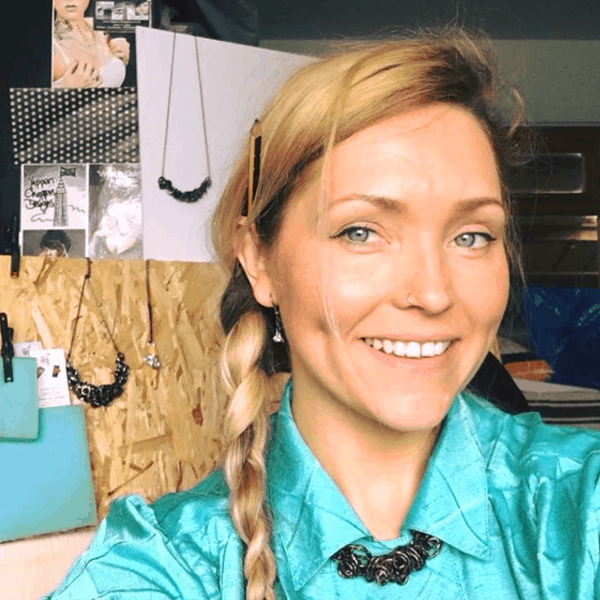 Danielle Chappell Aspinwall
Artists Bio
Neurodivergent (ADHD/Dyslexic) artist Danielle explores her practice and interest with Fine Arts and Social Practice. Her roles as an artist interconnects people and art through, place, nature and wellbeing, advocates for positive change and conversations around mental health awareness, hidden disability inclusion and reducing landfill for climate emergency.
Her multidisciplinary approaches explore a variety of media through 3D installations, film, contemporary textiles and illustration, via interaction through dialogue, fun, doodles and play, exploring identity, resulting in creative conversational pieces and interventions that she also shares through educational activities.
Using autoethnography in her approaches, she often reaches anecdotal systems that art and wellbeing can achieve, sparking inspiration with workshops to help not only creative practical art skills but to reduce stress levels and increase wellbeing which cross-feeds into her art practice, her teaching and co-collaborative workshops...
Danielle has moved coast to coast from Blackpool to Dalton-in-Furness, Cumbria.
If you are interested to see more visit www.DanielleChappell.com
Artisits Statement
The Cartographic Interventions 'Around the Houses' has incorporated both socially engaged practice navigating and mapping wide range of voices of positive reflection and wellbeing, of the smiles of memory of nature at Morecambe Bay along the Furness Peninsular.
Exploring being neurodivergent is something that has had positively influenced elements in her art practice, which the meaning of the 'Going around the Houses' is a long way around getting information out, which she has celebrated through creative illustrated means throughout the project