overall student satisfaction, National Student Survey 2017

in the UK for research, Research Excellence Framework 2014

refurbishment and investment in Chemistry facilities
Undergraduate Study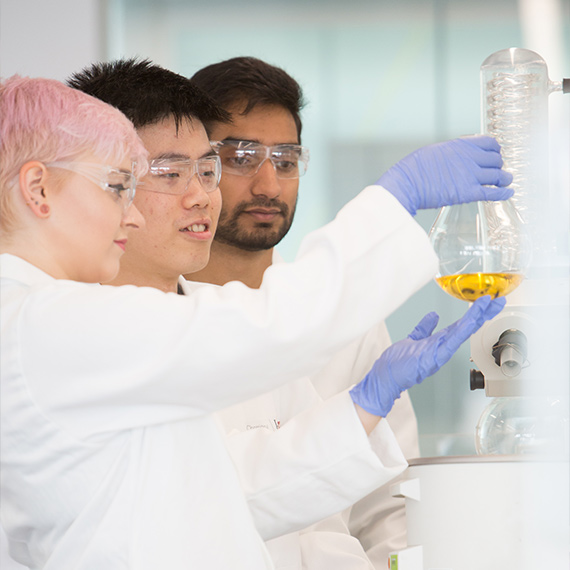 Our expanding team of research-active staff are dedicated to providing the best chemistry education for our students, and we aspire to our courses ranking amongst the most highly regarded in the UK.
Postgraduate Study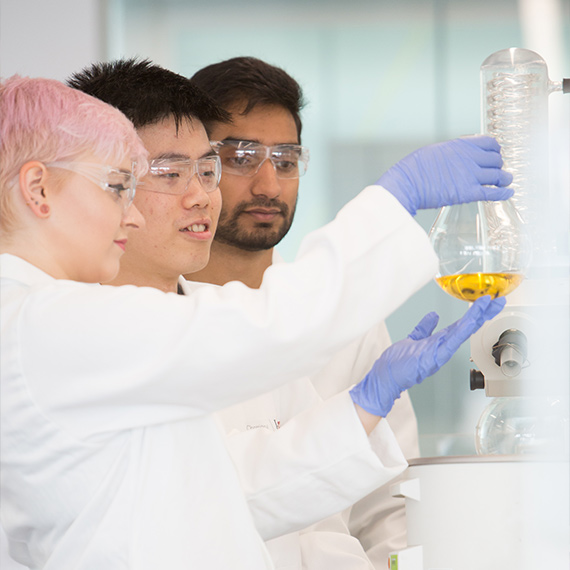 One our key aims is to help train chemists able to carry out advanced postgraduate research. We offer the opportunity to undertake a PhD in Chemistry in our new facilities.
Research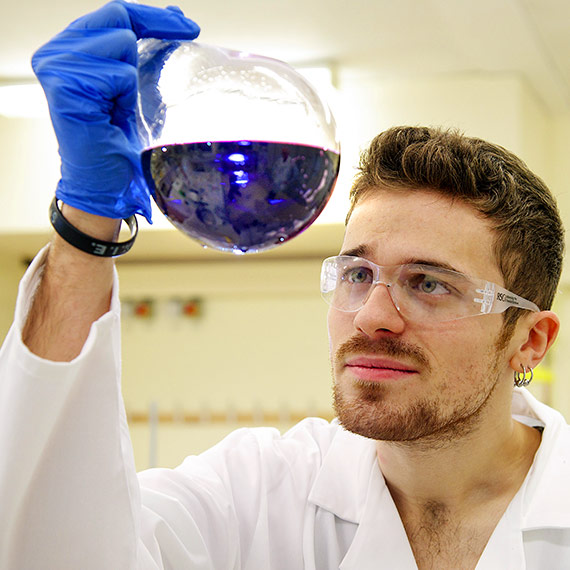 The research vision of Lancaster Chemistry is summarised in our mission statement: "To advance chemical research at disciplinary interfaces, underpinned by excellence in the core discipline of chemistry"
Learn from renowned experts
We have attracted a diverse and expanding team of research-active staff from top universities, who are leaders in their fields. We share a commitment to excellence in teaching as well as research. Our staff consists of both new lecturers and experienced academics, creating a vibrant community of which our students are an essential and integral part. They have a variety of research backgrounds and thus have interests spanning many areas of both fundamental and contemporary chemistry. Perhaps most importantly, they share common ground in research-excellence, an inclusive and collaborative spirit, and a dedication to passing on their knowledge and passion for chemistry to a new generation of researchers.