Creative Design Services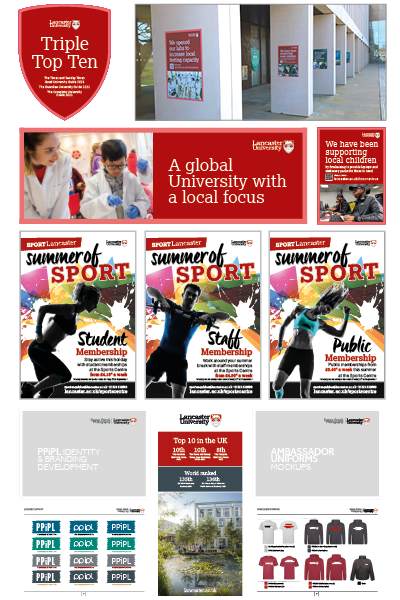 Design
Our award-winning design team are on hand to assist with creative solutions for all your design needs.
From a specific project, to help with brainstorming ideas, we are here to help you through all stages of the design process. Our simple briefing form helps translate your ideas into eye-catching content suitable for use across a wide range of channels.
Design for print: In a digital world print has evolved to be more creative and innovative than ever and is still a great way to create impact. We have a wealth of experience in creating engaging designs across a wide range of printed materials. With recent innovations, your print can extend into the digital realm through the use of QR codes, embedded NFC chips and even augmented reality. We can create eye-catching, on-brand content that answers your brief and makes best use of our new print and finishing equipment.
Digital design: Whether its an extension of your print collateral or a stand-alone asset, well-designed digital content such as infographics and animation are a great way to enhance your message. Our team can help bring to life your social media communications, email templates, digital signage and websites and ensure all work is fully compliant for the web.
Jonathan Geddes Senior Designer
With 25 years design experience Jon has worked for Lancaster University for 6 years as a senior designer. With a creative approach and keen eye for detail he has worked on a wide range of projects including branding, promotion, exterior graphics and even interiors. When not designing Jon can usually be found out on his bike or watching a good film with a glass of red.
Steve Longdale Designer
Steve is originally from Brighton where he was the Assistant Manager in the European Graphic Design department of an international computer games company producing packaging for PC, Nintendo and Playstation platforms. He moved to Lancaster to become a Senior Designer at Reebok International in the UK marketing department. Steve worked on several ad campaigns and produced quarterly apparel and shoe catalogues, packaging and point of sale for sponsored athletes and Premiership football clubs.
Contact Us
Phone: 01524 592070
Email: creativestudio@lancaster.ac.uk
Opening Hours
Monday 9am - 5pm
Tuesday 9am - 5pm
Wednesday 9am - 5pm
Thursday 9am - 5pm
Friday 9am - 5pm