Print Services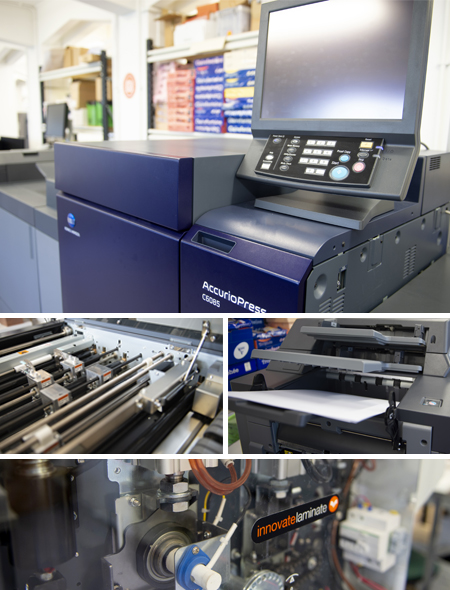 Print Service
Here at Lancaster we have equipped our print room with the latest innovations in digital print and finishing equipment.
As the University's in-house print service, we offer a wide range of professional colour and monochrome print services. Our Konica 6080 is capable of amazing quality on media up to 400gsm. We can produce everything from business stationery, booklets, flyers, course readers, postcards, greetings cards, posters and more.
Alongside our amazing print engines we have enhanced our finishing capabilities to include foiling, laminating, specialist folding and creasing. These creative options can add impact to any printed product.
Ethical and sustainable print is something we believe strongly in at Lancaster which is why our new print engines use the latest in green technology. From vegetable based toners, low energy consumption machines and FSC sourced media all help to reduce our environmental impact, even our deliveries are done with our electric van.
Wide Format & Specialist Print
Recent print trends have seen volume print fall and the uptake in specialist and wide format print. With this in mind the Creative Studio have equipped its print room with the latest in specialist print technology.
Our HP Z9 and FB750 flatbed printers produce superb quality print on a vast range of media to meet all your wide format needs. We can print posters in a range of sizes up to A0 on a range of paper weights and finishes and can be submitted direct via our online digital store front on our website. Express service is also available if you require a fast turnaround.
This recent investment in a Scitex flatbed UV printer means we can also create signage on all manner of rigid and flexible media suitable for walls windows floors and doors as well as free standing pavement signs and banners.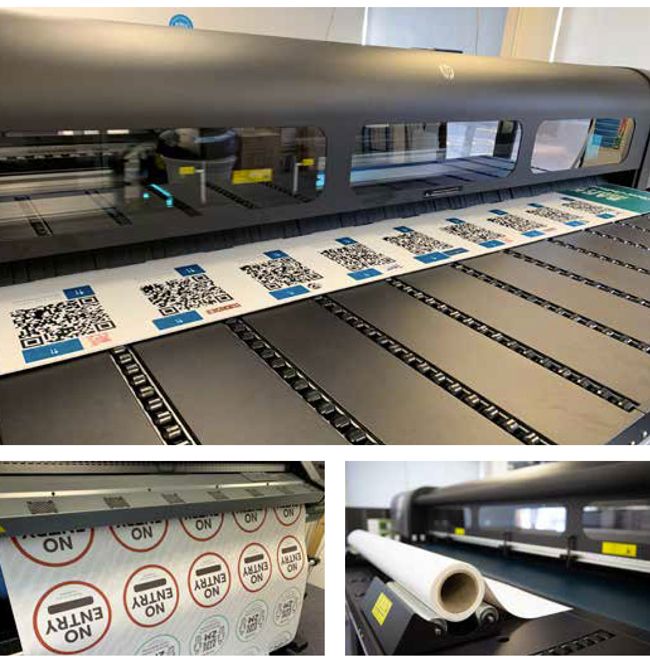 Print Finishing
Our thermal bindings are popular for dissertations and reports and come with black leather grain card back and clear plastic front covers. We also offer a full print and hardback thesis binding service with gold foil lettering and colour choices of cloth cover. We can also staple, guillotine, drill, crease, perforate, laminate, pad or fold your documents.
Billy Boothman
Billy is our Digital Print Technician Apprentice. Billy has worked at Lancaster University for around 6 years, carrying out various roles across the University. As part of the Creative Studio team, he will be working alongside our experienced printers, developing the skills required for printer operation, creation of print ready files, digital artwork, colour management and all aspects of print finishing for digital and wide format printing. When he isn't at work, you can find him in the gym or out walking with his dog.
Contact Us
Phone: 01524 592070
Email: creativestudio@lancaster.ac.uk
Opening Hours
Monday 9am - 5pm
Tuesday 9am - 5pm
Wednesday 9am - 5pm
Thursday 9am - 5pm
Friday 9am - 5pm