EDI Strategy
Find out about our commitments, aims and planned actions to create a fairer and more inclusive University in our EDI Strategy, our latest Gender Pay Gap Report and our EDI chartermarks and related work.
Lancaster University is committed to understanding the causes of our Gender Pay Gap, to continuing to ensure our employees receive equal pay for equal value and to developing a strategic response to reduce our gender pay gap. Further information is provided in our Gender Pay Gap 2021 Report and our action plan to address the gender pay gap is included in our current Athena Swan action plan (published below).
Lancaster University's 2021 gender pay gap data are presented below:
Mean Hourly Pay Gap: 23.21%
Median Hourly Pay Gap: 21.59%
Mean Bonus Pay Gap: 6.98%
Median Bonus Pay Gap: -11.05%
The proportion of Women receiving bonus pay: 4.08%
The proportion of Men receiving bonus pay: 4.60%
The proportion of staff in four equal pay quartiles:
Lower quartile: Women: 73.0%; Men: 27.0%
Lower middle quartile: Women: 53.2%; Men: 46.8%
Upper middle quartile: Women: 51.0%; Men: 49.0%
Upper quartile: Women: 34.9%; Men: 65.1%
The full report for 2021 can be read here:
Previous year's gender pay gap reports are available for comparison in our Lancaster University GPG Report 2020 Final, Gender Pay Gap 2019 Report, Gender Pay Gap 2018 Report and Gender Pay Gap 2017 Report.
You can also find our previous EDI objectives statement here: Strategic-Vision-2020
Lancaster University Gender Equality Plan
At Lancaster University we are committed to creating a fairer and more inclusive institution for all staff, students, visitors and our wider university community, where equality, diversity and inclusion is an integral part of our University's strategy, values and activities. Staff and students recognise that we all have a key role to play in making this a reality. The University's plans for gender equality are embedded within a range of initiatives, reports and action plans, in line with our over-arching approach to equality, diversity and inclusion. Alignment of Lancaster University's activities to the Horizon Europe Gender Equality Plan (GEP) requirements can be found in the following document.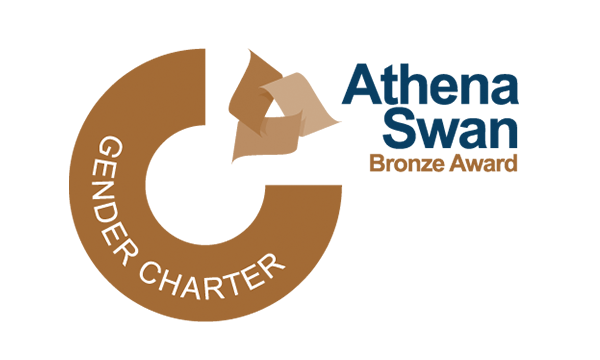 Athena Swan
Lancaster University has held an Athena Swan Bronze award for gender equality since 2008, as part of Advance HE's Athena Swan Charter, a higher education programme for the advancement of gender equality. All our science, technology, engineering and mathematics departments and our Faculty of Health and Medicine hold individual Bronze or Silver awards. Since the expansion of the Athena Swan chartermark from STEMM subjects to arts, humanities, social sciences, business and law, all of our departments in the Faculty of Arts and Social Sciences and our Management School hold Athena Swan Bronze Awards.
Our current four-year action plan (LU AS Bronze Action Plan 2019) for Athena Swan at Lancaster University, which incorporates our action plan to address the gender pay gap, aims to progress long-term cultural change to advance gender equality.
For more information please visit our Athena Swan page.
Athena Swan Disability Confident
Lancaster University is a Disability Confident Committed employer (Level 1). Disability Confident is a government scheme aimed at creating a movement of change, encouraging employers to think differently about disability and take action to improve how they recruit, retain and develop disabled people.
As a Disability Confident Committed Employer we have committed to:
ensure our recruitment process is inclusive and accessible
communicating and promoting vacancies
offering an interview to disabled people who meet the minimum criteria for the job
anticipating and providing reasonable adjustments as required
supporting any existing employee who acquires a disability or long term health condition, enabling them to stay in work
at least one activity that will make a difference for disabled people
Our Disability Confident Committed accreditation lasts until July 2022 and, during this time, we will be reviewing what actions we need to progress disability inclusion at Lancaster University. Race Equality Charter
In June 2020, Lancaster University reaffirmed its commitment to sign up to the Race Equality Charter. Advance HE's Race Equality Charter aims to improve the representation, progression and success of minority ethnic staff and students within higher education. Further details about our work on the Race Equality Charter will be updated here. Stonewall
Lancaster University aims to promote an LGBTQ+ inclusive workplace and takes steps to ensure that our staff and students feel acknowledged and free to be themselves regardless of their sexual orientation or gender identity or expression.
We support the LGBT+ community by changing culture and through our community engagement. Safe Home Base, the University LGBTQIA+ Ally Network, was established in 2020 and counts more than 100 members. Our LGBT+ Staff Network supports and empowers LGBTQ+ staff and postgraduate students as a welcoming space for anyone who defines themselves as lesbian, gay, bi, trans, non-binary, queer, intersex, asexual or questioning (LGBTQIA+).
Lancaster University is proud to be a member of the Stonewall Global Diversity Champions programme, as part of our commitment to creating a fairer and more inclusive University. The Global Diversity Champions programme provides us with access to a wide range of support and resources, as we aim to create an inclusive and supportive place to work, study and visit.
As previous participants of the Stonewall Workplace Equality Index, we are currently awaiting the new framework for the Stonewall Workplace Equality Index 2022 and will be reviewing what actions we need to progress LGBTQ+* inclusion at Lancaster University.
*For more information about the acronym LGBTQ+ please feel free to read this article explaining the meanings.