The Future Places Environmental Essay and Poetry Prize
The Future Places Environmental Essay and Poetry Prize
We are pleased to announce that we have fourteen shortlisted essay writers in the inaugural Future Places Prize Environmental Essay Prize. (Poetry shortlist to be announced shortly).
The shortlisted writers are;
Ian Carter
Gregory Leadbetter
Laurence Rose
Patrick Laurie
Anne Taylor
Ruth Bradshaw
Nicola Carter
Saskia McCracken
Iona Liddell
Ian Wyatt
Leonie Charlton
Anna Read
Noah Leach
Jane Smith
Welcome to this new UK wide prize for environmental literature. The Future Places Environmental Essay and Poetry Prize is a partnership between Lancaster University Future Places Centre, Eden North, Iceland, Kendal Mountain Literature Festival and Saraband publishers.
The winning entries will be published alongside an accompanying feature on Emergence magazine, and in the Saraband nature anthology North Country, in 2022.
Judges;
Essays - Jenn Ashworth Lancaster (Professor of Creative Writing, Lancaster University)
Poetry - John Wedgewood Clarke (Senior lecturer, Creative Writing, University of Exeter)
Chair of Judges - Tim Smit, Eden Centre and Eden North
We are living in a time of urgent environmental challenge; ecosystems are under stress and many species are in decline, but perhaps more than ever before we are also aware of the human capacity for restoration in the natural world. The Future Places Prize therefore calls for essays and poems that illustrate how literature can be a revelatory and imaginative force for helping us to see the natural world – and our place in it - differently. This is much less nature and nature writing as a vehicle for personal recovery, and much more about the essay and poetry as restorative acts in the field of literature. The winning essays and poems will show literary flair as a vehicle for communicating that both environmental and human change is not only possible, but happening, even now in the heart of the Anthropocene.
'We are really excited to be supporting new Nature writing The times we live in have created a heightened awareness of our dependence on the natural world and all the interdependencies in between. In our view this creates a magnificent stage on which to amplify special talents to work their magic on audiences both new and old. This prize is intended to encourage the sentiment that Nature writing can reach a wide audience if given the attention and support it deserves.' Sir Tim Smit KBE, Co-founder of the Eden Project, Executive Vice Chair of Eden Project Ltd and Executive Chairman of Eden Project International Ltd
'This innovative prize – and the partnership behind it - suggests that nature writing itself has begun to evolve away from 'nature' simply as the background for human recovery, into a set of more nuanced explorations of the natural world. The FPC prize proposes that there are innovative ways of communicating our human relationships with the natural world, where literature is a highly potent force for communicating the idea that regeneration – in all its widest interpretations – is entirely possible.' Karen Lloyd, Writer in Residence with Lancaster University's Future Places Centre.
'I am delighted to be working with Future Places, Eden North and the Kendal Mountain Literature Festival on this new prize. The time for imaginative, daring and boldly original writing that attends to the natural world has never been more urgent. I am looking forward to reading essays that surprise, provoke and challenge and I'm particularly interested in reading entries from writers whose voices are under-represented in nature writing and our wider literary ecosystem.' Jenn Ashworth, Professor of Writing in the Department of English and Creative Writing at Lancaster University
'Poems can't really compete with each other, as the rules by which poems play their serious games are so various, it would be like comparing the steeple chase with the 100metres. But this does not invalidate a competition like this. We can't have enough opportunities to encourage poetry to think and feel its way through the climate and ecological crisis we're all facing. And, as a judge, I'll be looking out for poems that play according to the rules they set themselves, whatever they may be, to perfection. While I'm open-minded and very much looking forward to being surprised, I'd like to see work that recognises our species as being intermeshed with the ecosystems we depend upon for life. Wonder can go hand in hand with technical data, personal experiences with global earth systems. Poems are a form of linguistic ecosystem, full of connections, transpirations, and all manner of complex differences held in a living dialogue. I'm looking forward to reading poems that have a spark of life about them.' John Wedgwood Clarke, Senior Lecturer in Creative Writing, University of Exeter
The prize is open to UK residents only, aged 18 and over.
Essays can include but are not limited to experimental and innovative examples of the form, to a maximum of 6,000 words.
Poems can include but are not limited to experimental and innovative examples of the genre, of up to 40 lines, (excluding title,) and single spaced.
Prizes
Winning essay £1500
Second place winner £300
Winning poetry £800
Second place winner £200
Essay submissions cost £7. Poetry submissions cost £6.00 for up to four poems.
Rules of the Competition
Entries are limited to one essay or four poems per person.
Submission payments are made through Saraband.
Once payment has been made you will receive a confirmation email and order number, (tracking number). You can then make your written submission as a Word document or PDF via the prize email address fpcenvironmentalwritingprize@lancaster.ac.uk
Please put 'Environmental Writing Prize' as the subject of the email and include your name, your tracking number from the confirmation email, your home address and contact telephone number in the body of the email.
The first page of your submission document must only include your name, home address, email address, phone number and the order/tracking number from your submission payment. NB Failure to include your tracking number will nullify your entry.
Begin your essay or poems on the next page, with each poem starting on a new page.
No adjustments can be made after submitting so please ensure you have followed all instructions.
Please make sure you read and follow the guidelines in the prize descriptor.
The prize is open to UK residents only.
All entries must be in the English language.
Work must be previously unpublished in any format, in print or online.
All judging will be anonymous.
Closing date extended!
The new closing date for the Future Places Environmental Essay and Poetry Prize has been extended to midnight, Thursday 30th September.
Winners and one second place in each category will be notified by Sunday 7th November.
An award event will take place at the Kendal Mountain Literature Festival on the weekend of 19- 21st November 2021, to which the winners and second place winners are cordially invited.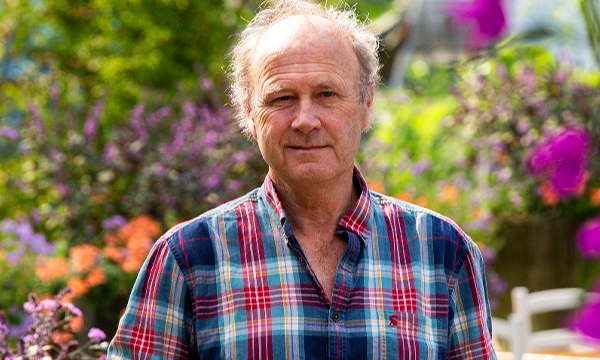 Sir Tim Smit KBE, Co-founder of the Eden Project, Executive Vice Chair of Eden Project Ltd and Executive Chairman of Eden Project International Ltd, -chair of t
Sir Tim Smit is best known for his achievements in Cornwall. He 'discovered' and then restored 'The Lost Gardens of Heligan' with John Nelson, which is now one of the UK's best loved gardens having been named 'Garden of the Year' by BBC Countryfile Awards (Mar 2018). Tim's book 'The Lost Gardens of Heligan' won Book of the Year in 1997.
Tim is Executive Vice-Chair and Co-founder of the multi award-winning Eden Project in Cornwall. Since its opening in 2001, over 22 million people have come to see a once sterile pit, turned into a cradle of life containing world-class horticulture and startling architecture symbolic of human endeavour. Tim is also Executive Co-Chair for Eden Project International which aims to have an Eden Project on every habited continent by 2025.
https://www.edenproject.com/about-us/eden-structure-and-team/sir-tim-smit-kbe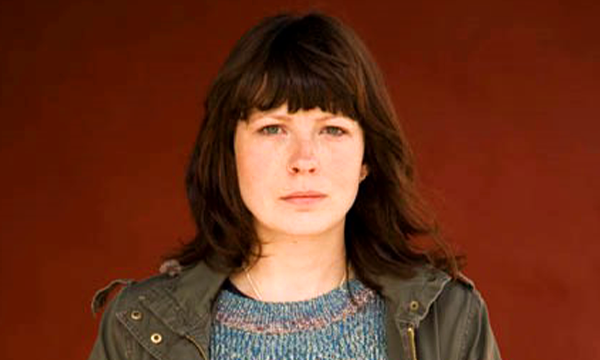 Dr Jenn Ashworth, Professor of Writing in the Department of English and Creative Writing at Lancaster University will judge the essays.
Jenn Ashworth was born in Preston and studied at Cambridge and Manchester. Her novels include A Kind of Intimacy, The Friday Gospels and Fell. She was elected a Fellow of the Royal Society of Literature in 2018. In 2019 she published Notes Made While Falling, a memoir told in a series of essays. Her latest novel is Ghosted: A Love Story. She is a Professor of Writing at Lancaster University.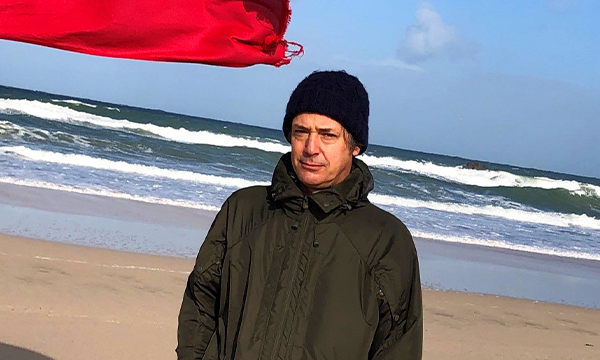 Dr John Wedgwood Clarke, Senior Lecturer in Creative Writing at Exeter University, will judge the poetry entries.
John Wedgwood Clarke is an award-winning poet, prose-nonfiction writer. He has published two poetry collections include Ghost Pot (2013)and Landfill (2017), both of which explore the ecological and climate impact of the human species, and the relationship between science and poetry. Bernard O'Donoghue described Ghost Pot as 'A masterpiece that rewards continual rereading'. John regularly works across disciplines and has led major Arts Council-funded arts projects including Dictionary of Stone and Sea Swim. He presented The Books that Made Britain (2016) & Through the Lens of Larkin (2017), both for BBC4. Currently, he is an Arts and Humanities Research Council Leadership Fellow, directing the ecology-focused project Red River: Listening to a Polluted River. You can read more about the project and his work at www.redriverpoetry.com. Dr John Wedgwood Clarke is a Senior Lecturer in Creative Writing at the University of Exeter.